Senators are leaving Washington, D.C., for their home states without passing another economic relief package, meaning there won't be another round of stimulus checks in August.
Those direct payments are one area of new pandemic response legislation where the Trump administration and Democratic leaders have found common ground. However, disagreements on a number of other issues, including funding for state and local governments, prevented a deal from coming together, and on Thursday the Senate adjourned for its August recess.
Standing in the way of an agreement is about a trillion dollars. House Speaker Nancy Pelosi told reporters on Thursday that Democrats offered to come down $1 trillion if the Trump administration came up by $1 trillion. Once officials agreed to that, Pelosi said, the two sides could negotiate how to spend the money.
"But we do not subscribe to saying to the American people, The virus is intensifying and for you we have a benefit cut," Pelosi said.
Pelosi also criticized the administration for serving the interests of corporations while Democrats were negotiating for the American people. On the Senate floor that same day, Senate Majority Leader Mitch McConnell blamed the Democrats for letting working families down by "rejecting" relief proposals that don't include "a flood of demands with no real relationship to COVID-19."
"No family in Middle America is saying: Thank goodness the Democrats are blocking cash payments to me, money for my kids' schools and money for vaccines until Manhattan millionaires get a tax cut!" McConnell said.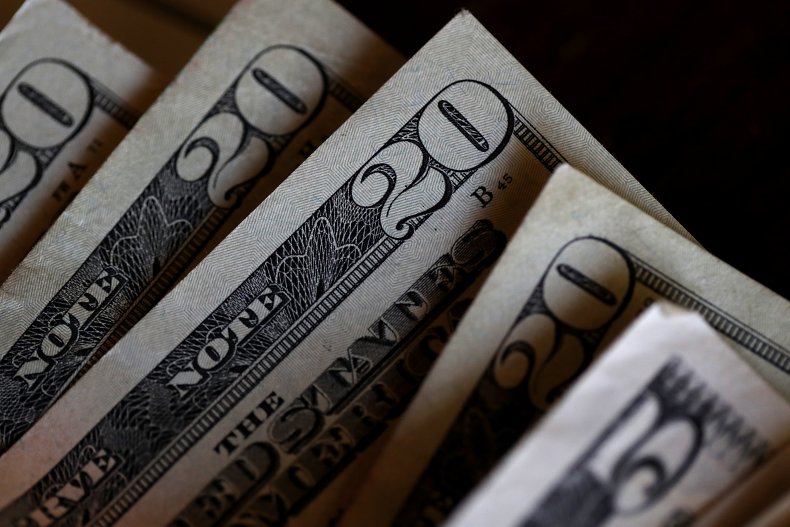 Under March's Coronavirus Aid, Relief and Economic Security (CARES) Act, the IRS sent $1,200 payments to eligible Americans earning $75,000 or less and $2,400 payments to joint filers with incomes below $150,000. During the recent negotiations, both sides of the aisle agreed on a second round of payments, and Treasury Secretary Steve Mnuchin told reporters on August 2 they would largely resemble the first round, with some changes to expand who would receive a payment.
That expansion could apply to dependents. The CARES Act limited additional $500 payments to children under 17, but Democratic and Republican proposals changed the provision to include dependents of all ages.
As talks stalled, Mnuchin proposed passing legislation covering the items the two sides agreed on and then tackling the others later. But Pelosi rejected the idea of providing relief in pieces, telling the Associated Press at the end of July, "Forget it."
Along with stimulus checks, Democrats want $915 billion for state and local governments. Mnuchin told Fox Business' Maria Bartiromo on Wednesday his side of the table agreed to come up to $300 billion and increase flexibility so the funds could be used to make up for lost revenue. However, he said his side wasn't willing to allow the money to be used to "bail out" pensions.
The Senate isn't scheduled to reconvene until September 8, followed by the House on September 14. Mnuchin told Bartiromo he couldn't speculate if they'd be able to reach a deal, and Pelosi drew a hard line for what the administration needs to do for there to be an agreement.
"I don't know," she said when asked when conversations would resume. "When they're ready, when they come in with $2 trillion."