Are We Going to Get Another Stimulus Check? Fourth Payment Faces Uphill Battle
As the IRS continues to send out the third round of stimulus checks, some are pushing for additional relief, but that's unlikely to garner significant Republican support.
The strain the coronavirus pandemic has put on Americans' finances has prompted conversations about a universal basic income, and last May politicians started calling for recurring payments. At least 70 Democrats in the House and the Senate support the measure, and a Change.org petition has garnered more than 2 million signatures.
Supporters of recurring payments argue they would help guarantee that families can pay their bills and put food on the table during the pandemic and that the move would take the politics out of the policy.
"Families should not be at the mercy of constantly shifting legislative timelines and ad hoc solutions," Democrats wrote in a letter to President Joe Biden in March. "Automatic stabilizers will give families certainty that more relief is coming, allowing them to make the best decisions about how to spend their relief payments as they receive them."
Automatic stabilizers give legislators a way to enact policy outside of a crisis situation. A metric is set at which a certain relief measure, such as stimulus checks or unemployment payments, kick in, thereby eliminating the need for repeated negotiations.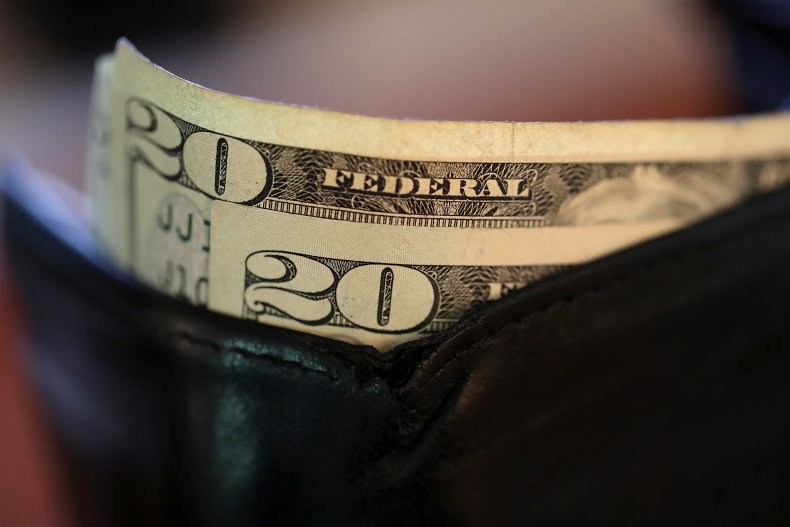 Senate Democrats who signed the March letter didn't specify the amount of money they want each family to receive, but a Change.org petition pushed for $2,000 a month. Stephanie Bonin, who created the petition, said a single check won't "solve our problems" because "people are just too far behind."
Vice President Kamala Harris supported recurring $2,000 payments when she was still a senator and advocated for them to be in place until three months after the pandemic ends. However, Biden hasn't commented on the possibility of a fourth check and has previously rejected a universal basic income.
Biden argued in 2018 that a guaranteed minimum income would "strip people of their dignity" because a job is about more than a paycheck.
With his focus on the American Jobs Plan and the American Families Plan, Biden is unlikely to expend valuable political capital on pushing for recurring payments. It's going to be an uphill battle to pass either plan since Republicans have publicly opposed the measures and Democrats need 10 GOP senators on board to move forward.
Without that support, Democrats could pass the packages via budget reconciliation, but that would require a completely unified caucus. Another option is to eliminate or reform the filibuster, but that is unlikely to happen since Senator Joe Manchin has made it clear he won't support it.
If the American Families Plan does pass both chambers of Congress, some Americans will see recurring payments. As the package stands now, it includes a provision to extend the expanded Child Tax Credit to continue sending regular payments to eligible parents.
"The Administration is committed to providing relief to the American people to recover from the impacts of the pandemic," a White House official told Newsweek. "We look forward to continuing our work with Congress to implement [the American Rescue Plan] and pass the American Jobs and Families plans."
If Democrats don't include a fourth stimulus check or recurring direct payments in a package to be passed via budget reconciliation, they'll have to garner Republican support, which is unlikely, although not impossible.
Ahead of the passage of the American Rescue Plan, a $1.9 trillion relief package, many Republicans advocated for more targeted relief. Negotiations resulted in a scaled-down version of the proposed third round of stimulus checks.
Instead of individuals with incomes below $99,000 receiving a reduced payment, as was the threshold for the first two rounds, payments were completely cut off for those making above $80,000.
Not a single Republican voted in favor of the American Relief Plan, and members of the GOP have expressed concerns about Biden's spending, which doesn't bode well for a costly measure like stimulus checks. Any support there is among Republicans for another round of payments is likely to lessen as more Americans are vaccinated and the country moves toward normalcy as the pandemic subsides.