Are We Heading for a Recession? Why Deutsche Bank Is Pessimistic
Deutsche Bank has warned that the U.S. is heading for "a major recession" and pointed to the Federal Reserve's difficulties in tackling inflation as the cause of an expected economic downturn.
In a report to its clients, entitled "Why the coming recession will be worse than expected," Deutsche Bank warned that the Fed will likely have to raise interest rates to an extent that will harm the economy.
"We will get a major recession," the bank's economist said, and appeared to place the blame on the Fed's efforts to bring inflation down to a two percent annual target.
The annual rate of inflation in March was 8.5 percent and inflation has been stubbornly high for months.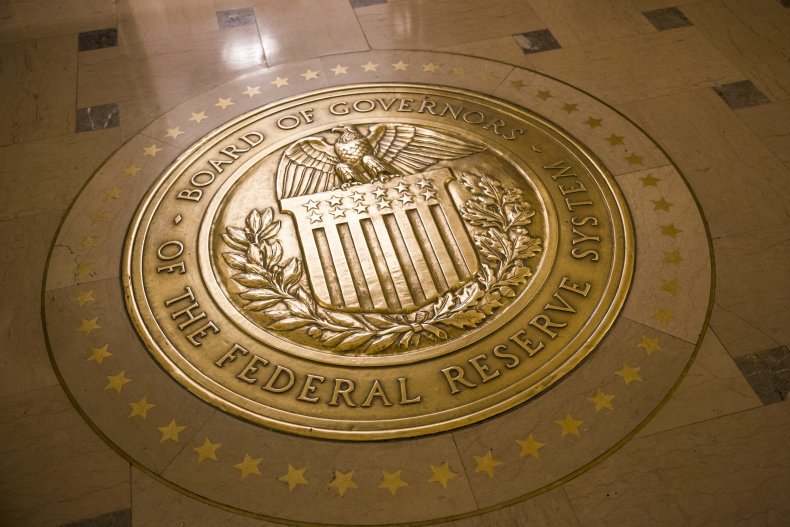 The Deutsche Bank report said it regarded it "as highly likely that the Fed will have to step on the brakes even more firmly, and a deep recession will be needed to bring inflation to heel."
The German international investment bank reportedly created an index that tracks the distance between inflation and employment as part of its analysis. Jobless claims reached their lowest level in 54 years in March, with the unemployment rate standing at 3.6 percent.
Deutsche Bank's economists suggested that the Fed is "much further behind the curve" now than it had been in the 1980s, when the Fed significantly raised interest rates in response to double-digit inflation.
The report argued that the Fed had not been able to correct previous instances of smaller overshoots between employment and inflation "without pushing the economy into a significant recession."
Given the current tight labor market, Deutsche Bank said: "Something stronger than a mild recession will be needed to do the job," but that a recession should ease in mid-2024.
However, both Goldman Sachs and UBS believe that a recession is not inevitable, according to CNN. Goldman Sachs economists wrote in a report on Friday: "We do not need a recession but probably do need growth to slow to a somewhat below-potential pace, a path that raises recession risk."
And in a Monday report, the chief investment officer at UBS Global Wealth Management, Mark Haefele, wrote: "Inflation should ease from current levels, and we do not expect a recession from rising interest rates."
Russ Mould, investment director at U.K. investment platform AJ Bell, wrote on April 23 that the U.S. economy appeared to be losing steam in an article entitled "Is a recession on its way?"
"There is some evidence of a slowdown in the world's largest economy, the U.S. (and where the U.S. goes it is fair to assume the rest of the West will follow)," Mould wrote.
"In the latest U.S. purchasing managers' index (PMI) for manufacturing, the new orders reading slumped by 7.9 points to just 53.8. That was the biggest drop since April 2020 and if that reading goes below 50 then there could well be trouble ahead," he added.
Mould also noted that governments and central banks may have little appetite for a recession.
"They have quickly cut interest rates or spent money," Mould wrote.
"The difference this time is inflation is roaring, rates are already low and coffers relatively empty. Indeed, money supply growth is sagging in the U.S., even before the Fed really tightens policy, and that could be the biggest challenge of all, at least for financial markets."
Newsweek has asked the Federal Reserve for comment.