Are White Males a Minority Group? Two Universities Say Yes, Launch Recruitment Drive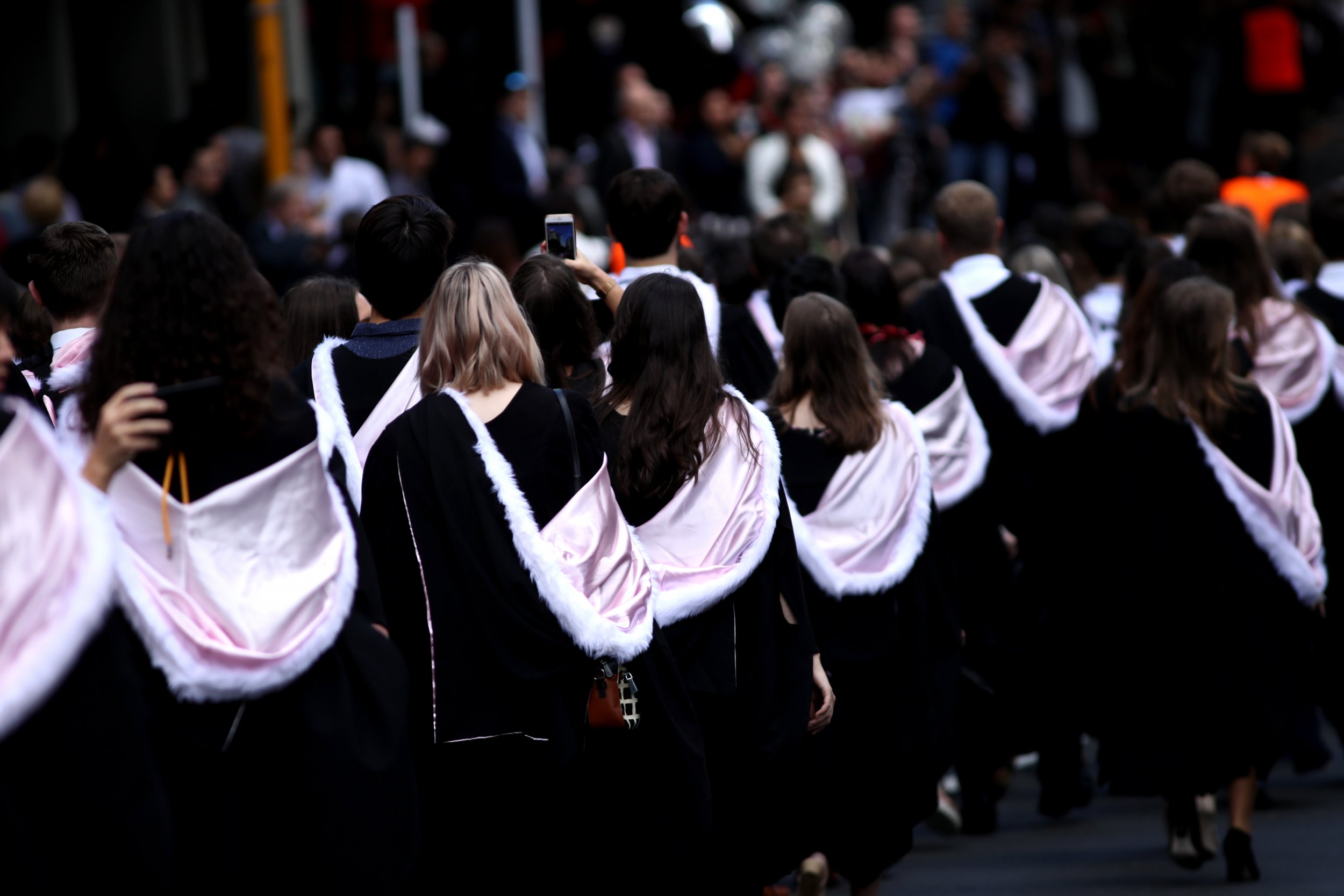 Two British universities are aiming to recruit more white males, after the numbers of such students dropped low enough for them to be classed as a minority group.
Aston and Essex Universities have announced their plans to target more white men, the Telegraph reported. The newspaper cited Britain's Higher Education Statistics Agency, which said white men are a minority at approximately 10 percent of all higher education institutions in the U.K. They are especially poorly represented on courses including pharmacy, business and some science degrees, where more than 70 percent of students are from an ethnic minority.
Read more: The world's best universities in 2018
In the 2016-17 school year, 27 percent of British freshmen were white males, having fallen from from 30 percent in 2007-08.
Oxford University, considered one of the best educational institutions in the country and in the world, announced a sumer school in May 2017 to attract more white working class men.
However, many of the country's most elite institutions remain dominated by white students from privileged backgrounds. In April, it was revealed by The Independent that black university applicants are 21 times more likely to be investigated for suspected false or missing information than their white counterparts.
Class disparity also persists. Earlier this month, the BBC revealed that Oxford and Cambridge—often considered the country's top two institutions—recruited as many students from eight elite schools as almost 3,000 other English public schools combined.
A report released by the Higher Education Policy Institute (HEPI) warned that more needs to be done to encourage white males to apply to universities. It also suggested that more one-year foundation courses should be introduced to help such students better prepare for higher education.
Nick Hillman, HEPI director, told the Daily Mail the body was "shocked" to find that so few universities were specifically targeting white students and men. "The problem is so evident and we've continued to go backwards," he said. "Some people oppose this whole agenda—we were told we were wrong to look at gender and should care only about class."
"Tackling access to university needs a focus on gender, disadvantage and ethnicity, and it is possible to care about all three of these things simultaneously," Hillman added.
There is a growing gender gap in higher education, with men increasingly being left behind. Official figures show that 123 out of 149 higher education institutions have more female than male students.
Universities and Colleges Admissions Service—UCAS, which operates the application system for would-be British university students—figures released in July showed that almost 98,000 more women than men had applied to start degree courses in the 2018-19 school year, The Independent noted.
A 2016 study from King's College London suggested a whole new approach is required to ensure equal participation at universities. "Efforts to increase white working class boys' access to [higher education] should begin at primary school," the study argued, including targeting parents to encourage their children to consider further study.