"Are You Naked?": Video of Woman Finding Man in Car Trunk Seen 11.9M Times
What would you do if you found a naked stranger in your car trunk?
That was the recent experience of one woman named Bethany Coker, who posted a video of finding a man in her own trunk. The video has been viewed over 11.9 million times on TikTok.
The 23-second video begins with a direct question from Coker to a strange man in her trunk, "Why are you in my trunk and are you naked?"
The man replies with a drawn out "yeah" and then says "it's a rite of passage." When asked how he got into her trunk in the first place, the man says, "I'm the son of the pope."
The woman responds with an expletive, seemingly amazed at the course of events. Police officers then show up at the scene all while the trunk is half ajar. In the video, you can see more than half of the stranger's bare legs protruding from the trunk.
When the stranger asks, "Can I put my pants on?" everyone in the vicinity quickly encourages him to, with one person saying, "We'd appreciate that."
"In my whole career I've never come across anything like this," one officer said to Coker at the video's conclusion.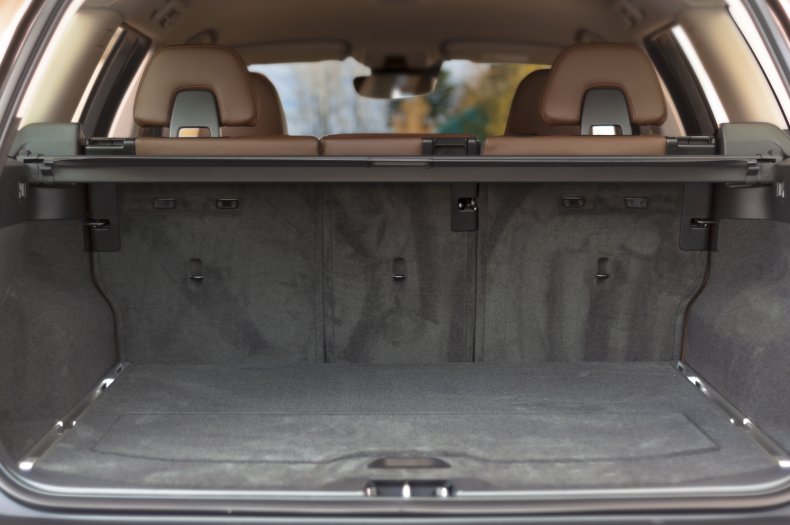 There were plenty of responses to the whacky discovery.
"How you gonna treat the son of the pope like that?" one person commented.
One person said he thought the video was a skit and not actually real. Another said you know the situation is crazy if a police officer never previously encountered such an ordeal.
"Obviously he was trying to reach you about your car's extended warranty," another person joked.
Others also wanted more of the backstory, including how the stranger survived in a trunk for three days.
Coker, the video creator, actually posted another video a few days earlier where she discovered mud all over her car seat. During a rainy day she opened her car door to find the destruction.
"It looks like someone rolled around in f— mud and got into my car," she said. "We were out wheeling last night, but I don't f— think this was me."
She uses a vacuum cleaner to rid the car seat of the mud. Then, as her newest video dictates, her prediction of why it occurred was pretty accurate.
"The only logical explanation is that a f— muddy ass, homeless man slept in my f— car last night."
When TikTokers saw Coker's newest video, they put two and two together.
"Don't tell me the guy was in the trunk while you were filming this," one person responded.
Coker confirmed that, yes, the same stranger found in the trunk and removed by police was likely in the trunk when she found the mud stains and recorded her video.