The Area 51 Meme Isn't A Joke Anymore, It's A Cultural Movement: New Plan For UFO Secrecy On September 20
On September 20, hundreds of thousands of American citizens are expected to show up in the Nevada desert to "storm Area 51," all based on a viral internet meme that joked the U.S. government "can't stop us all." The Facebook page that advertised the mock event was created by Matty Roberts, and has gained over 1.9 million responses that say "I'm going!" and over 10 million page views, according to Facebook analytics. It shows the power of a meme, an internet delicacy that can make viewers simply laugh, storm a highly-protected government base or start a movement somewhere in between the two extremes.
When the Facebook page began to gain traction, Roberts reached out to artist and filmmaker Jeremy Corbell, who is widely known for his Netflix documentary Bob Lazar: Area 51 & Flying Saucers. He'd previously heard Corbell and Lazar speak on The Joe Rogan Experience, a podcast by the famed comedian—it's for this reason both Corbell and Roberts jokingly blame Rogan in part for the wild response to the Area 51 Facebook page, and why the comedian's name is in any way associated. In the connection to Corbell, Roberts found a partner in Corbell based on similar views on extraterrestrial research and American science.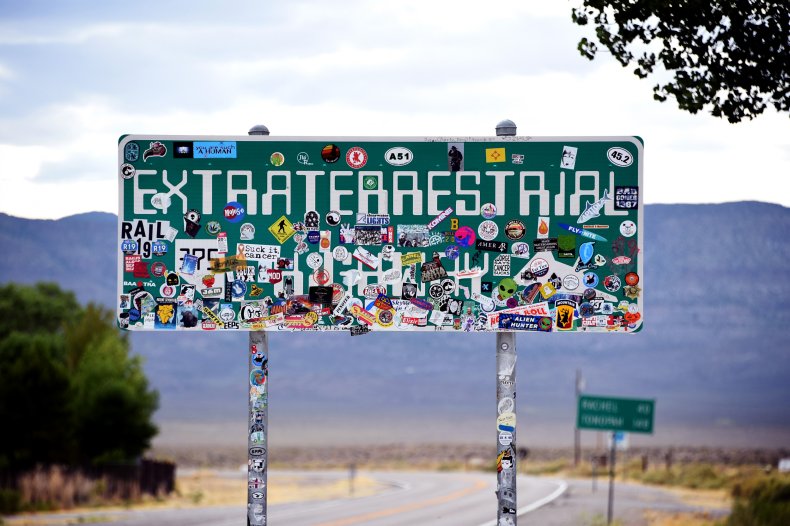 The event was never meant to be taken seriously, but the momentum it started might be used for good, they decided. Now, a new plan has been enacted to make the Area 51 raid a celebration of art and science instead of an actual raid, all while promoting a demolition of the UFO secrecy some believe has been enacted by the American government.
Roberts never expected the astonishing response to his Facebook event. "I have been concerned about people taking it too literal since my post reach cracked 200,000 people," he told Newsweek. "Just by watching the discussion on the event page, I've personally seen an insane amount of people that cannot read the satire what-so-ever."
Plans for the Area 51 raid have changed tremendously. Here's everything you need to know about the meme that's become a cultural movement, and how you can be involved in its next steps.
What Is Area 51?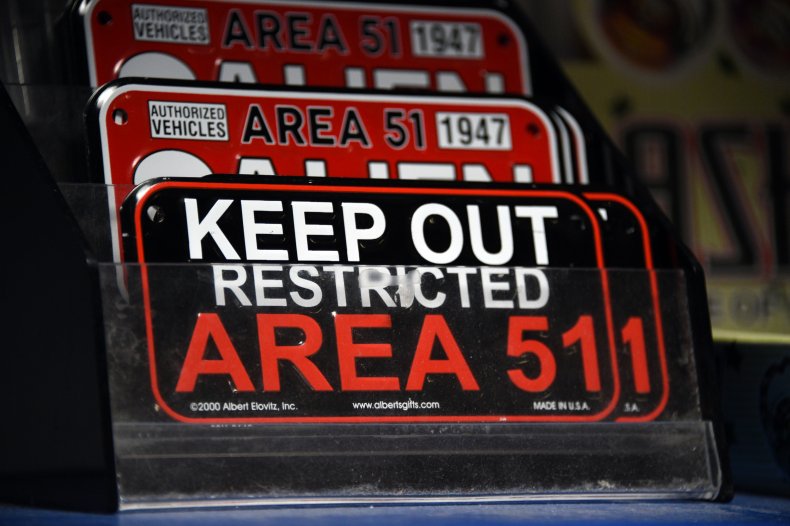 Area 51 is a highly-secret government base in the Nevada desert. Some American citizens are under the impression that Area 51 is a base where the military and American government research and house alien life and other extraterrestrial evidence.
According to Bob Lazar, who claims to have worked at the Nevada military base S4, Area 51 houses no UFOs or aliens, to his knowledge. S4, however, presented him with an opportunity to work on an alien spacecraft. The scientist was able to learn about a new element, which has not yet been discovered naturally on Earth. His memories are presented in Corbell's documentary.
The area surrounding the elusive Area 51 is highly patrolled by military personnel. The military has already responded to the idea of "storming" Area 51. Air Force Spokesperson Laura McAndrews gave a statement to The Washington Post on July 12, soon after the Facebook event by Roberts was created, and said the military was aware of the said raid. "[Area 51] is an open training range for the U.S. Air Force, and we would discourage anyone from trying to come into the area where we train American armed forces," McAndrews explained. "The U.S. Air Force always stands ready to protect America and its assets."
Anyone planning to actually storm the military base is highly discouraged from doing so. Instead, they're invited to join in new festivities. Corbell told Newsweek it's worthless to try to break in, and the best way to lobby for alien transparency is by joining in a new movement. "It's a fruitless idea," he said of storming the area. "However it was born from a genuine and important sentiment and THAT is what we need to amplify and focus on. We are advocating for a better way to get the results we all desire."
The New Plan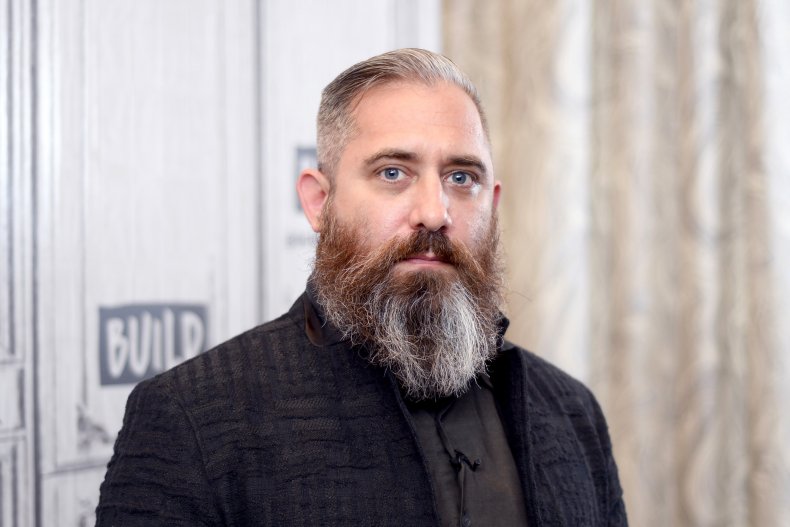 Corbell and Roberts have brainstormed a way to not only create an open platform for UFO experts to share their knowledge but to make a memorable, fun experience for those planning to attend the Area 51 storm. There will be no raid of the military base. Instead, the Nevada desert will host a festival of science, art and music. Corbell explained the creative Plan B that's designed to harness the passion of the Facebook event while promoting real, tangible change.
"Imagine the Woodstock of UFOs with a Burning Man and Ted Talks feel, with entertainers and an extraordinary lineup of music and speakers and art. It will be a party," Corbell said. "However the difference is that we will all be working towards an achievable and singular goal: to lift the decades-old cone of silence on UFO secrecy."
The event will still happen on September 20, but will be full of interactive events for desert visitors and alien buffs. Corbell is hoping to enlist extraterrestrial specialists with stories and encounters with the unknown, both in career assignments and fluke incidents.
It was an easy decision for Corbell and Roberts to plan a beneficial event from the media craze that surrounded the meme. The pair have felt a born responsibility for the desert event, though Roberts never intended for it to be taken seriously in the first place. "It's up to us how this goes down," Corbell explained. "We are coordinating with local businesses and establishing authorized and official locations in the area for people to come together to NOT 'Storm' Area 51 and to instead have lectures and presentations that will educate people who are interested or frustrated, or just want to come and join the party. We are putting a focus on ecological conservatism as well, with a 'leave the area better than you find it' mentality."
In Corbell's mind, the event will expand to a national, and even annual conversation to blast open the doors on governmental secrecy on extraterrestrial life and science. Roberts wants attendees to remember what the day is all about. "To anyone who has plans to show up to the indicated meetup spot, don't go in expecting to actually rush a top-secret military installation, but rather, expect a cool experience with plenty of art and music with people from different walks of life," he said.
The event will take place at 100 Extraterrestrial Highway, the Alien Research Center. Corbell is working with local authorities to organize the event. For more information, visit Corbell's website here.
What's the Message?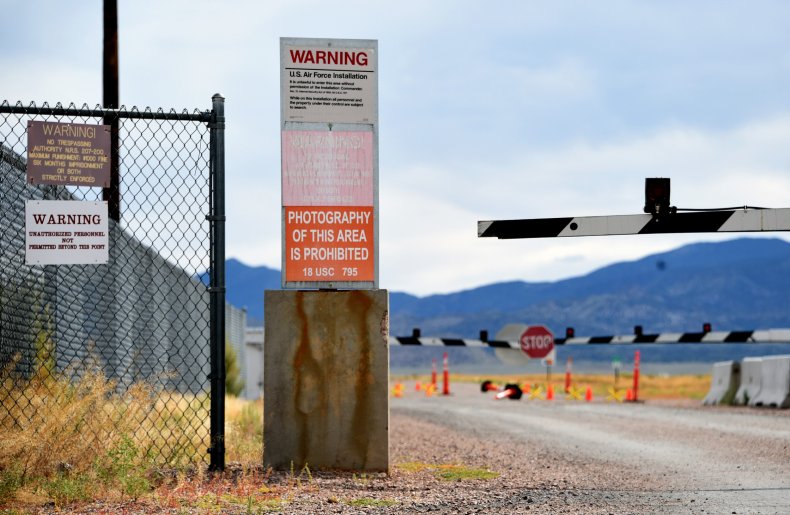 Many of the curious Americans planning to attend the Area 51 event may think the goal is simply to use their voices to crack open governmental secrecy on Area 51 and alien life. It expands far past that, though, Corbell explained. The goal is to advocate for free science, as Lazar explained in Bob Lazar: Area 51 & Flying Saucers.
If the government really does have intricate, undiscovered technology and resources under lock and key, Corbell and his like-minded supporters want to see it exposed so it can be used for the greater good of society. "The ultimate goal is to responsibly introduce the technologies gleaned from the non-terrestrial reverse-engineering programs that have been under lock and key by our military," Corbell explained. "The most important aspect for altering the course of human history can be found within science and technology, as Bob Lazar is adamant about in my Netflix film. These aspects of the UFO phenomenon—these can instantly and absolutely alter the world we live in, and it could happen overnight."
Corbell explained the resources that may be secretly researched by the U.S. government can be used to solve world problems, far past wiring an alien spacecraft. "Science dies when attempting to operate in a closed-circuit situation. It thrives when there is collaboration and open dialogue," Corbell said.
In terms of just aiming for admittance that aliens do exist, Corbell left a haunting point. "We need to aim much higher and farther than that," he noted. "Our survival as a species might depend on it."
This article has been updated to add Corbell's website link. A clarification has been added to state that Corbell and Roberts "jokingly" blame Rogan for the spark of the movement.