Area 51 Memes Invade Twitter as Facebook Group Hatches Plan to 'See Them Aliens'
Nearly 500,000 people have RSVP'd "Yes" to a Facebook event to storm Nevada's infamous Area 51 on September 20. As you can imagine, the internet has responded in all the best, and maybe a little bit weird, ways.
The Facebook event, titled "Storm Area 51, They Can't Stop All of Us," says, "We will all meet up at the Area 51 Alien Center tourist attraction and coordinate our entry. If we naruto run, we can move faster than their bullets. Lets see them aliens."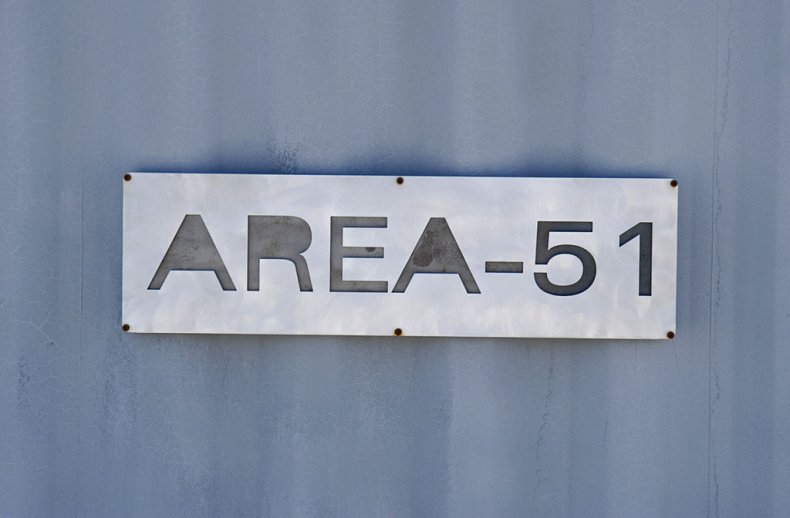 A "Naruto run" is a Japanese-inspired movement, where one runs with their arms back and their heads forward. It is often used in anime programs.
The event listing quickly spread, causing Area 51 to trend on Twitter. Some responded with humor, because how could they not?
One particularly funny tweet showed the Kardashian sisters losing control of their car, and then a shot of a car floating in the air. The tweet reads, "Me and my friends floating through Area 51."
Another one shows a scene from Avengers: Endgame, with the Avengers going into battle. It reads, "Everyone trying to enter #Area51."
Others nose-dived into conspiracy theories, a favorite pastime of Area 51 believers.
Area 51, a military base located in Lincoln County, Nevada, has long been rumored to be where the U.S. military hid information about UFOs and extra-terrestrial information. The U.S. government only recently confirmed Area 51 is actually a military site, officially confirming it in 2013. The government said the site was used for U-2 and OXCART aerial surveillance programs, mostly during the Cold War. The government said nothing about aliens or UFOs in their confirmation of the site.
Even President Trump has shared his thoughts on the possibility of extra-terrestrial life. In a June 2019 interview with ABC's George Stephanopoulos, the president left the door open for the possibility of life existing outside of earth but said he doesn't particularly think it's possible.
"I think it's probably — I want them to think whatever they think. They do say, I mean, I've seen, and I've read, and I've heard. And I did have one very brief meeting on it. But people are saying they're seeing UFOs. Do I believe it? Not particularly," the president said.
Even though the event is likely a joke (the Facebook account associated with the event is titled "Sh*tposting cause im in shambles"), many still want to know what the military is doing or did years ago in Area 51. If the truth is really out there, the naruto runners hope to find it on September 20.