Nevada Law Enforcement Already Overreacting To Area 51 Raids' Naruto Runners
Nevada law enforcement joined with the U.S. military to threaten a meme, describing a violent response should the viral social media movement band together to outrun—with anime ninja powers—bullets standing between them and the aliens they will rescue from Area 51.
Citing anonymous "law enforcement sources in the Nevada area," TMZ confirms that government agencies are closely monitoring the reaction to the popular Facebook post, which received more than a million RSVPs with the title, "Storm Area 51, They Can't Stop All of Us," scheduled for September 20 at 3:00 am PDT.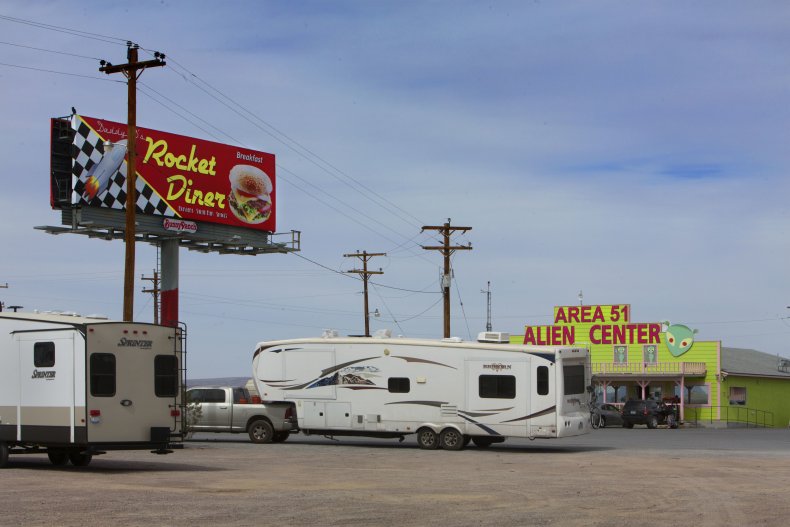 "We're told the right people are monitoring all this online chatter about a potential raid, and the way the powers that be see it—anyone who tries to follow through will be met with serious obstacles," TMZ describes.
The law enforcement sources told TMZ anyone found trespassing will be "arrested and prosecuted to the fullest extent of local and military law." It's unclear why law enforcement would demand or be extended anonymity for the announcement, though allusions to non-lethal options like pepper spray and tear gas suggest its intended as a deterrent threat, rather than a public communication through official channels.
On Friday, the military made their own deterrent warning to the Washington Post, but refused to comment on specific security precautions being taken at the classified U.S. Air Force Base at Homey Airport, also known as Groom Lake, or Area 51. Air Force spokeswoman Laura McAndrews described Area 51 as "an open training range for the U.S. Air Force," discouraging "anyone from trying to come into the area where we train American armed forces."
"The U.S. Air Force always stands ready to protect America and its assets," she added.
Military response to civilians entering Area 51 can be seen in video from a local news broadcast, of a tour van who drove past a gate warning against trespassing.
The promise of force from multiple military and civilian agencies is in response to a Facebook invite created by games streamer SmyleeKun, which describes meeting up at the Area 51 Alien Center in Amargosa Valley, Nevada. "If we naruto run, we can move faster than their bullets," the post says. "Let's see them aliens."
This is the Naruto run, from the popular manga and anime series Naruto, where its employed by young ninja Naruto Uzumaki, like so: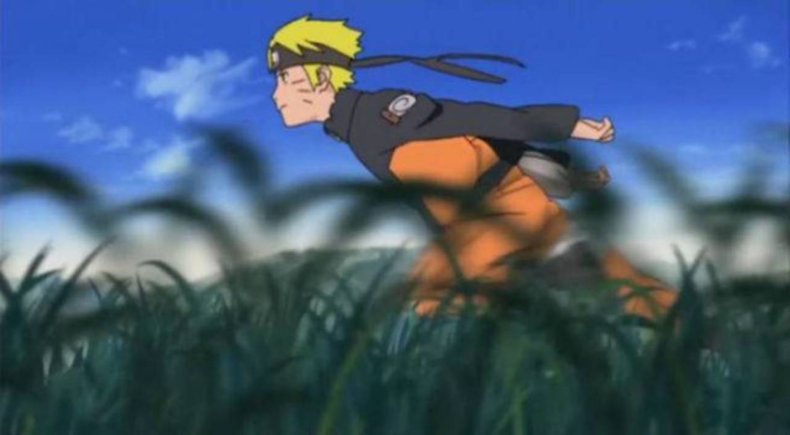 Plans for victory have already been detailed in countless memes, should the Naruto runners successfully overwhelm massed military and police forces.