How Is Aretha Franklin Doing? Nephew Gives Health Update on Soul Singer
Aretha Franklin is at home and surrounded by loved ones, according to a People magazine report on Tuesday. The legendary soul singer's nephew, Tim Franklin, told the publication she was currently "alert, laughing, teasing [and] able to recognize people."
"Family is there with her. She's home," he said. "I saw her a week ago Friday, and we talked for about 45 minutes to an hour. My brother was there on Saturday and she was alert, talking, laughing, joking."
Tim Franklin added, "She's watching TV, so God forbid she sees all of this 'Aretha's dead,' so I don't want to dampen her spirits."
Aretha Franklin made headlines after Showbiz 411 first reported the singer was "gravely ill" on Monday. Roger Friedman of the entertainment news site told CNN further announcements on Aretha Franklin's condition would be made by her family. "We just want to send love and prayers," he said.
Aretha Franklin's health has been of concern for some time now. Over the last few years, she's appeared frailer than usual in photos and was battling erroneous death rumors in 2017. Despite speculations, the "Respect" singer has remained exceedingly private regarding matters of her health.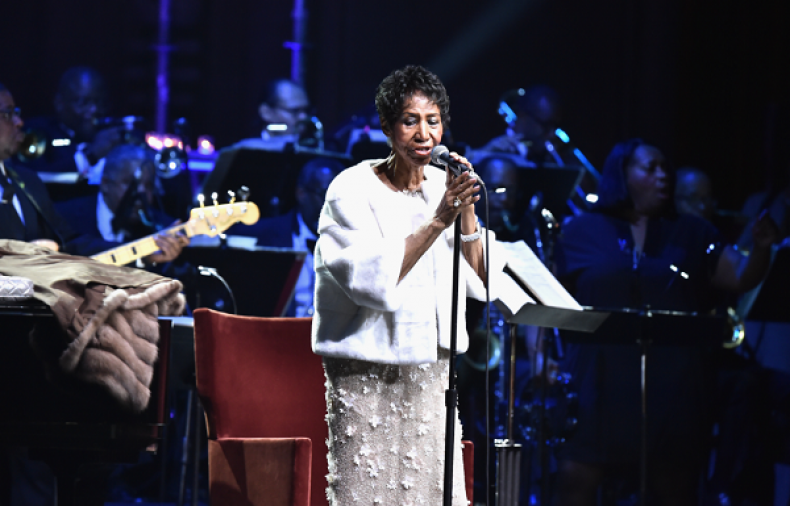 Tim Franklin confirmed to People the singer "is sick," but noted her family was on hand "trying to keep her spirits up and go from there."
"We believe she'll pull through it. She believes she'll pull through it, and that's the important thing," he said.
Following the news an outpouring of celebrities, entertainment outlets and fans posted messages of support and well-wishes for Aretha Franklin online. Hip-hop couple Jay-Z and Beyoncé dedicated the Detroit leg of their On the Run II tour to the singer and thanked her for giving listeners six decades of "beautiful music."
Aretha Franklin announced February 2017 she would stop touring, but still went on to perform in a handful of concerts. She did, however, cancel her appearance at the New Orleans Jazz Festival in March on doctor's orders, according to Rolling Stone magazine.
How Is Aretha Franklin Doing? Nephew Gives Health Update on Soul Singer | Culture