What is Pancreatic Cancer? Aretha Franklin Dies From Aggressive Illness
The queen of soul music, Aretha Franklin, died on Thursday. She was 76 years old.
Franklin was reported "gravely ill" on Monday. But it wasn't until she died that it was revealed the singer was battling pancreatic cancer. An Associated Press report listed the disease as her cause of death.
Franklin's health was cause for concern for several years, although she rarely ever opened up about her ailments. She was in and out of the hospital in 2010, first for breaking two of her ribs in August followed by a brief hospital stint in October for unknown reasons. Then she underwent surgery for what was rumored to be pancreatic cancer in December 2010. Franklin never confirmed the nature of her surgery, and she only issued a statement saying that the operation was "highly successful."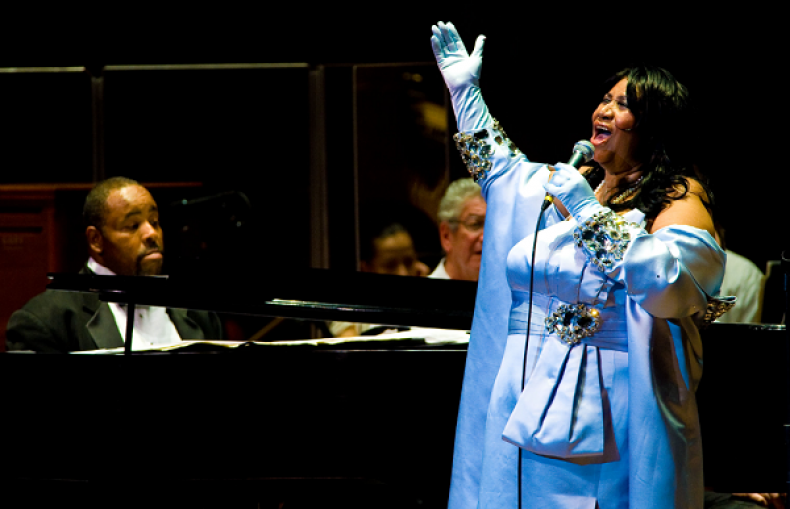 It's unclear when the legendary singer and songwriter was diagnosed with the disease.
Pancreatic cancer—otherwise known as pancreatic adenocarcinoma or pancreatic exocrine cancer—develops in the pancreas, which is located in the abdomen slightly behind the lower part of the stomach, according to the Mayo Clinic's website. A pancreas's general function is to release and spread enzymes that aid digestion and hormones that regulate blood sugar. When cells in the pancreas develop DNA mutations that cause the cells to grow quicker and live longer than typical cells in the pancreas, tumors develop, resulting in pancreatic cancer.
In most cases, the tumors start to form in the lining of the pancreas and rapidly spread to other nearby organs and blood vessels. Although causes of pancreatic cancer have not been specifically determined, there are certain risk factors that make some more prone to developing cancer than others, like chronic inflammation of the pancreas, diabetes, family history or pancreatic cancer or genetic syndromes like BRCA2 gene mutation, Lynch syndrome and familial atypical mole-malignant melanoma syndrome. Smoking and obesity also increase the chances of developing pancreatic cancer.
The National Cancer Institute estimated more than 44,300 people have died from pancreatic cancer so far in 2018. The center also listed pancreatic cancer as accountable for 7.3 percent of all cancer deaths in the United States.