Aretha Franklin's Best Quotes, Lyrics: Remembering Soul Singer's Historic Career
Aretha Franklin was considered one of the most prolific soul singers of the 20th and 21st centuries before her death on Thursday.
The Detroit native was just 18 years old when her first song, "Won't Be Long," debuted on Billboard's Hot 100 chart. Over the span of her nearly 60-year career, Franklin blessed listeners with hundreds of songs, dozens of which landed the singer and songwriter an array of awards. Seventy-two of her hits landed on the Hot 100, making her the female with the most entries on the list until Nicki Minaj surpassed her in 2017.
Through her powerful voice, loving and honest lyrics, Franklin's music, diva personality and style touched people across the globe. Remember the iconic singer and read some of her most inspirational quotes and lyrics below.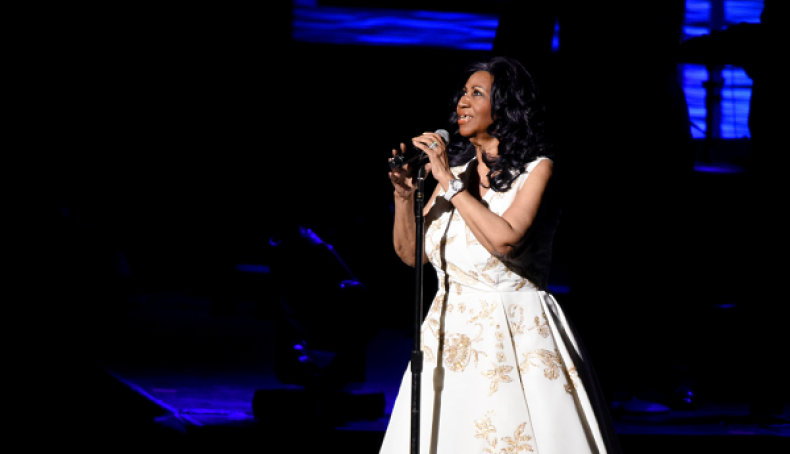 "Respect," 1967
R-E-S-P-E-C-T/Find out what it means to me/R-E-S-P-E-C-T/Take care, TCB/Oh
On respecting others:
"We all require and want respect, man or woman, black or white. It's our basic human right."
On finding love:
"The man who gets me is getting one hell of a woman."
"Son of a Preacher Man," 1970
The only one who could ever reach me/Was the son of a preacher man/The only boy who could ever teach me/Was the son of a preacher man/Yes he was, he was, ooh, yes he was/Ohh hallelujah
On writing and performing songs that mirror her life:
"If a song's about something I've experienced or that could've happened to me it's good. But if it's alien to me, I couldn't lend anything to it. Because that's what soul is all about."
"(You Make Me Feel Like) A Natural Woman)," 1967
Looking out on the morning rain/I used to feel so uninspired/And when I knew I had to face another day/Lord, it made me feel so tired/Before the day I met you/Life was so unkind/You're the key to my piece of mind/ Because you make me feel/You make me feel/You make me feel/Like a natural woman"
On using her God-given talents:
"Being a singer is a natural gift. It means I'm using to the highest degree possible the gift that God gave me to use. I'm happy with that.
"Chain of Fools," 1968
One of these mornings/The chain is gonna break/But up until the day/I'm going to take all I can take, oh hey
On her career:
"Don't say Aretha is making a comeback, because I've never been away!"
"I Never Loved a Man (The Way I Love You)," 1967
"Cause I ain't never/Never, Never, no, no (loved a man)/(The way that I, I love you)"
On her fans:
"I sing to the realists; people who accept it like it is."
"I Say a Little Prayer," 1968
"I say a little prayer for you/The moment I wake up/Before I put on my makeup (makeup)/I say a little prayer for you/While combing my hair now/And wondering what dress to wear now (wear now)/I say a little prayer for you"
On body image:
"Who hasn't had a weight issue? If not the body, certainly the big head!"
"A Rose is Still a Rose," 1998
A rose is still a rose/Baby girl, you're still a flower/He can leave you and then take you/Make you and then break you/Darlin', you hold the power (what I am is what I am)
On being the queen of soul:
"Being the Queen is not all about singing, and being a diva is not all about singing. It has much to do with your service to people. And your social contributions to your community and your civic contributions as well."
"Think," 1968
"You better think (think)/Think about what you're trying to do to me/Yeah, think (think, think)/Let your mind go, let yourself be free"
On her political views:
"Politics are not my arena. Music is."
"Rock Steady," 1972
Rock steady baby!/That's what I feel now/Let's call this song exactly what it is/Step and move your hips/With a feeling from side to side/Sit yourself down in your car/And take a ride/And while you are moving/Rock steady/Rock steady baby/Let's call this song exactly what it is(What it is -what it is - what it is)
On the power of music:
"Music does a lot of things for a lot of people. It's transporting, for sure. It can take you right back, it's uplifting, it's encouraging, it's strengthening."
On accepting others:
"You cannot define a person on just one thing. You can't just forget all these wonderful and good things that a person has done because one thing didn't come off the way you thought it should come off."