Aretha Franklin Was a God Girl: The Controversial Funeral Sermon | Opinion
It was a sermon few heard, but one everyone was talking about.
"Old-school eulogy at Aretha Franklin funeral ignites wrath," headlined ABC News.
"Uproar over pastor's fiery eulogy at Franklin funeral," said Yahoo News.
The media exploded as excerpts of Reverend Jasper Williams Jr's sermon at Aretha Franklin's funeral were released. But what did this pastor say that created such hysteria? What was the context of his sermon? And who is he?
First, let's talk context.
The sermon was given at Greater Grace Temple in Detroit. It wasn't held at a basketball arena, which the funeral could have packed. It was a church.
For folks not familiar with churches, it's a place Americans go to get closer to God. To be lifted up by Him. And challenged by Him, too.
Indeed, it's from the pulpits that America has experienced its greatest challenges. On the slavery front, the civil rights front, and, of late, the prison reform front.
After all, Dr. Martin Luther King Jr. was a reverend. And his doctorate was in theology. He thought the Bible was relevant in the 20th century, and almost always cited scripture in his speeches. His Christian values challenged a nation to be better, and more just.
From the pulpits Christians have fallen short, too. In the public and private sphere. And for good reason: churches are filled with human beings.
But without churches, the rich story of America can't be told.
So who is Reverend Williams Jr? He may have been a stranger to the media and the audience, but he was no stranger to the Franklin family.
He's the man who's delivered the eulogies for Aretha's father, brothers and sisters—something many reports in the media didn't mention.
But there's more you need to know about the Franklin family.
You see, Aretha was a God girl. And she was not shy about it.
And this God girl was the daughter of a God man, Reverend C.L. Franklin. He was the leader of one of Detroit's most important churches, and a preacher so well-known in black America that Chess Records recorded his sermons.
From the time Aretha was born, she was hearing church music. Aretha would go on to sing about God. And to God. Wherever and whenever she could.
Indeed, at the height of her secular recording career, Aretha decided to record a gospel album. That's not generally considered a good career move in the world of popular music: Gospel records were, and still are, a very small part of the music market.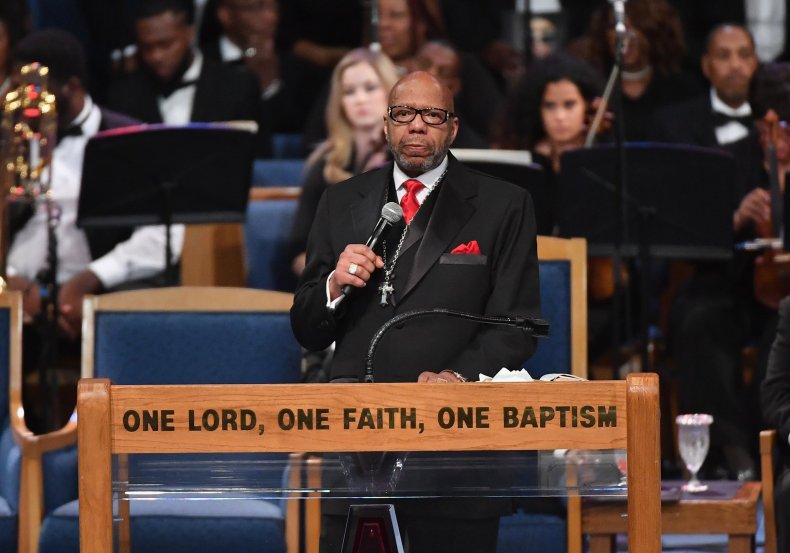 But Aretha, who was a leading voice of the civil rights movement and the women's movement, wanted the world to know about her walk with God, too.
She recorded the album in the summer of 1972 at a church in Watts, Los Angeles, over a two-day period.
Six months later, Amazing Grace was released, and raced up the Billboard charts, where it battled with Elton John for #1 album in the country.
It became the biggest selling album of Aretha's long career. And the best-selling Gospel album of all-time.
Amazing Grace made Franklin, in her late twenties, "a public witness in the most spiritual sense of the word," Daniel Walker, founder of the Gospel Music History Archive at USC told the Los Angeles Times. "The person who cries out. The person who says, 'Listen!' The person who says, 'This is happening!' The person who says, 'Wake up!'"
It's why Americans go to church. Good pastors challenge us to be better versions of ourselves. And to be on guard against society's sins. And our own.
And they challenge us to ponder the eternal things in life. Like our soul.
Aretha's dad did that. C.L Franklin's most famous sermon, The Eagle Stirreth Her Nest, was organized around a passage from the Old Testament.
"The eagle here," Pastor Franklin explained, "is used to symbolize God's care and God's concern for his people."
He continued with this stirring passage.
"I believe history has been one big nest that God has been eternally stirring to make man better and to help us achieve world brotherhood. Throughout history, God has been stirring up the various nests of circumstances surrounding us, so that he could discipline us, help us know ourselves, and help us to love one another, and to help us hasten on the realization of the kingdom of God."
With all of that as background, up stepped Reverend Williams Jr to deliver his sermon at Aretha Franklin's funeral. And stir the congregation's nest.
The subject of the sermon: the nature of the soul.
"Man is made up out of three entities—body, spirit and soul," the Reverend began. "Soul is that part of man that is a little bit like God. Which means God in man is soul."
Williams then turned to the state of America's soul.
"What condition is your soul in today? That part of you that's supposed to be like God? "Have you lost your relationship with God?" he asked.
The place got quiet, as any church will when the pastor starts digging into our innermost lives.
"Let me tell you this. One hundred years from this moment, it will make no difference how much money you got in your bank account, it will make no difference how many stocks and bonds and mutual funds you have invested in the Dow Jones index," he preached. "One hundred years from this moment, the only thing that will matter is whether your soul will be saved. That's all that will matter."
It was a stark message about the limits of materialism. And capitalism, too.
Reverend Williams, himself a black man, then turned from the universal to the specific. To his own community, which isn't exempt from worldly problems. From sin.
He asked hard questions.
"If we can see the black America, the African American community, if we can just remove the veneer, take away the prejudice and lay aside the bias, and take a good clean look at where we are in black America, if we are truthful, honest and fair, you will have to say that black America has lost its soul," he started.
He didn't discount racism, or the history of racial prejudice in America. He was doing what pastors do: asking his people hard questions. Asking them to look within. And look up, too.
"The one thing black America needs today more than anything else is to come back home to God," he said.
Then came the part of the sermon for which he is taking heat.
"Where is your soul, black man?" he asked. "As I look in your house, there are no fathers in the home no more. 70 percent of our households are led by our precious proud and black women, but as proud and precious as our black women are, the one thing a black woman cannot do is raise a black boy to be a man. She can't do that."
This isn't just a black problem. It's an American problem. Nearly 40 percent of all American children live in homes without fathers. We know the tragic consequences. Ask any cop, social worker or judge. They'll tell you.
I know. My wife was raised by a single mom, who did a valiant job raising her four daughters. Their father was never there. He never showed up. He never loved them. The girls suffered. The void in their lives was profound. So was the pain.
Pastor Williams then started talking about black on black crime.
"It amazes me how it is when the police kills one of us, we're ready to protest, march, destroy innocent property, but when we kill one hundred of us, nobody says anything, nobody does anything," he said. "Black on black crime, we are all doing time, locked in our mind. There's got to be a better way. We must do something today."
A number of black men stood and applauded. They knew Reverend Williams was telling a profound truth. And in telling that truth, he was urging his own people—and black men specifically—to be better versions of themselves.
"What can we do to turn our race around?" he asked next.
"I know the government and big business and big corporations can provide for us better houses," Williams continued. "But a home is what I see black people need more than a house. We don't need better houses given to us. We need to make for ourselves better homes."
There is a big difference between the two, he explained. "A house is structural. A home is spiritual."
Williams then talked about men and women's roles in marriage. This part of the sermon was—for sure—old-school. There was no mention of homes created by gay couples. Or mixed marriages.
But to decry the speech as misogynist or homophobic missed a larger point. The overwhelming majority of marriages are of the heterosexual variety, and too many children in America—a tragic number—grow up without fathers.
That's something straight and gay people, Christian and secular folks, and Democrats and Republicans alike can agree is a problem worth talking about.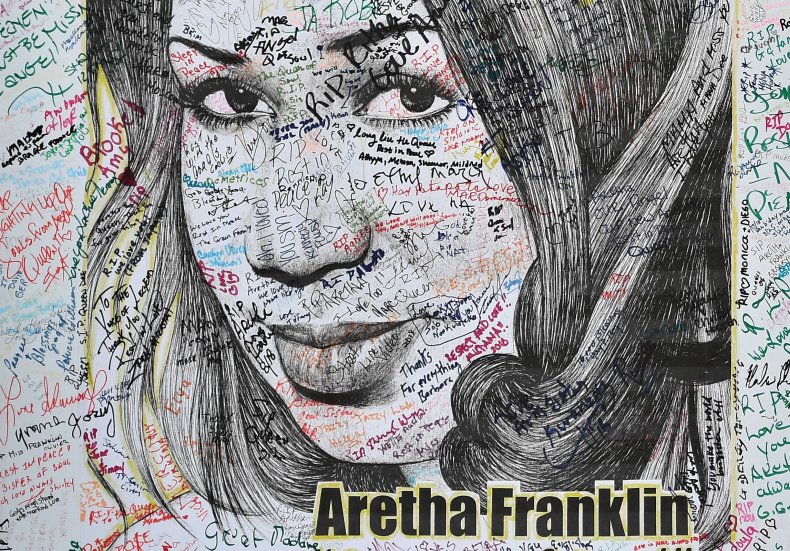 Williams closed things out with a positive message.
"You say where shall we go and what shall we do? Well, right in your own neighborhoods where your church is, there are struggling single moms that don't know what to do and need a man in the house. Through mentoring programs and parenting our children, we can turn black America around."
That's controversial? That answers to our problems are often within us? And that our real problems—our biggest problems—are often spiritual in nature?
One woman would surely agree: Aretha Franklin.
She'd agree that all of our young women deserve more respect in this age of Tinder, Instagram, instant hook ups and sex without love. Our girls, black and white, need our boys to become better men. Better brothers, fathers, and husbands.
And our women need to make better choices, too. And demand more respect from the men in their lives.
The soul of the nation is in trouble. It's something the government can't heal.
As Reverend Williams reminded us, God's grace can.
The second verse of the title track from Aretha's best-selling album, a song written by a white British slave trader turned pastor, says it all:
Through many dangers, toils and snares,
I have already come;
'Tis grace hath brought me safe thus far,
And grace will lead me home.
Lee Habeeb is a Vice President of Content at Salem Media Group, and is host of Our American Stories, a nationally syndicated radio show and podcast.
The views expressed in this article are the author's own.