Aretha Franklin Didn't Leave a Will, So What Does That Mean For Her Children?
The Queen of Soul, Aretha Franklin, passed away at her home in Detroit from advanced pancreatic cancer. She was 76 years old.
With an estimated net worth of $80 million, Franklin reportedly died intestate, according to TMZ reports, meaning she did not leave behind a will or trust at the time of her passing.
Franklin is survived by four sons, each have filed documents listing them as interested parties. Her niece has also filed a document asking the courts to make her a personal representative of the estate, Detroit Free Press reported on Tuesday.
Franklin's lawyer, Don Wilson, has represented her for nearly thirty years within the music industry, assisting her with copyright matters, song publishing and record deals. Now, he will be consulted on the plans for her estate. He doesn't yet have an exact estimate for how much her assets are valued.
Wilson repeatedly asked her to make a trust. "I was after her for a number of years about to do a trust," Wilson told Detroit Free Press. "It would have expedited things and kept them out of probate and kept things private."
Under Michigan law, if an unmarried person dies without a will, their assets will be divided equally among any surviving children. When a wealthy celebrity fails to leave a will before their death, it could lead to an extensive court battle from extended family or other parties looking for a cut of their assets.
A celebrity of the intensely private variety, Franklin's estate could become public due to her lack of a will. "Nobody likes to give careful thought to their own demise," Wilson said. "Any time they don't leave a trust or a will, there always ends up being a fight."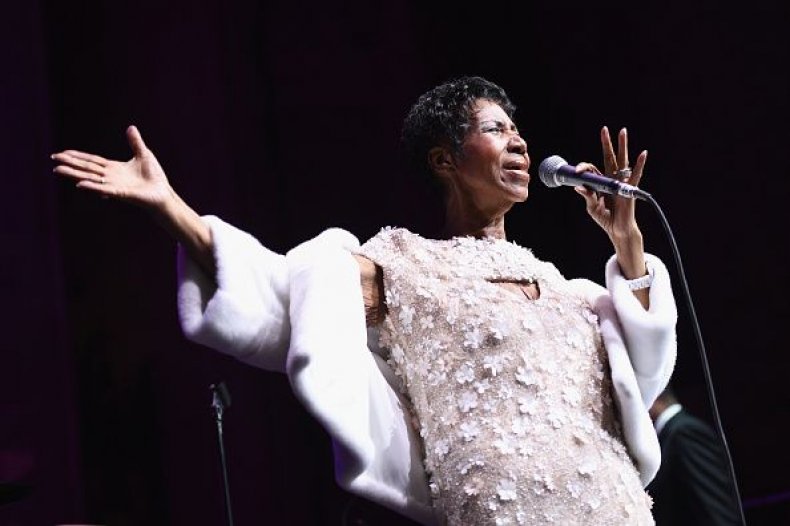 However, despite the speculation that she might not have a will, a former attorney of Franklin's cautioned against this assumption. "You have [estate] representatives for numerous reasons that have legal ramifications that don't necessarily point to a person having or not having a will," attorney Arnold Reed told The Detroit News on Tuesday.
Franklin's funeral will be held August 31 in Detroit.