U.S. to Declassify Records About Argentina's 'Dirty War'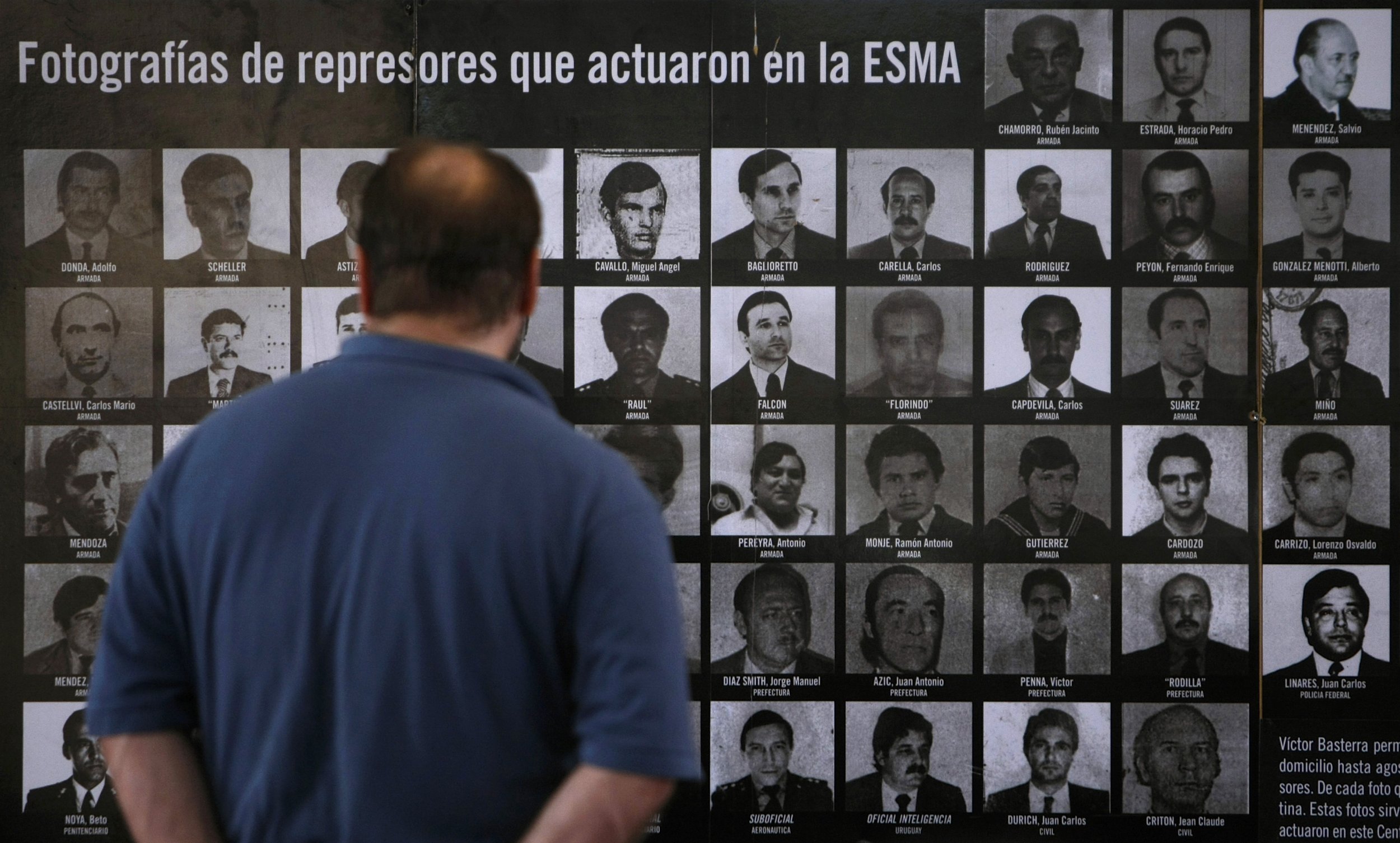 WASHINGTON (Reuters) - The United States government will declassify documents from U.S. military and intelligence agencies related to Argentina's 1976-83 "Dirty War," the seven-year period when a military dictatorship cracked down on left-wing opponents, U.S. officials said on Thursday.
The move coincides with President Barack Obama's visit to Argentina next week on the 40th anniversary of the 1976 coup that installed the dictatorship, which the United States initially supported. Argentina returned to democracy in 1983.
The declassification effort will include records from U.S. law enforcement agencies, the Department of Defense, the Department of State and the presidential libraries at the National Archives.
It follows the declassification in 2002 of more than 4,000 State Department cables and other documents related to human rights abuses from the 1976-83 period.
"President Obama, at the request of the Argentine government, will announce a comprehensive effort to declassify additional documents, including for the first time military and intelligence records," U.S. national security adviser Susan Rice said in a speech hosted by the Atlantic Council in Washington.
"On this anniversary and beyond, we're determined to do our part as Argentina continues to heal and move forward as one nation," she said.
It is the latest effort by Obama to reconcile with Latin Americans by addressing Washington's past backing of former military dictatorships in the region, such as he did on previous trips to Chile and Brazil.
The U.S. role in Latin America during previous administrations helped fuel ant-American sentiment, especially on the left.
Obama has declined on previous trips to Latin America to apologize for CIA activities in the region during decades past, but he left open the door to U.S. assistance in investigations of human rights abuses committed by former military governments there.
Argentina welcomed the announcement.
"Anything that helps analyze what happened during this chapter is a positive," an Argentine government spokesman said, declining to comment further on a matter he said Obama and President Mauricio Macri would address.
Obama plans to visit Parque de la Memoria, or Memory Park, to honor the victims of that period.
The declassification announcement was aimed also at soothing criticism of the White House for planning the Argentina trip during such a sensitive week.