Argentina's World Cup Team Declares Itself the Winner in Advance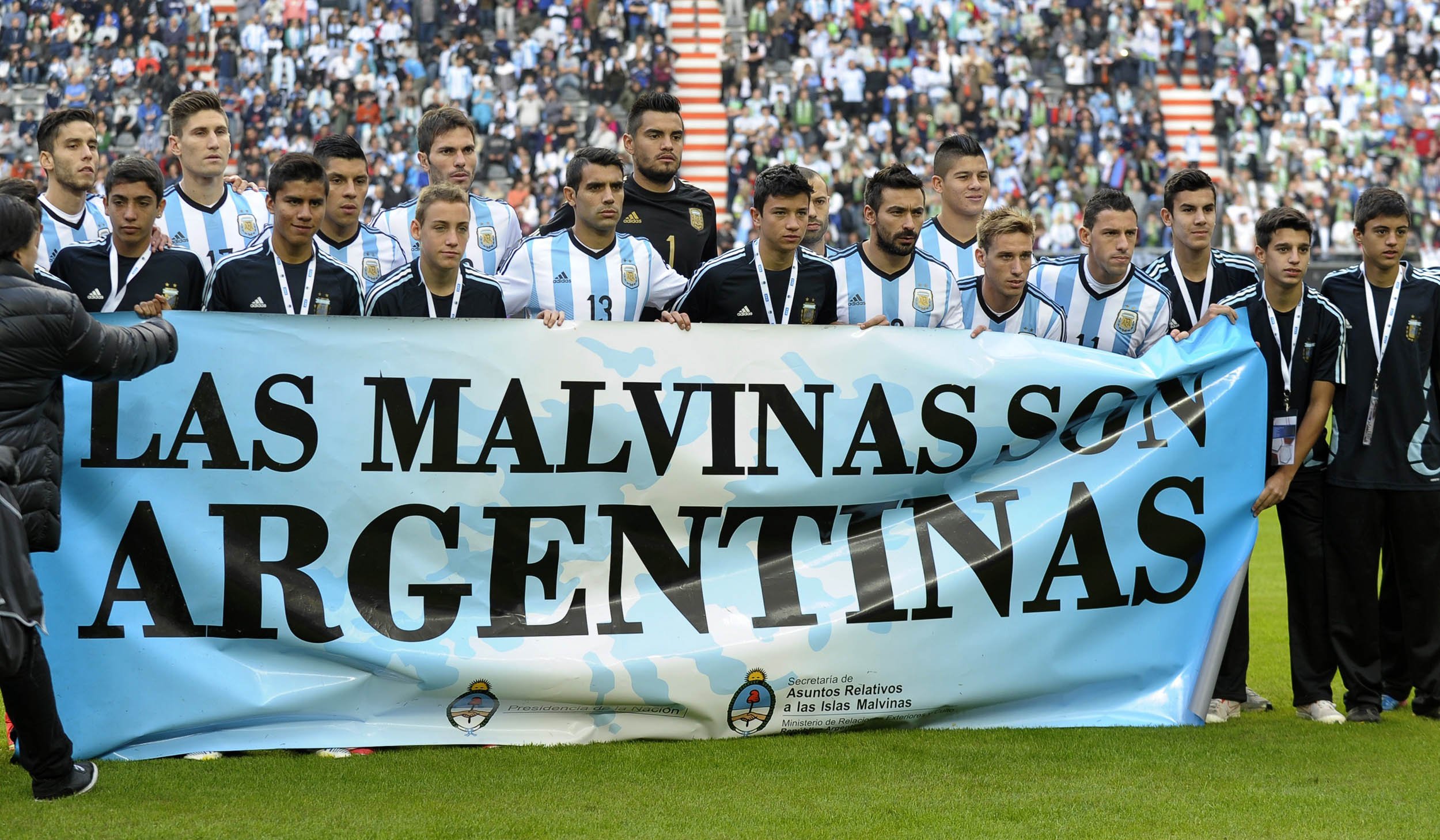 The World Cup does not begin until Thursday but the Argentine soccer team has already declared itself the winner. A banner placed at entrance to the team's bunker in Belo Horizonte, where the blue-and-white-striped team will play its second match, read "Welcome Future Champions."
The sign has since been removed. "It is not the Argentine soccer culture to pronounce triumphs that have not yet happened," said Ernesto Cherquis Bialo, spokesman for the Argentine Football Association. Cherquis Bialo said the players requested that it be taken down.
It was not the only bold statement made by the Argentine team in the lead-up to the World Cup. In a politically heavy move on Saturday, before an international friendly match with Slovenia, Argentine players held up a banner that read: "Las Malvinas son Argentinas" or "The Falklands Are Argentine."
Argentina went to war with Britain over the Falklands, as they are called in English, in 1982. Both countries claim sovereignty over the islands, located in the Atlantic off their coast, and tension between the two has flared up in recent months as British firms consider exploring the region for oil.
"It was a spontaneous situation that just happened in the moment at the stadium," said Cherquis Bialo, adding that soccer fans had provided the banner. He said that the team does not plan on posing with any political propaganda during the World Cup or any FIFA-sponsored games.
Argentina's first match will be against Bosnia and Herzegovina on Sunday in Rio de Janeiro.