Argentinians Protest Against Domestic Violence With 'Not One Less' Slogan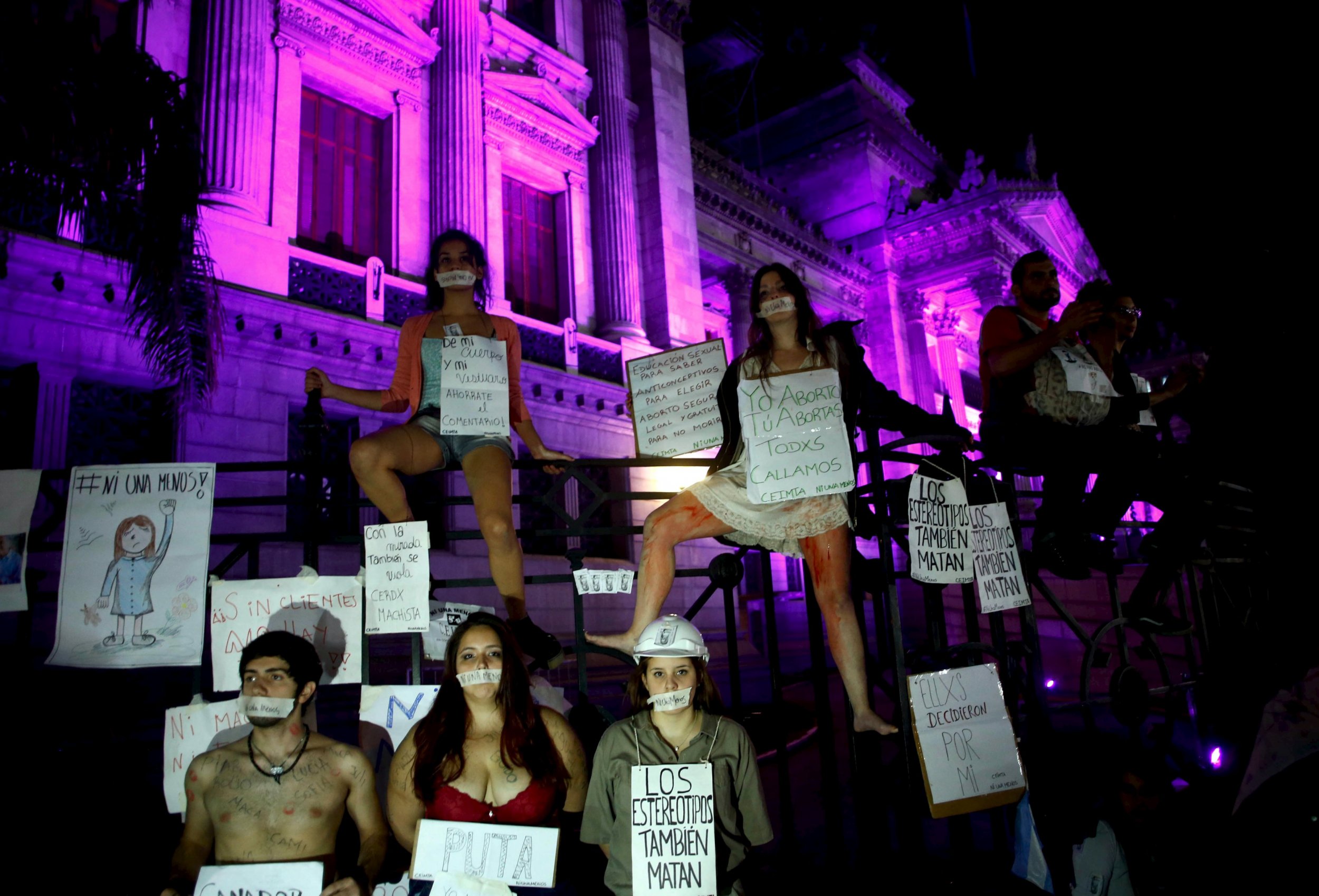 An Argentinian campaign called #NiUnaMenos (Not One Less) is drawing attention to high levels of gender-based violence in Latin America.
On Wednesday, protests were held in 70 cities across Argentina as well as Chile and Uruguay, with demonstrators holding banners declaring, "Ni una menos" and wearing T-shirts showing the names and faces of women and girls who have been victims of femicide, or the gender-based killing of a woman by a man, The Independent reports. Argentina increased sentencing for femicide in 2012, and 15 other Latin American countries put sentencing for femicide in their penal codes, but the problem persists: Five women a day in Mexico and 15 a day in Brazil die as a result of domestic violence, Agence France-Presse reports.
The hashtag, which was first used last month by Twitter users, according to the BBC, gathered momentum after reports that the murder of Chiara Paez, a pregnant 14-year-old girl, in Argentina in May had prompted little response from the police or state authorities. Paez's boyfriend is accused of beating her to death, according to media reports. Also in Argentina, the estranged husband of Maria Eugenia Lanzetti, a 44-year-old teacher, is accused of killing her in front of her students in April.
By Thursday afternoon in New York, the hashtag had been used on Twitter more than 970,000 times.
La Casa del Encuentro, a women's rights organization, reports that more than 1,800 women were murdered because of their gender in Argentina between 2008 and 2014 and estimates that a woman is killed every 31 hours in the country.
Half of countries with high femicide rates are in the Latin America and Caribbean region, a 2012 study found, but gender-based violence is a global problem. Thirty-five percent of women worldwide have experienced violence by an intimate partner or sexual violence by someone who is not their partner, and as many of 38 percent of female murders are committed by a partner, the World Health Organization reports.