Does Argos Deliver to U.S.? PS5 Shoppers Trying to Order Console from U.K. Retailer
The PlayStation 5 console was briefly in stock at U.K. retailer Argos, but U.S.-based gamers may be out of luck with purchasing the PS5 internationally.
Early on Thursday morning, the PS5 console became available at Argos, on the U.K. based store's website. But as of 4 a.m. ET, the Argos website says that the PlayStation 5 console and digital edition are currently unavailable.
The consoles still appear to be on the website but when a user tries to add one of them to their cart, the loading screen freezes.
Additionally, some customers who seemed to be successful in purchasing the PS5 console from Argos reported having their orders canceled almost immediately.
However, even if a U.S. buyer managed to successfully add the PS5 to their cart, they would not be able to have it shipped to the U.S., as Argos does not ship internationally.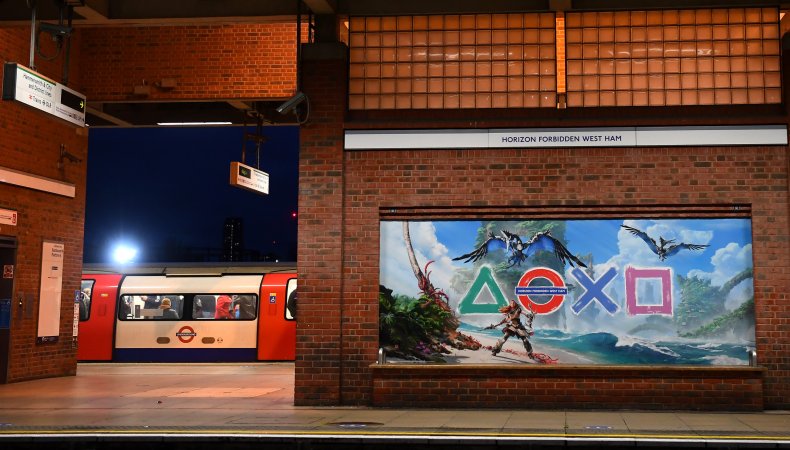 The Argos website says: "We deliver across mainland UK and Northern Ireland. For smaller items, we can also deliver to the Scottish Islands, Isles of Scilly, and the Isle of Man.
"Unfortunately, we don't currently deliver abroad... but you never know what might happen in [the] future."
While Argos has appeared to sell out already, could purchasing a console from an international retailer be an option for those struggling to get their hands on the PS5 in the U.S.? It may not be so simple.
Any gamers based in the U.S. who want to try their luck getting the PS5 through a U.K. retailer will likely need to have a U.K. based delivery address, as, like Argos, many will not ship internationally.
Those who want the PS5 enough to shop abroad could try buying the PS5 from an international retailer, shipping the console to a trusted address, (belonging to friends or family, for example), before having it shipped to the U.S.
While PS5 games are not region-locked, U.S. gamers purchasing the console from abroad will have to take into consideration the fact that the console may have a different electrical cord, and they will therefore need an adapter.
It will also be more expensive to pay for shipping from an international address to the U.S. rather than buying from a domestic retailer.
Although purchasing a PS5 continues to be a challenge, the best bet for U.S. gamers is to continue checking U.S. based retailers like Walmart, Target, Best Buy, GameStop, PlayStation Direct, and Costco.
PS5 consoles are few and far between, but retailers are expected to have more stock by the end of the year. Additionally, Newsweek will be publishing updates on stock at major U.S.-based retailers, so check out these guides for more information.
Newsweek has contacted Argos for comment.