Singers Ari Lennox and Teyana Taylor Stand Together After Twitter User Compares Them to Rottweilers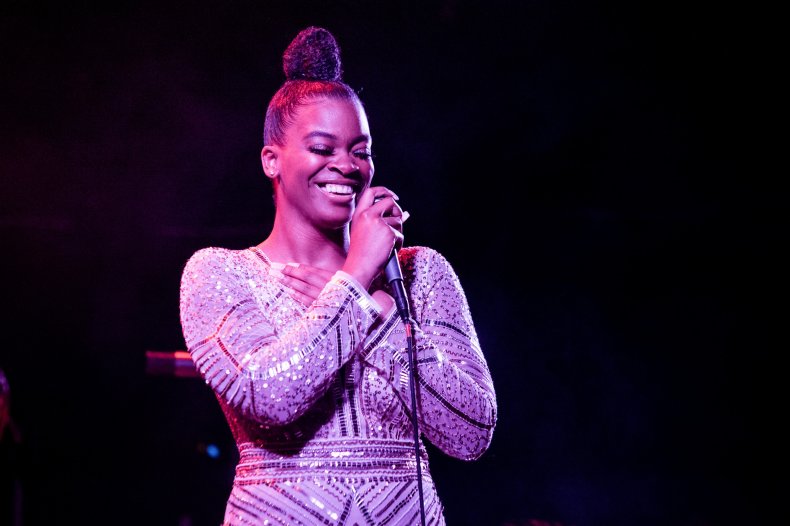 Singer Ari Lennox trended on Twitter Thursday after she and fellow musician Teyana Taylor stood together to confront one user's critique of their appearances, which compared them to "rottweilers."
"Ari Lennox and Teyana Taylor's ability to have dangerously high sex appeal while simultaneously looking like rottweilers will always amaze me," the tweet read, quickly generating backlash from fans of the two vocalists. Within minutes, Lennox caught wind of it and responded with a tweet of her own: "People hate blackness so bad."
"Moms and Dads please love on your beautiful black children. Tell them they're beautiful constantly," she continued, turning her attention from the hateful tweet to her community. "Tell them Black people are beautiful. Tell them black features are beautiful."
"No lies detected," Taylor replied to her fellow singer's tweet less than two hours later.
Newsweek has reached out to Taylor and Lennox's reps for further comment.
Taking her message to Instagram Stories—with what appeared to be increased anger—she continued: "I'm not f***ing with that sh**. How people hate Black people so much, how Black people can sit up here and say, 'That's not my problem.' Or, 'She does look like a rottweiler.' And you want to talk about, 'Oh, people are so sensitive, they want us to cancel freedom of speech.' Why is this your speech?"
"I made this Live because I want people to know I really do love myself. I love my nose," the Washington, D.C. native added, according to Complex. "I love Black features. I want us to get to a point where we are becoming aware of the self-hate sometimes, when you are referring to Black women as a dog. Because we're not doing this to other races. Or to races of women who don't have a nose like this."
On cue, fans quickly proved the "Shea Butter Baby" singer was not alone in her feelings. "2020 women are taking their power back and that's just that" musician Jay Versace commented.
"This Ari Lennox situation is proof that there are a lot of black men who think (whether they vocalize or not) that just because they've been the target of unjustified brutality, they can in turn unjustifiably brutalize black women and simply put, you can't," journalist Shenequa Golding tweeted amidst the social media fallout.
"Tired of y'all coming for Ari lennox & black woman in general," another Twitter user wrote. "Anytime she speaks her mind on a subject that was blatant disrespect, people come w/ their excuses which are never valid."
Not everyone on social media was behind Lennox and Taylor's rebuke of the "Rottweiler" tweet, however, with some users further criticizing the women as "sensitive."
Meanwhile, other social media users simply asked the original poster to "please do better."