Ariana Grande and Jim Carrey Share a Heartfelt, Candid Exchange About Depression
Wrapping up her headlining performance at Coachella Sunday, Ariana Grande received words of wisdom from her long-time celebrity crush Jim Carrey via Twitter. The 25-year-old recently opened up about her battle with depression Saturday through an Instagram story with the help of a quote by Carrey.
"Depression is your body saying, 'I don't want to be this character anymore. I don't want to hold up this avatar that you've created in the world," the quote read. "It's too much for me. You should think of the word 'depressed' as 'deep rest.' Your body needs to be depressed. It needs deep rest from the character that you've been trying to play."
The Kidding star responded to Grande's post, and note his admiration of her openness.
"I read your lovely mention of me and things I've said about depression," Carrey tweeted Sunday night. "A brilliant teacher and friend, Jeff Foster was OG on the "Deep Rest" concept. I admire your openness. I wish you freedom and peace. I feel blessed to have such a gifted admirer."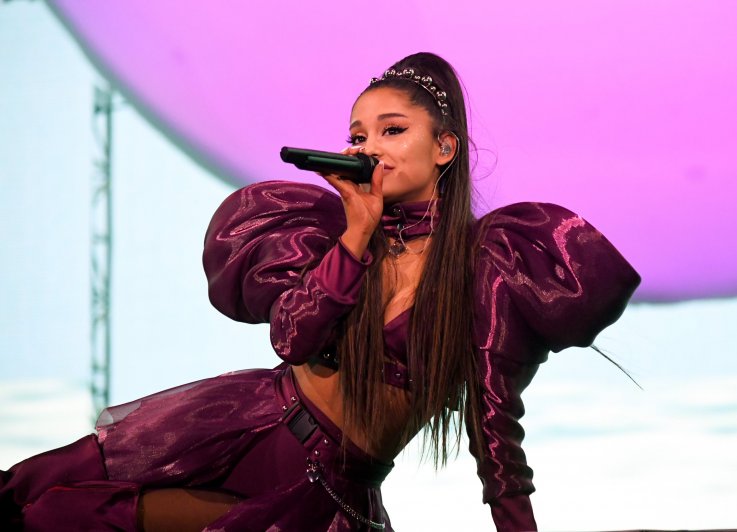 The tweet included a picture of Foster's words, challenging the way depression is perceived.
"We can choose to view depression, not as a mental illness but as a state of Deep Rest, a spiritual exhaustion that we enter into when we are de-pressed (pressed down) by the weight of the false self, the mask, the mind-made story of 'me," the quote read.
"There is no shame in your exhaustion," the quote continued. "We are all exhausted, my love. Slow down today. Allow yourself to rest, deeply. And weep. And breathe. And begin again."
Grande, who has long been vocal about her love of the Bruce Almighty star, first responded with: "I can't process this or breathe, hold on."
"Thank u so much for your kindness," she tweeted shortly after. "I don't think you understand how much I adore you or what you mean to me."
"Thank u for taking the time to share this with me," Grande continued. "You are such an inspiration. I can't wait to tattoo this tweet to my forehead. Sending you lots of love & all things happy."
The candid discussion of mental health came two days after Grande responded to a tweet by a fan, saying she felt "empty."
"I wanna have more to say, better energy to give to you and right now I don't have anything," the singer wrote.
The 25-year-old has had plenty of ups and downs. While becoming the youngest headliner in Coachella history, to currently on tour for her latest album Thank U, Next, Grande also recently opened up about struggling with PTSD following the Manchester Arena bombing in 2017.
Ariana Grande and Jim Carrey Share a Heartfelt, Candid Exchange About Depression | Culture