Ariana Grande 'Asianfishing' Controversy Explained
Ariana Grande has been accused of what is called "Asianfishing" after new photos of her emerged with her makeup seemingly imitating Asian features.
Earlier in December, a photoshoot featuring the 28-year-old pop star circulated on social media after being shared by photographer Katia Temkin.
In the photos, the "Thank U, Next" hitmaker wore a green oversized blazer with a white ascot tied in a bow around her neck.
Many people noted that her eye shape appears to look different in the photos.
"Ariana Grande really said 'ok fine I'm done pretending to be Hispanic, I'll pretend to be Asian this time,'" reads one tweet.
While on Reddit, one user noted: "Every celeb has had plastic surgery, but there's something about Ari's that doesn't sit right with me lately. The overzealous eyebrow lift in which she's actually changed the shape of her eyebrows from arched (as you can see in the picture I've linked) to straight, as is popular in East Asia.
"The way she takes pictures from certain angles (low) or wears makeup in a way that will conceal her eyelids, creating a mono lid look, it also makes her eyes appear less round and narrower. The way she's so tiny and petite now, which is a stereotype of East Asian women, and not to mention her cutesy submissive innocent 'sex kitten' persona, once again a fetishization of East Asian women."
Another tweet reads: "d*mn ariana grande collects races like infinity stones... was dressing up as black and latina not enough, now she's gonna try on being asian?"
The controversy heightened when influencer Oli London weighed in and praised Grande's appearance in the photos.
The white British influencer is famous for undergoing extensive plastic surgery to look like Jimin, a member of K-pop group BTS and now identifies as Korean and claims to be "transracial."
"Ariana clearly wants to be Asian, I'm so happy for her for COMING OUT and living her best life. Asian World Domination! The TRANSRACIAL movement grows each day. #Transracial #ArianaGrande," London tweeted.
Newsweek has contacted a representative of Grande for comment.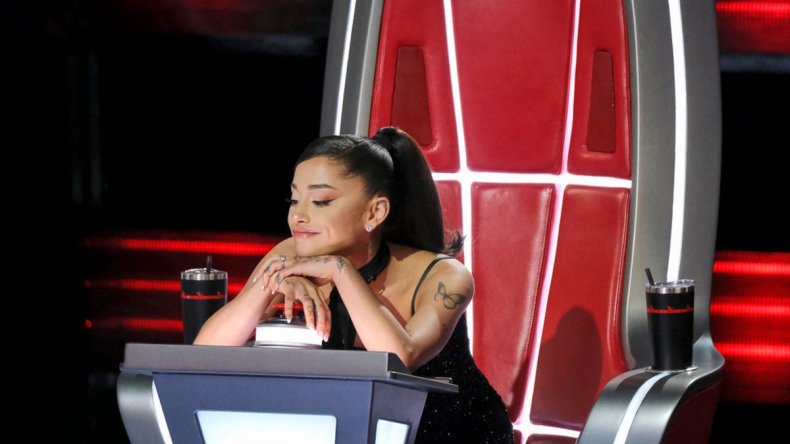 What Is Asianfishing?
Similar to the term "blackfishing," Asianfishing is when non Asian people alter their appearance to appear as a different race or as racially ambiguous.
As with blackfishing, individuals often use makeup, Photoshop and cosmetic surgery to change their natural appearance.
In this case, Grande is accused of trying to appear to look more East-Asian.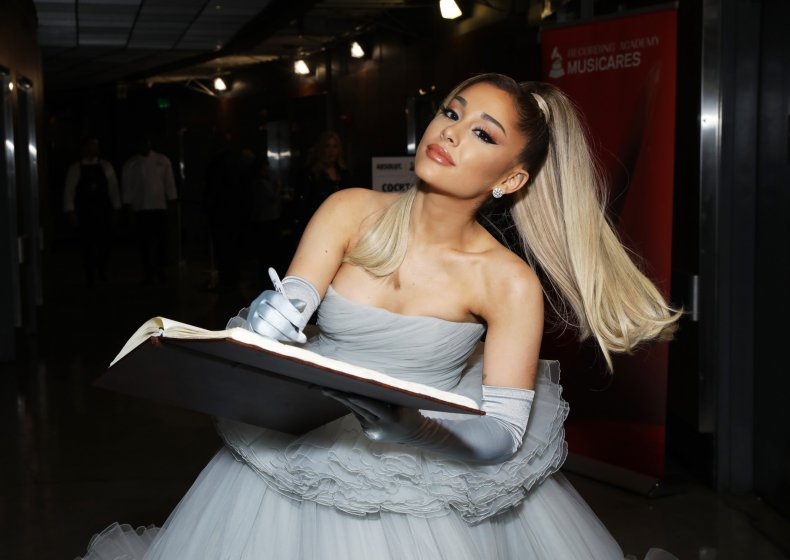 In a July 2021 interview with CNN, Wanna Thompson the journalist who is credited in part with coining the term "blackfishing" explained: "Blackfishing is when White public figures, influencers and the like do everything in their power to appear Black."
Thompson said that the practice is harmful because figures "participate in it without wanting the full experience of Blackness and the systemic discrimination that comes with it."
Meanwhile, Leslie Bow, a professor of Asian American studies at the University of Wisconsin, described blackfishing as "a racial masquerade that operates as a form of racial fetishism" to CNN that same month.
Despite the accusations, legions of the singer's fans have leaped to her defense.
"Starting to think people on this app don't know what Asian or black people look like. Like if you see Ariana Grande and think she's anything other than white that's a massive you problem," one tweet read.
Another added: "a lot of these 'Ariana Grande is Asian fishing' comments just makes me think y'all have never seen Asian people IRL."