Ariana Grande Attempts to Fix Misspelled Japanese Tattoo, But It's Still Wrong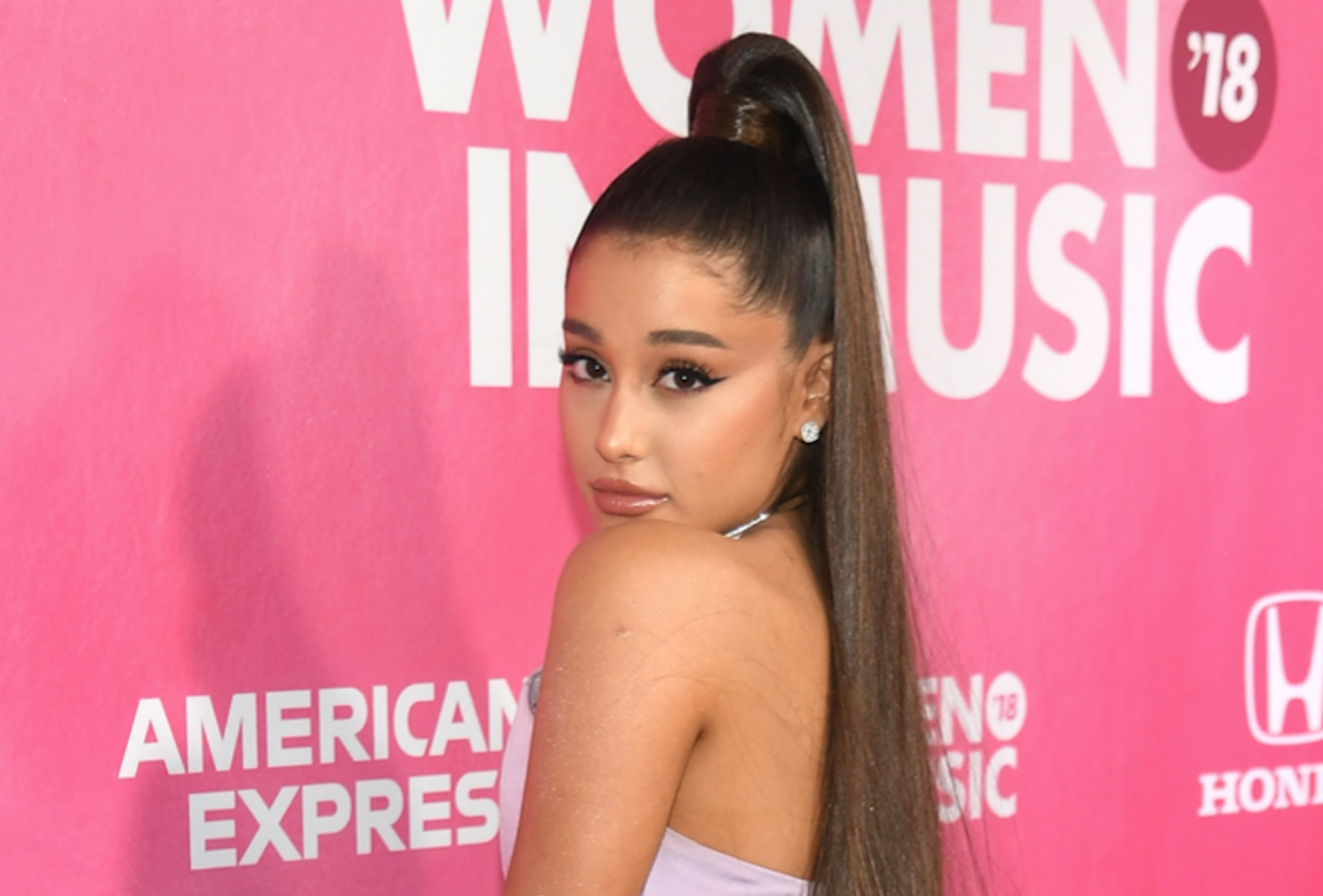 Ariana Grande may want to hold off on getting new ink. After fans pointed out the pop singer's Japanese tattoo was misspelled, she attempted to correct the problem—but it's still wrong.
Grande, 25, revealed her new "7 Rings" inspired palm tattoo on Tuesday via Instagram. The ink was supposed to honor the success of her latest single, but she left out one of the letters. It actually read "七輪," which translates to "shichirin" or small charcoal grill in English.
"Indeed, I left out 'つの指,' which should have gone in between," Grande wrote in a deleted tweet, E! Online reported. "It hurt like f*** n still looks tight. I wouldn't have lasted one more symbol lmao. But this spot also peels a ton and won't last so if I miss it enough I'll suffer thru the whole thing next time."
The "God is a Woman" songstress tried to fix her mistake by seeking help from someone with knowledge of Japanese.
"Slightly better, thanks to my tutor for helping me fix and to @kanenavadard for being a legend, and to my doctor for the lidocaine shots (no joke)," Grande captioned an Instagram Story video Thursday, which showed her revised ink. "RIP tiny charcoal grill. Miss u man. I actually really liked u."
BuzzFeed Japan Reporter Eimi Yamamit called out Grande for failing again. "Why... how... now Ariana's tattoo reads 'Japanese BBQ finger,'" Yamamitsu tweeted.
Unbeknown to the Nickelodeon alum, Japanese is written and read top to bottom and right to left.
Grande wouldn't be the first celebrity to have mistakes in their new ink. Britney Spears's former neck tattoo was supposed to read "God" in Hebrew but it was misspelled; Bachelor alum Ben Higgins's bible verse tattoo incorrectly reads "Proverbs 16:34" instead of "Proverbs 16:3;" and Emma Watson's "Time's Up" tattoo is missing an apostrophe.
Grande has more than 20 tattoos, including a crescent moon below her ear and the French phrase "Mille Tendresse" on her neck. She also accumulated multiple tattoos when engaged to ex-fiancé Pete Davidson, whose tattoo artist advised the Saturday Night Live comedian to "stop with the girlfriend tats" because "relationships come and go," according to Page Six.
More, this wouldn't be the first time Grande's had to fix a tattoo. She covered up her "8418" foot tattoo, which honored Davidson's late father's firefighter badge number, in December. The revised ink paid homage to the dog she shared with her late boyfriend, rapper Mac Miller.