Ariana Grande Could Be the Next 'Catfish' Co-Host: Partnership in the Works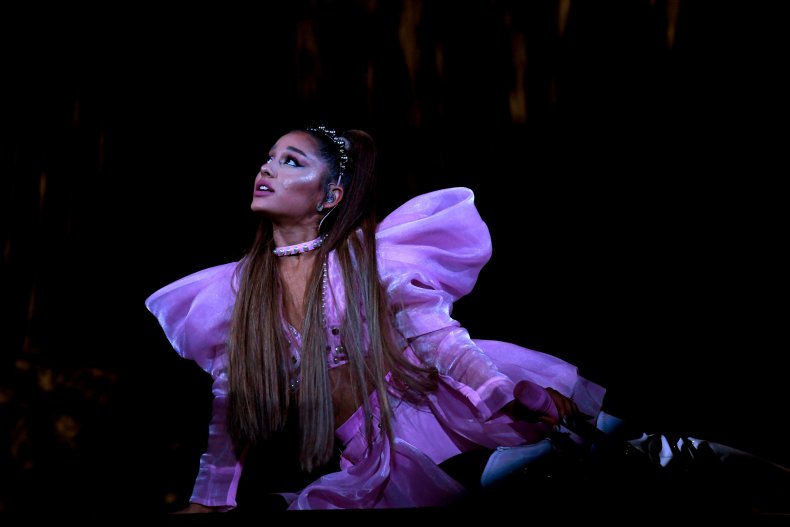 Mega-famous pop star Ariana Grande could be the new co-host of MTV's Catfish, according to current host Nev Schulman. Grande is a self-proclaimed superfan of the show, which led Schulman to inquire about her interest in the position. It sounds like a collaboration is the works from Schulman's latest comments.
Schulman reached out to Grande about becoming one of the show's stand-in hosts, a trend that started after Max Joseph left his full-time position on the show to pursue a career in filmmaking in August 2018. Since then, Schulman has been joined by a variety of celebrity guests, most of who are notable for social media activism. Grande would be the largest name by far.
In an airport interview, TMZ asked Schulman who his dream Catfish co-host would be. He was quick to name Grande. "I didn't even know it had happened, but a couple of weeks ago I started getting a lot of mentions on Instagram," he began. 'People were saying "Oh my God! Oh My God! Ariana Grande is watching Catfish!'"
Schulman said he was flattered. "So I go to her Instagram page, and honestly it was kinda the coolest thing ever. The button says 'Follow back,'" Schulman said with excitement.
The pair started a conversation on Instagram, and Grade explained she'd "love to come on the show." Schulman noted that Grande is extremely busy—she's currently on tour—but seems hopeful for future appearances. "Fingers crossed when we start making more episodes, maybe Ariana will do one."
Speaking directly to her, Schulman added: "I'd love to have you on the show, Ariana. I already told her that."
The latest season of Catfish began on Wednesday, and featured temporary co-host Kami Crawford. The episode featured a 22-year-old named Mathan who wanted to meet a woman he'd been in communication with for nine years. Schulman's research showed the woman has been a heroin addict, in and out of prison, and with a missing child.
The show aims to connect digital loved ones by tracking them down in real life, and giving both parties and opportunity to meet in real life. Some love stories turn out to be real and prosperous, while others take the definition of a "Catfish" to a whole new level. From angry family members to best friends and exes, Schulman and team have unearthed some wild conspiracies that have lasted years.