After Manchester Attack Leaks, Theresa May Will Tell Donald Trump Intelligence Must Remain Secure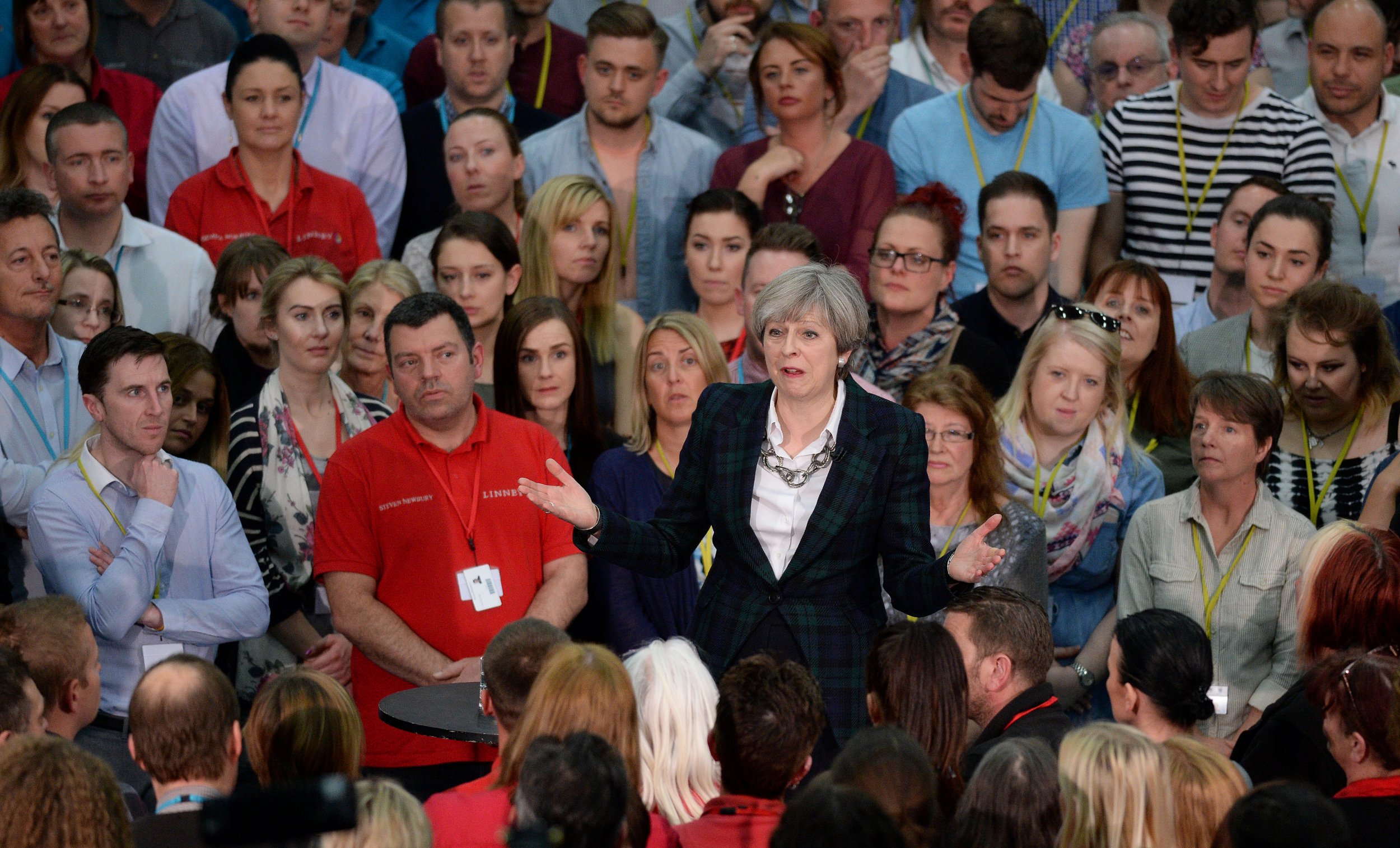 British Prime Minister Theresa May has said she will insist that intelligence shared with the United States must remain secure when she meets with President Donald Trump.
In Brussels on Thursday for a NATO summit at which Trump will also be present, May said she would "make clear" to the U.S. president that leaking of sensitive information to the media must cease, the Press Association reported.
The British government has repeatedly condemned leaks to the U.S. media of information relating to the ongoing investigation into the Manchester suspected suicide bombing on Monday that left 22 dead.
Among other information, American media were the first to report the name of the suspected bomber, Salman Abedi, and The New York Times ran a story including detailed images of forensics work at the scene of the attack.
It is not known who has been leaking the information or where they work. But the steady stream of information appearing in U.S. press has persuaded Greater Manchester Police to take the extraordinary step of no longer sharing information on the investigation with the Americans, the BBC reported.
Normally, Britain and America sustain a two-way flow of information on terror investigations.
British Home Secretary Amber Rudd was the first government minister to condemn the leaks publicly, saying Wednesday, before The New York Times story was published, that the disclosures were "irritating" because they made it hard to keep up the "element of surprise."
Defense Secretary Michael Fallon told a London radio station the same day that the leaks were "disappointing."
A former British intelligence official told Newsweek that the Americans were "blabbermouths."
The row comes as Israel said on Thursday it had reviewed its intelligence-sharing relationship with Washington. Trump reportedly disclosed sensitive intelligence in a meeting with Russian diplomats earlier this month, which was allegedly obtained via an information-sharing deal with Israel.