Following Ariana Grande Concert Attack, Justin Bieber Fans Plead With Manager to Cancel U.K. Shows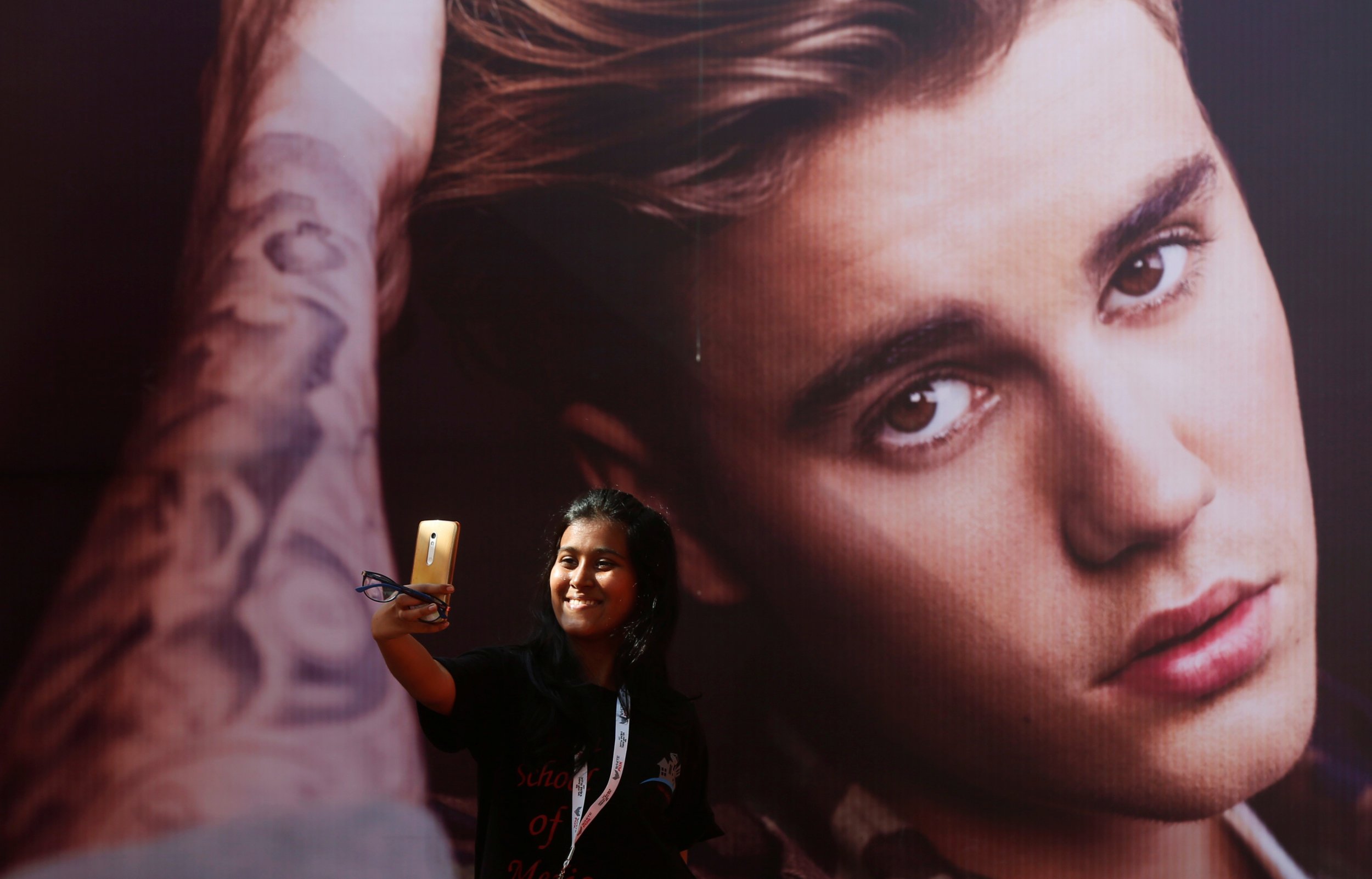 In the aftermath of an attack that killed at least 22 people at an Ariana Grande concert in Manchester Monday night, fans of Justin Bieber have taken to social media in droves to plead with his manager to cancel the Canadian pop star's upcoming United Kingdom shows. Bieber shares a manager, Scooter Braun, with Grande, who was unhurt when a bomb detonated just moments after she had finished her performance at the Manchester Arena.
Related: Manchester Bombing Victims Identified: Names, Ages and Everything We Know About What Happened at the Ariana Grande Concert
Bieber is scheduled to perform in Cardiff, Wales, June 30 before headlining an open-air festival in London's Hyde Park two days later. But plenty of the 23-year-old's fans are desperate for him not to attend in fear for his safety.
Braun posted a statement on Twitter shortly after the attack, stating that "our hearts are broken. However, the vast majority of the more than 1,000 replies concerned another of his famous clients and requests for him to follow Grande by suspending his tour.
"For security reasons, cancel Justin's show in the UK, I beg you with all my heart, please Scooter Braun," read the first response.
"Justin has a show scheduled in the UK in next month, for security reasons this has to be canceled! Safety first," read another.But not all fans felt the same way, with some urging Bieber and other artists to carry on performing as an act of defiance against those who commit such attacks.
"Please those who're going to Justin's concert next month, don't cancel your plans, we shouldn't be afraid, we need each other right now," said one user with the handle MemphisBieber.
Others pointed out that incidents like those which took place at the Manchester Arena are not limited to the U.K and could happen anywhere. It was just 18 months ago that gunmen killed 90 people inside the Bataclan concert hall in Paris during a performance by the American rock band Eagles of Death Metal.
Bieber had a personal connection to the tragedy, revealing in an emotional message that a member of his team, Thomas Ayad, had been killed at the Bataclan.
"Still thinking about Paris and my friend Thomas that we lost in the tragedy," he wrote. "He was part of the team for years and I wish I would've had more time to thank him."
Bieber has not yet released a statement following Monday's attack, but did tweet out the hashtag PrayforManchester.