Ariana Grande Concert Suicide Bomber Was Rescued by British Royal Navy Three Years Before He Attacked U.K.
The man who killed 22 people at a concert in northern England had returned to the U.K. after he had been rescued by the British Royal Navy from the Libyan civil war.
Salman Abedi was 22 when he detonated his homemade bomb at the Ariana Grande concert at the Manchester Arena on May 22, 2017.
It emerged that when Abedi was 19, he and his younger brother Hashem were among 100 British citizens that the HMS Enterprise had evacuated in 2014 from Tripoli and taken to Malta, where they took a flight back to the U.K., news.com.au reported.
The brothers were understood to have been in Libya on holiday when the civil war that ousted Muammar el-Qaddafi from power erupted, news.com.au reported.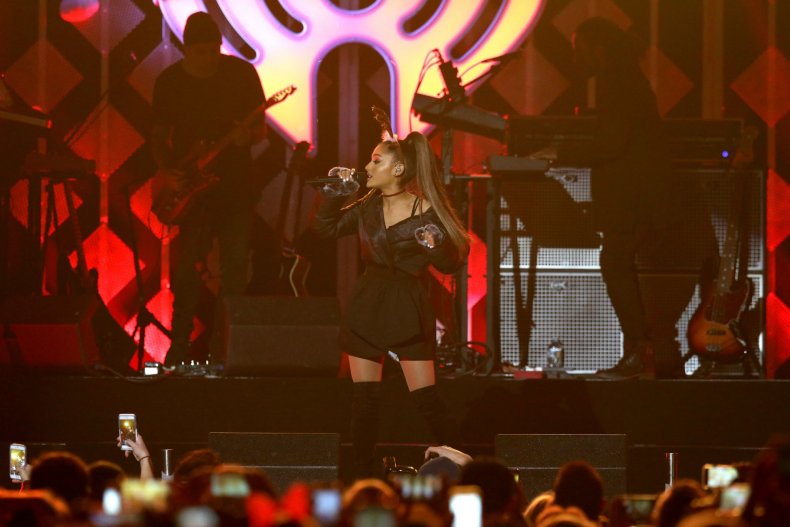 The British government has requested the extradition of Hashem Abedi from Libya, where he is being held in a jail by a militia group, but the request has been denied.
A British Government spokesman said: "During the deteriorating security situation in Libya in 2014, border force officials were deployed to assist with the evacuation of British nationals and their dependents."
Salman Abedi had been on the radar of British security services, but his case was closed a month before his rescue from Libya. A review of the case found that the decision to close his case was sound and based on information available to security services at the time.
Born in Manchester in 1994 to Libyan parents who had fled the Qaddafi regime, he went to Burnage Academy for Boys in Manchester and Salford University in 2014.
A former classmate told the BBC that Abedi had a short temper, and that he was often away.
"I don't know if that was because he was out of the country, or just didn't show up to school, because he did hang around with the wrong crowd and was very, very gullible," the classmate told the BBC in 2017. "You could tell him anything and he would pretty much fall for it."
Abedi spent some years on the same housing estates in south Manchester as a group of young men who radicalized one another, with some fighting for ISIS in Syria and Iraq, Sky News reported.
The news channel said it found documents showing how Abedi associated on the same estates as an ISIS fighter called Raphael Hostey, from Moss Side in the south of the city.