Ariana Grande Defends Pete Davidson After Post About Suicidal Thoughts and BDP
A called off engagement won't stop Ariana Grande from supporting her ex-fiancé, Pete Davidson. The pop songstress defended her former flame after he opened about being subjected to online bullying.
Davidson, 25, shared a written statement about how he intends to keep living despite frequently suffering from suicidal thoughts and borderline personality disorder on Monday via Instagram. The post also addressed how he's been victim to scrutiny from internet trolls. The 25-year-old "Thank U, Next" singer subsequently shared the Saturday Night Live star's post to her Instagram Story. She placed Davidson's comments next to a response of her own.
"I know u already know this, but I feel I need to remind my fans to please be gentler with others," she wrote. "I really don't endorse anything but forgiveness and positivity. I care deeply about Pete and his health. I'm asking you to please be gentler with others, even on the internet."
Grande continued, "I've learned thru [sic] my own mistakes not to be reactive on socials, so I do understand, but you truly don't know what anybody is experiencing ever, regardless of what they choose to display on social media or how they may appear in public. I can promise u that so please let whatever point you're trying to make go. I will always have irrevocable love for him and if you've gotten any other impression from my recent work, you might have missed the point."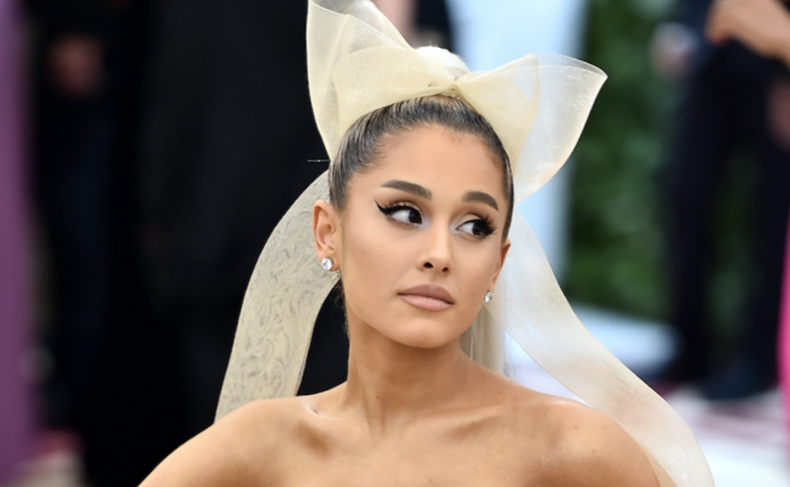 Davidson got candid about his health struggles in a heartbreaking post shared Tuesday. The comedian claimed he's been consistently bullied online over the last nine months. He also suggested people frequently slam him "without any facts or frame of reference."
"I've spoken about BPD and being suicidal publicly only in the hopes that it will help bring awareness and help kids like myself who don't want to be on this earth," he wrote. "I just want you guys to know. No matter how hard the internet or anyone tries to make me kill myself. I won't. I'm upset I even have to say this."
Davidson opened up about "hearing a lot of 'people with BPD can't be in relationships' talk" as relationship rumors between him and Grande swirled in May. He was quick to reject such theorizations by explaining how an individual having a mental illness "does not mean they can't be happy and in a relationship."
"It also doesn't mean that person makes the relationship toxic," Davidson wrote in his Instagram Story. "Everybody is different and there are a lot of treatments for mental illnesses and I have done/am doing all of them."
Before Davidson's statement, Grande rejected a fan's Twitter statement that suggested she broke up with her late ex-boyfriend, Mac Miller, "for another dude." The Nickelodeon alum said it was "absurd" for the internet troll to "minimize female self-respect and self-worth by saying someone should stay in a toxic relationship."