Ariana Grande Deletes Tweet About '7 Rings' Japanese Tattoo Fail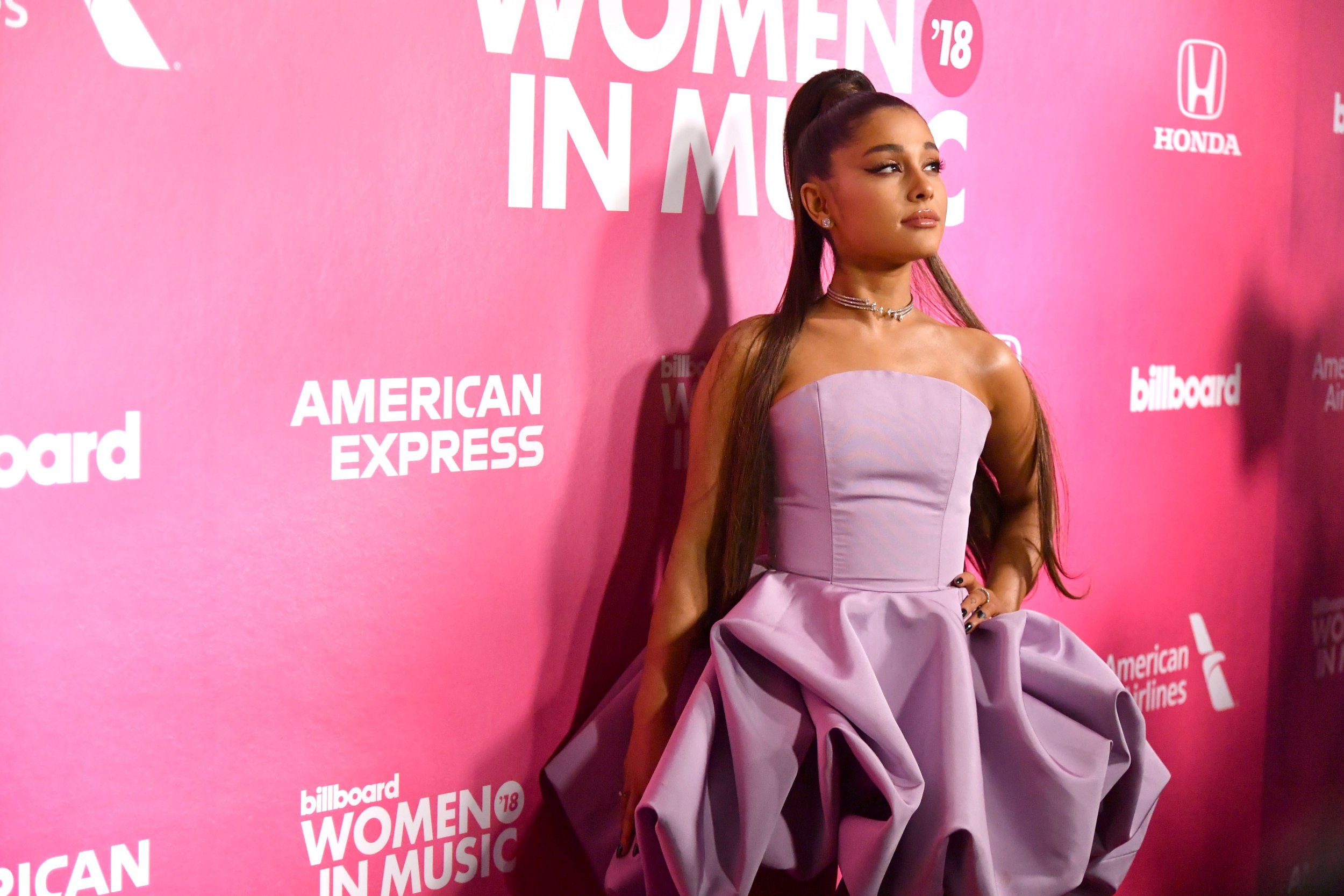 If pop songstress Ariana Grande wants a Japanese tattoo, she's got it. Grande, however, got more than she bargained for Tuesday with her incorrectly translated new ink.
Grande, 25, aimed to honor the success of her Billboard-charting single "7 Rings" with a new tattoo. The tattoo was supposed to read "7 Rings" in Japanese, but she failed to do a proper translation of the term. Her tattoo instead, which reads as "七輪," translates to "shichirin." A shichirin is a small charcoal grill.
Grande's widespread notoriety causes her blunder to go unnoticed by fans, who promptly caught the mistake. The Scream Queens alum subsequently responded to the feedback via Twitter in a now-deleted tweet.
"Indeed, I left out 'つの指,' which should have gone in between," she explained in a pulled tweet, according to E! Online. "It hurt like f*** n still looks tight. I wouldn't have lasted one more symbol lmao. But this spot also peels a ton and won't last so if I miss it enough I'll suffer thru the whole thing next time."
Grande concluded by claiming she's a "huge fan of tiny bbq grills."
A picture of Grande's new tattoo can be found on her official Japanese Twitter account. It was originally shared to her Instagram. The picture showed the "Imagine" singer flashing her left palm, which features the badly translated ink. "Everyone seems to think that this is not my hand, but it really is my hand," the photo's original caption read.
Grande is no stranger to tattoo fails. During her former relationship with ex-fiancé Pete Davidson, the pair got several identical tattoos to honor their love. They inked "reborn" on their thumbs, "H2GKMO" (Honest to God, knock me out) on their hands, a small cloud tattoo to their middle fingers and Davidson's late father's badge number "8418."
The former couple also got multiple non-matching tattoos to honor their relationship. Grande had "Pete" tattooed on her ring finger. Davidson modified his Grande-inspired bunny ear tattoo behind his ear ahead of their split.
The Saturday Night Live alum's tattoo artist Jon Mesa cautioned Davidson about getting ink inspired by his significant others.
"I did a huge coverup [adding a forest of trees]," Mesa told Page Six in June 2018. "After we were done, I told Pete, 'Hey, dude, let's just stop with the girlfriend tats until after [Grande's] your wife.'"
Mesa added, "Relationships come and go, and Pete is a really young man. I think that went in one ear and out the other."