Ariana Grande Breaks Silence Following Grammy Performance Cancellation: 'Now You're Lying about Me'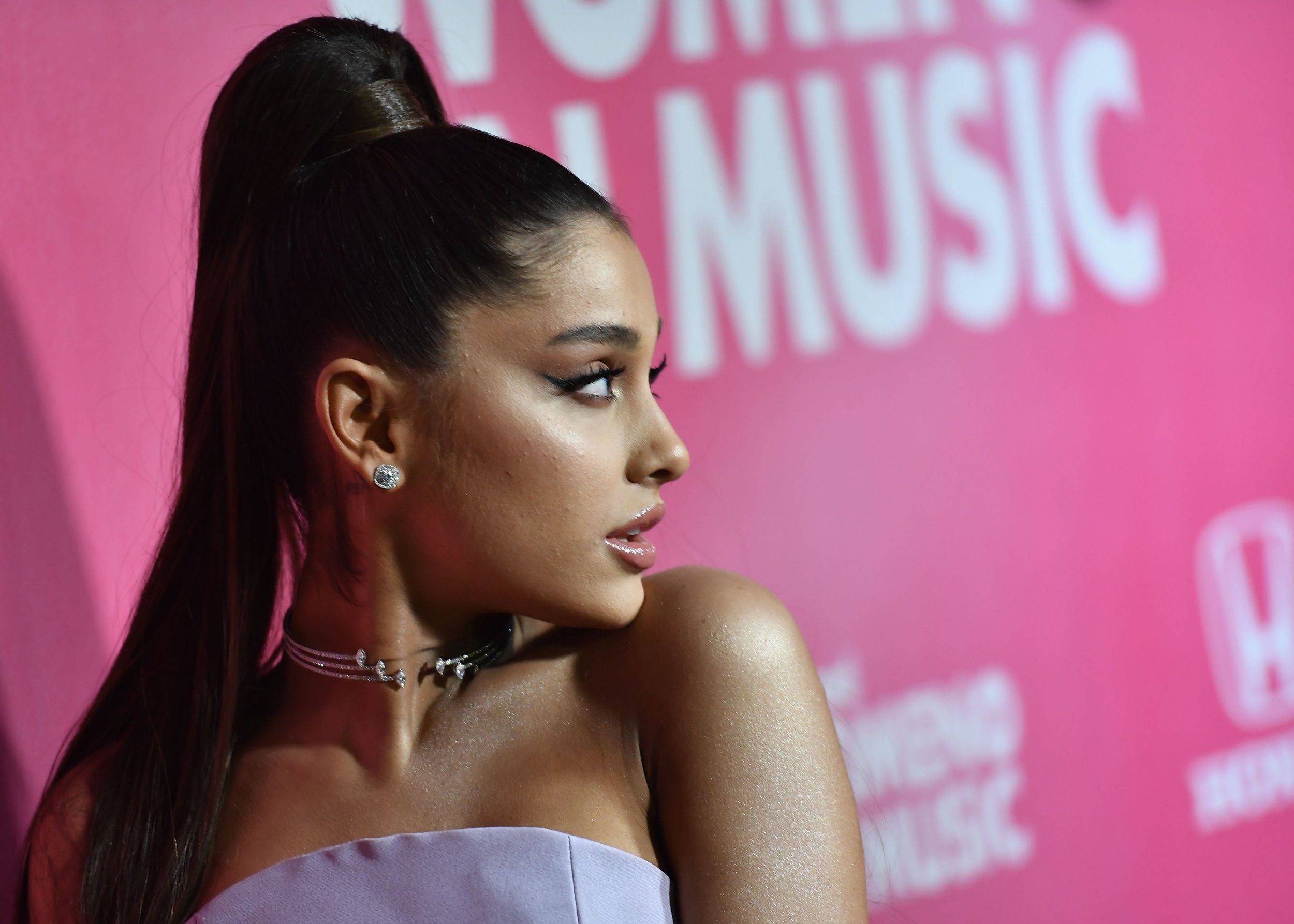 Sweetener singer Ariana Grande broke her silence Thursday following her canceled Grammy performance.
Along with a screenshot from an article stating Grammy producer Ken Ehrlich "felt it was too late for her to pull something together," Grande fired back on Twitter with a series of tweets.
"I've kept my mouth shut but now you're lying about me. I can pull together a performance overnight and you know that Ken," the singer tweeted. "It was when my creativity & self-expression was stifled by you, that I decided not to attend. I hope the show is exactly what you want it to be and more."
"I offered 3 different songs. It's about collaboration. It's about feeling supported. It's about art and honesty. Not politics. Not doing favors or playing games. It's just a game y'all ... and I'm sorry but that's not what music is to me," she added.
Her response comes two days after it was announced Grande would not be attending the award show Sunday due to "disagreements" with producers, according to a Variety report.
The sudden cancellation came after turbulent weeks for the singer. Following the debut of her hit single "7 Rings," Grande was accused of stealing from artists like Princess Nokia and Soulja Boy. The 25-year-old was also slapped with a copyright lawsuit for her "God is a Woman" music video.
A lawsuit was filed against Grande for this video by Las Vegas artist Vladimir Kush and his company Kush Fine Arts Las Vegas in Nevada on January 31. The artist and his company claim Grande copied their image of a woman in a candle flame, according to Billboard. Kush also alleged the image in Grande's video was very similar to paintings he copyrighted in 1999 and 2000.
It has not yet been confirmed how the ceremony will change without Grande being in attendance. She is nominated for two awards–Best Pop Solo Performance ("God Is A Woman") and Best Pop Vocal Album (Sweetener).
The singer was a huge advertising point for Sunday's award show. Despite pop's it-girl not planning to be in attendance, the 61st Grammy Awards have confirmed a long list of A-list performances, including Lady Gaga, Travis Scott and Cardi B.
Following her Twitter storm, Grande always was active on Instagram; however, instead of calling out Hollywood executives, she took the opportunity to promote her upcoming album Thank U, Next.
The short clip Riverdale star Charles Melton, and looks to be hinting at a soon-to-be-released single. The album is set to drop Friday.