Ariana Grande Hints at 'Super Sad Chapter' for 'Thank U, Next' Album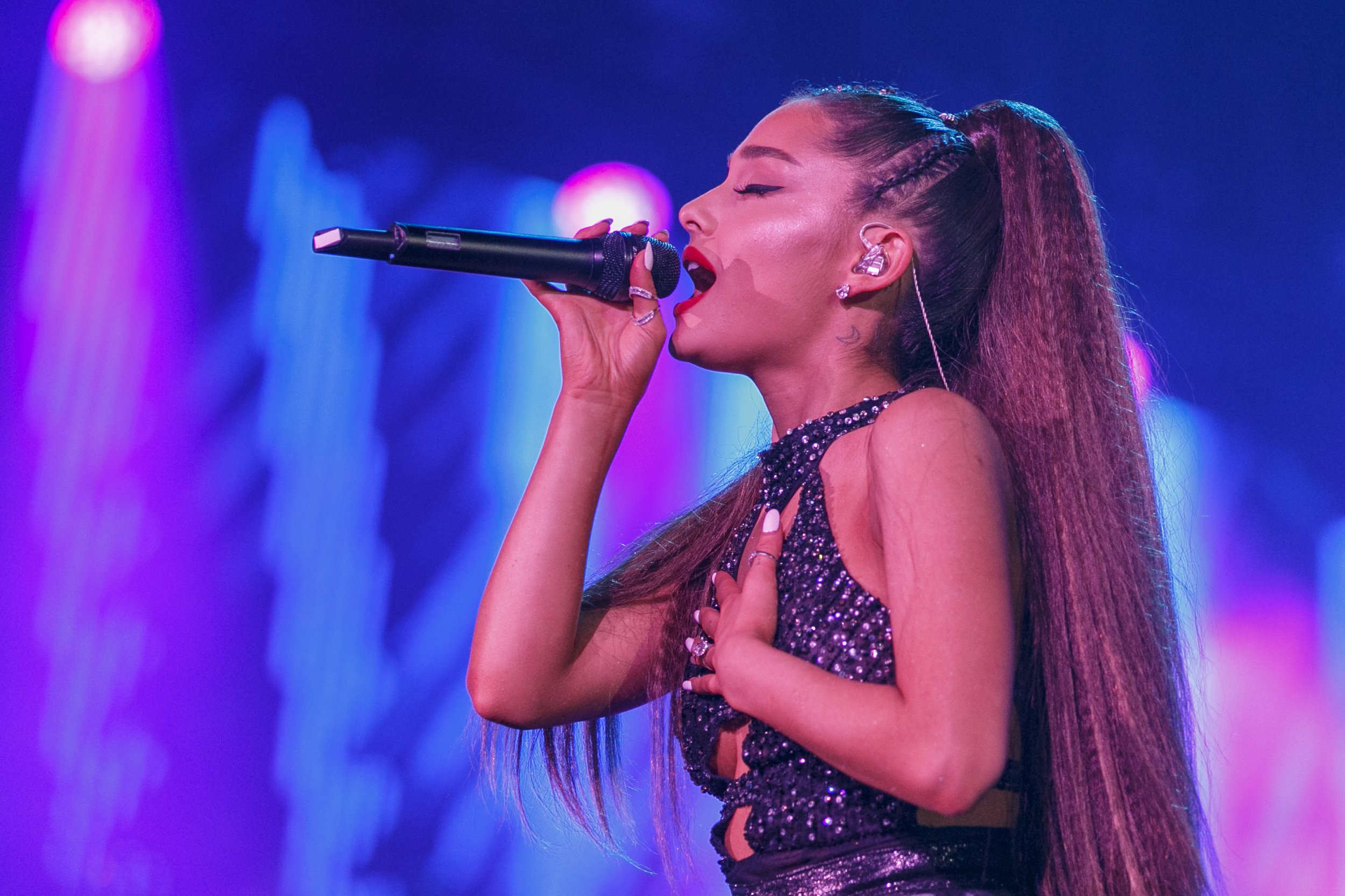 Ariana Grande isn't holding back on her upcoming fifth studio album Thank U, Next. The singing sensation hinted that her anticipated release is slated to feature a "super sad chapter" of her life.
Grande, 25, opened up about what's to come in her musical journey in a profile with Billboard. The story was a part of the publication's "Billboard Woman of the Year," which is an honor pop singer Selena Gomez helmed in 2017. Madonna (2016), Lady Gaga (2014), Taylor Swift (2014 and 2011), Katy Perry (2012) and Beyoncé (2009) have been recognized with the title as well.
In Grande's take, she hinted details about how much harder it is for women in music. She also talked about making more R&B music, which is the kind of music she desires to create—like her debut single "The Way" and "Thank U, Next." However, fans are probably curious to know about the "feminine energy and champagne and music and laughter and crying" that went into the making of Thank U, Next.
"This [album's] not particularly uplifting," she explained to Billboard. "A lot of it sounds really upbeat, but it's actually a super sad chapter."
Billboard's Natalie Weiner described Grande's Thank U, Next as "defiant" and something that's "aesthetically more adventurous than anything she has ever released." Weiner reported that fans can expect to hear "deep, bass-driven bangers with trap beats alternating with airy, sad ballads."
Confirmed tracks on Thank U, Next include "NASA," "Needy" and "Imagine." The Billboard feature previewed "My Favorite Things," which was described as "a party-ready twist" of the song from The Sound of Music. However, Grande gave details about what led to the creation of "7 Rings," which is "one of the more upbeat tunes" on her upcoming album.
"It was a... challenging fall day in New York. Me and my friends went to Tiffany's together, just because we needed some retail therapy," she told Billboard. "You know how when you're waiting at Tiffany's they give you lots of champagne? They got us very tipsy, so we bought seven engagement rings, and when I got back to the studio I gave everybody a friendship ring."
Thank U, Next took roughly a week to pen. She recorded the record in two weeks. While there isn't an official release date for her album, fans can enjoy her newly debuted "Thank U, Next" music video. The video, which had the largest music video debut in YouTube's history, incorporated classic films like Mean Girls and Legally Blonde to create its now-iconic end product.