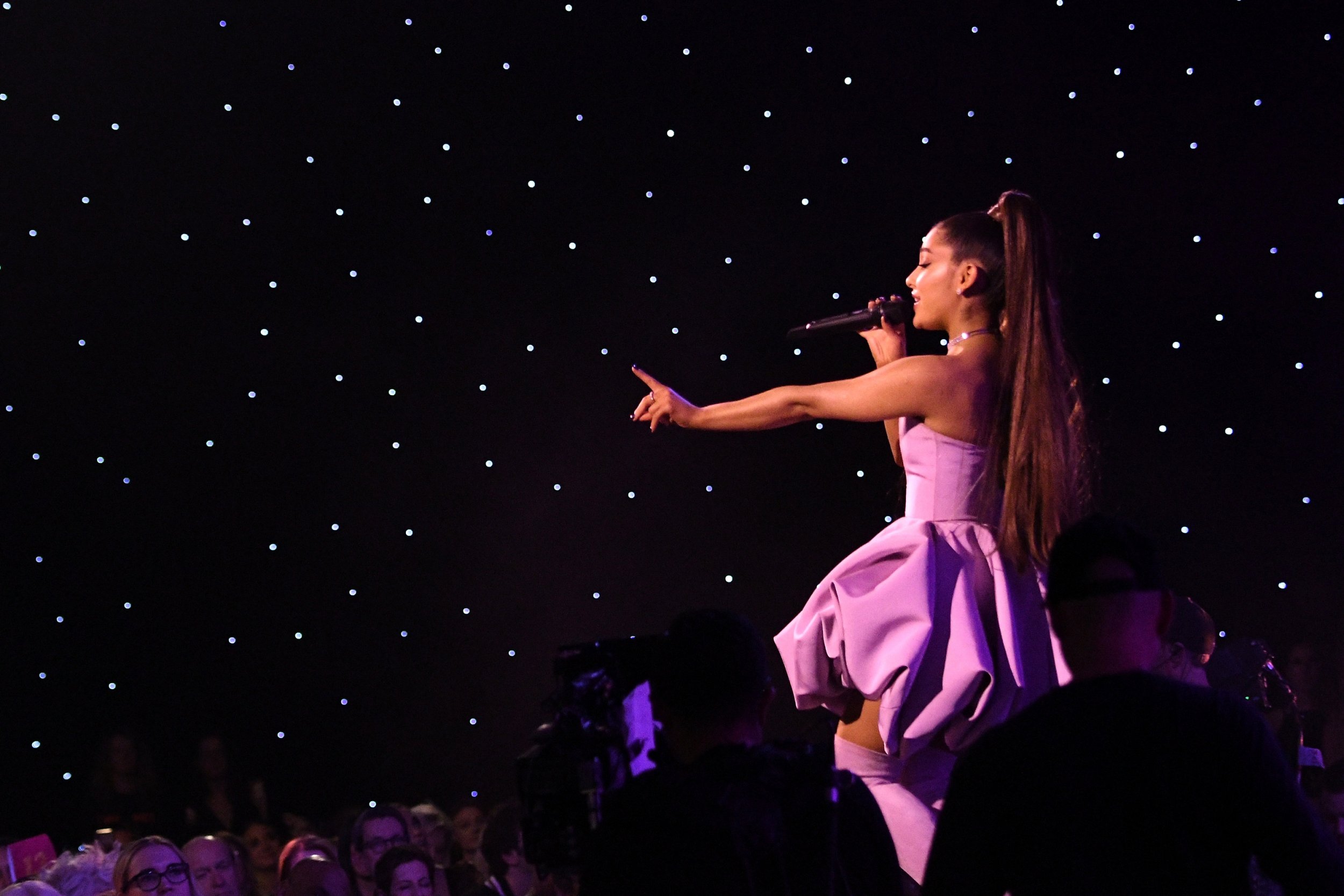 Ariana Grande released her much anticipated album Thank U, Next, on Friday and the internet was already abuzz by the morning about all the new songs she released.
A government agency was even talking about the new album. NASA tweeted at the 25-year-old pop star Friday morning, "Hey @ArianaGrande, we saw 'NASA' trending this morning and thought it was about one of our new discoveries. But we realized that you might need some space," said the tweet from the NASA account. They wrapped up the tweet with a quote from the song, "It's like you're the universe and we're N-A-S-A."
In the months leading up to the album release Grande dropped the song "thank u, next" and "7 rings," both songs got fans excited about the full album where "NASA" is the third song on the album and the only song title with capital letters.
The song starts with an introduction that's also a nod to NASA, "This is one small step for woman, one giant leap for woman-kind." That introduction mirrors what Neil Armstrong said, " That's one small step for man, one giant leap for mankind," during the first moon landing.
The song is about Grande taking time and space to self-discover and be on her own for a night. "Baby, you know time apart is beneficial. It's like I'm the universe and you'll be N-A-S-A," she sings in the pre-chorus. Fans were already tweeting about how much they loved the song Monday. Some were saying they related to the song's message.
Fans were even "obsessed" with the song.
Other people on Twitter were excited to see NASA trending, maybe hoping to see some news about a discovery or plan for exploration, but were disappointed to see the trend was due to a song.
Part of the reason NASA was trending though also had to do with two small satellites that lost contact with the space agency, called the Mini MarCO satellites, or their nicknames, EVE and WALL-E. The satellites would probably not be able to restore contact with NASA again but they had done their job before losing contact. They were meant to test how far the minisatellites, called CubeSats could go, according to NASA.