Ariana Grande, SNL's Pete Davidson call off engagement, break up: Report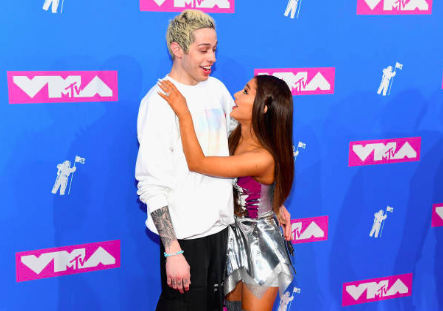 Singer Ariana Grande and comedian Pete Davidson have reportedly called off their engagement and ended their relationship, sources close to both parties confirmed to TMZ on Sunday.
The sources confirmed that the couple broke up this weekend amicably, "with both parties acknowledging that it simply was not the right time for their relationship to take off," according to the report.
Grande and Davidson announced their sudden engagement in May, which took place just weeks after the couple was reported to be "casually dating." According to TMZ, the singer's engagement ring was valued at $100,000.
Grande had recently tweeted that she was going through a rough patch and expressed an interest to stay out of the public spotlight.
Many have also speculated that the tweets were in regards to the singer's former boyfriend, rapper Mac Miller, who passed away at the age of 26 in September.
Miller and Grande dated from August 2016 to May 2018, just prior to her engagement to Davidson. The singer paid tribute to her former boyfriend in a heartfelt Instagram post last month.
Davidson appeared on all three episode of Saturday Night Live this season, which included referencing Grande as his fiancée during sketches.
The former couple was seen together as recently as last week, according to TMZ. The source also confirmed that while the two have ended their relationship, they haven't ruled out the possibility of reconciliation in the future.