Ariana Grande and Pete Davidson's First Kiss Was 'Really Sweet' and 'Really Sexy'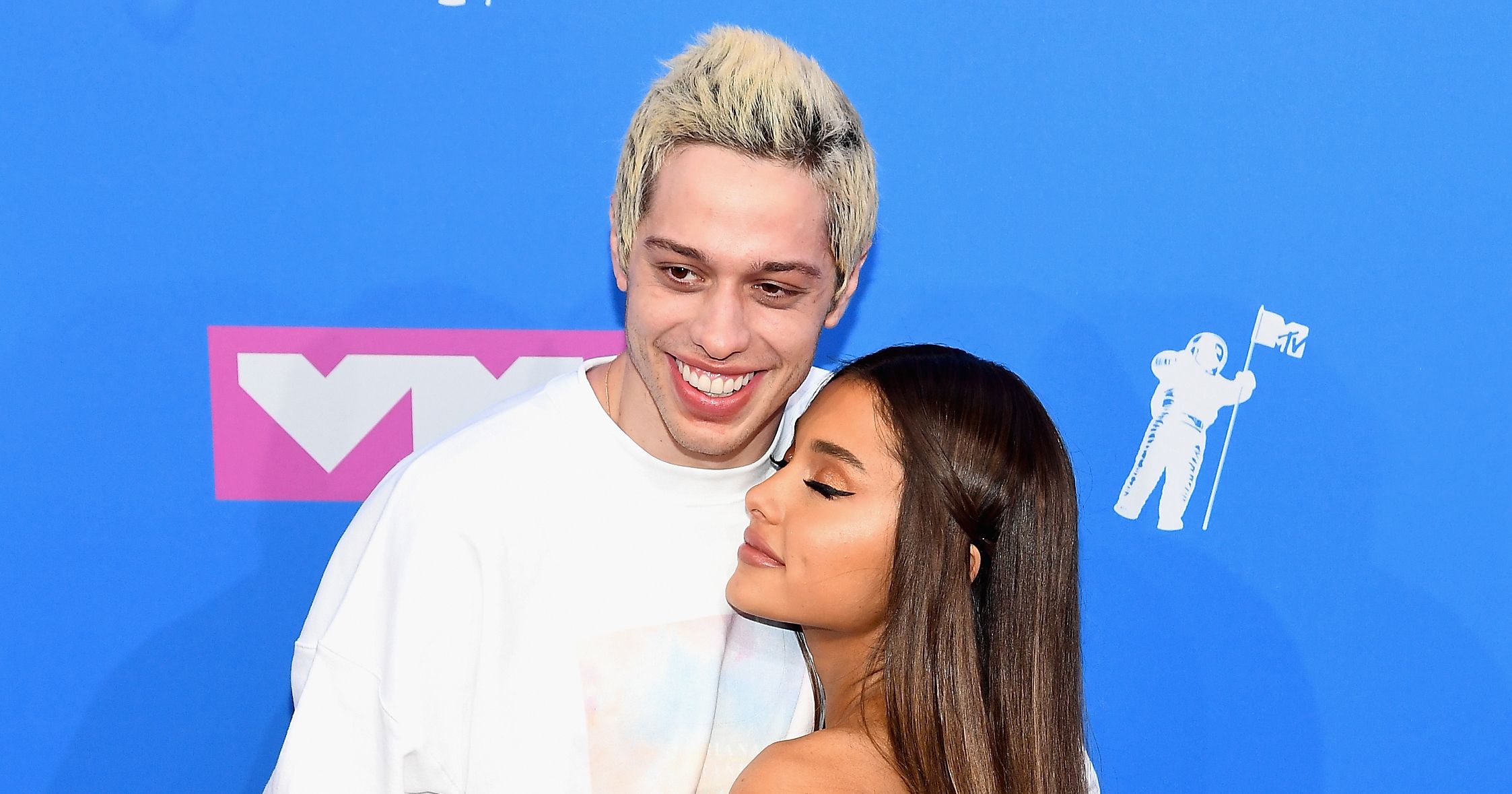 Ariana Grande revealed details of her and fiance Pete Davidson's first kiss on Nicki Minaj's Queen Radio show on Apple Music Beats 1 Thursday.
"It was so sick. It was so dope," Grande recalled. "It was so cute. He asked my permission to kiss me."
Minaj asked if the kiss was "sensual," and Grande said it was "complicated." "It wasn't too naughty of a kiss, but definitely there was so much in there," she explained. "It was really sweet, but it was also really sexy."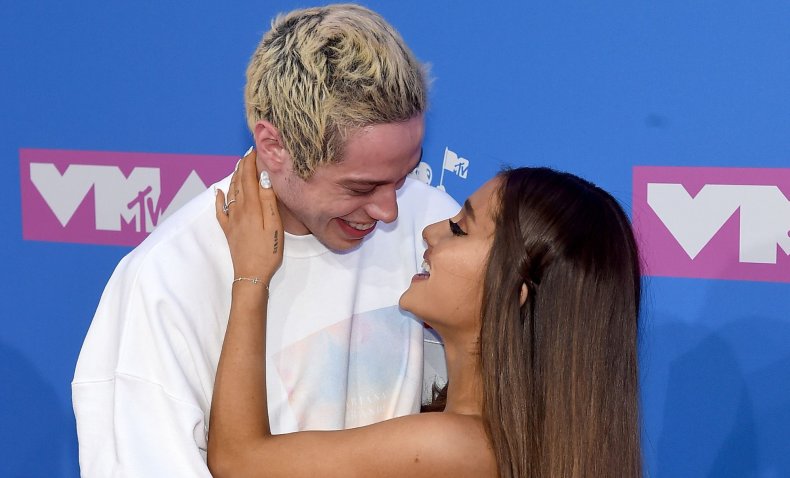 She couldn't pick the best part about her fiance, but she called him her "best friend." "We have a lot of fun," she said on the radio show. "It gets better every day."
Minaj remembered the couple stopping by her studio late one night, and Grande recalled her saying, "You guys are perfect for each other because you're both f***ing crazy." According to the rapper, they have the same sense of humor. "We're the boy and girl version of each other, except he's 17 feet tall and I'm four inches tall," Grande agreed.
Grande's appearance on Queen Radio came two days after Minaj commented on a photo the "God Is a Woman" singer posted of Davidson with only "!" in the caption. "Omg @ the most perfect man on the planet," Minaj wrote. "Wtf does he have a brother btch??!" Grande replied with, "no but i'm the luckiest b**** in the galexy i'll tell u dat."
Grande and Davidson started dating in May, and got engaged in June. Both have spoken about their relationship and each other in numerous interviews since.
Davidson used one of the words Grande did to describe their first kiss—"dope"—when he detailed how he proposed to Variety Tuesday. "I didn't want to do something corny," he said. "We were in bed, hanging, after watching a movie. I was like, 'Will you marry me?'"
They both knew they'd get married after they first met. "I'm marrying him, 100 percent," Grande said to her tour manager after they worked together for her Saturday Night Live appearance in 2016, she told Jimmy Fallon on The Tonight Show on August 16.
"The day I met her, I was like, 'Hey, I'll marry you tomorrow," Davidson told GQ the same day. "She was calling my bluff. I sent her a picture [of engagement rings]. I was like, 'Do you like any of these?'"