"Thank u, next" star Ariana Grande took to Twitter to slam English journalist Piers Morgan after he attacked Little Mix for covering themselves in slurs to make a statement about female empowerment. He also accused Ellen DeGeneres of being a hypocrite. While bashing Little Mix to Grande's mother, Joan, he claimed Ariana Grande doesn't use her sexuality to sell records—but the pop star disagreed.
"Ellen is an incredible & kind human being.. I use my talent AND my sexuality all the time because i choose to. women can be sexual AND talented. naked and dignified. it's OUR choice. & we will keep fighting til people understand. i say this w all due respect but thank u, next," she wrote to Morgan. "keep fighting the fight divas @LittleMix your sisters have your back"
She added to Morgan: "also @piersmorgan, i look forward to the day you realize there are other ways to go about making yourself relevant than to criticize young, beautiful, successful women for everything they do. i think that'll be a beautiful thing for you and your career or what's left of it."
Morgan seemed to like the attention from Grande and tweeted her directly. "Hi Ariana! How lovely to hear from you so soon after your mother. Of course, women can do what they like - but if they/you use nudity to sell records to impressionable young female fans, I'll continue to call them/you out on it. All due respect, but thank YOU. Next," he wrote. "Now now, young lady - my career's doing just fine thanks. For the record, I criticize/praise everyone - male, female, gender-fluid. Indeed, I've written columns praising AND criticizing you, and you deserved both."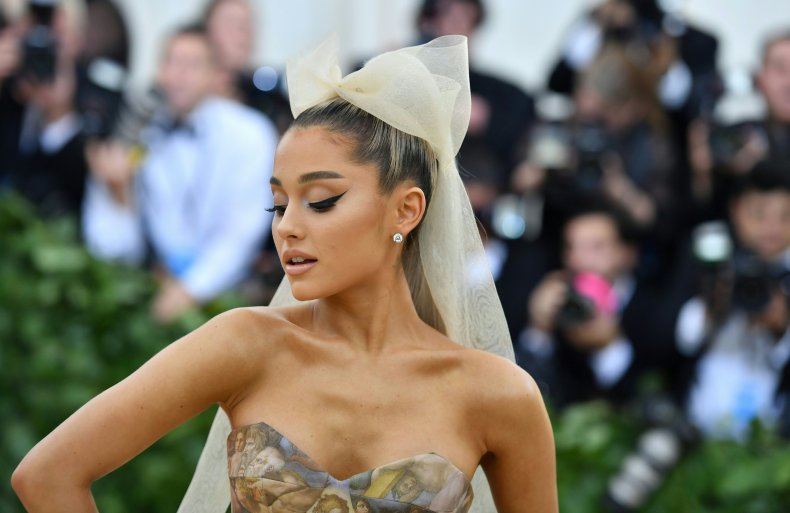 He then invited Grande to appear on Good Morning Britain, writing: "Since I've got your attention @ArianaGrande - want to come on @GMB on Monday to settle this like mano-to-womano? We can bring our mothers too, if you like."
In a separate message, Morgan wondered why it was wrong to criticize women for embracing their sexuality. "Why's it 'misogynistic' to suggest female pop stars with millions of young fans shouldn't use nudity to sell records? Most women I've spoken to you about this agree with me - especially mothers of young girls," he mused.
Grande's original tweet was a response to what her mother, Joan, wrote to Morgan. "Honestly what is wrong with you @piersmorgan? Didn't your mother ever teach you, if you have nothing nice to say, don't say it! You came for @TheEllenShow yesterday which was disgraceful, she is an angel. @LittleMix today, did you ever hear of paying homage? And..well never mind," Joan Grande wrote.
Morgan shot back, "Hi Joan, my mother taught me to speak my mind & never be afraid to express honestly held opinion. Ellen's a hypocrite - and as for Little Mix, I'd just prefer they use their talent to sell records rather than their nudity. As your own daughter does...!"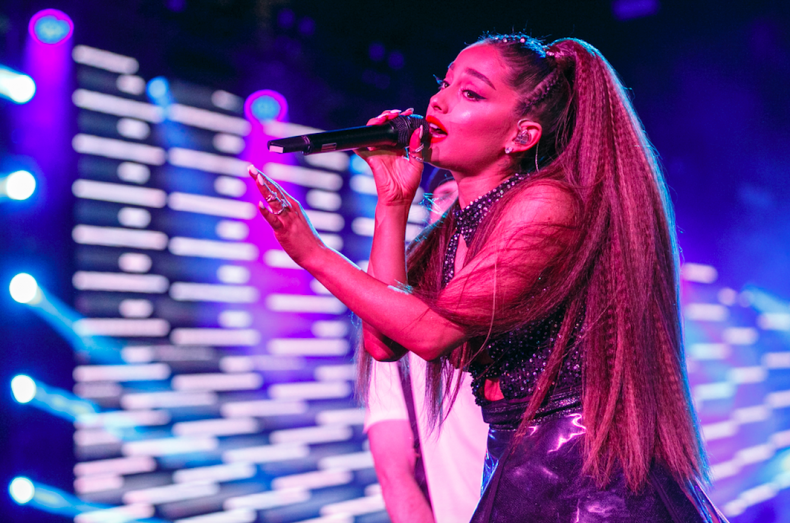 Piers slammed Little Mix on Good Morning Britain Monday, claiming they were using their sexuality to sell records, not make a statement. "What is empowering about this? Get your kit off, airbrush yourself to within an inch of your lives," Piers asked. "What's the point of it? Using nudity to sell their album." He added: "Nonsense. It's using sex, sexuality to sell albums."
Singer Jesy Nelson called Morgan a "silly twat" for his statement, prompting the journalist to demand an apology. "I think you need to make a public apology during your campaign to root out bad language in public discourse," he said. "As part of your campaign to root out bad language, perhaps you can apologize for calling me a twat."
He also accused Little Mix of stealing their idea from Dixie Chicks after they did something similar in 2003 when they appeared on the cover of Entertainment Weekly "Hey @LittleMix - when are you going to admit you stole this idea from @dixiechicks?" he wrote Tuesday.