Man Arrested for Cutting Power Lines Says Ariana Grande Ordered Him to Do It
A Washington State man arrested for cutting power lines and damaging meter boxes claimed he was orders from pop star Ariana Grande.
The 41-year-old man told police in Bellingham that Grande instructed him to snip the wires to prevent Russian KGB agents from poisoning the U.S. with nuclear toxins, the Bellingham Herald reports. The man told deputies he was working for the U.S. government and was preventing the KGB from poisoning Americans with nuclear toxins sent through power lines.
He was arrested on suspicion of first-degree malicious mischief and released on his own recognizance the following day.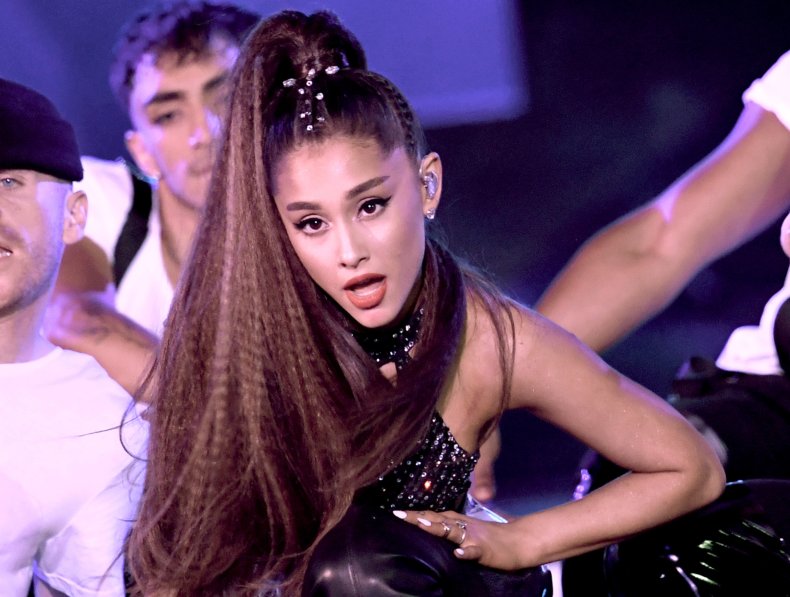 According to Bellingham police, the suspect caused at least $5,000 worth of damage, forcing Puget Sound Energy to repair dangerous exposed power lines. No outages were reported in the area, according to a spokesperson for PSE .
The same man was also arrested on August 12 for after breaking into a shed and scattering several boxes along a road. At the time he claimed the boxes had been stolen by the KGB, and he was returning the property to its rightful owner.
He was charged with second-degree burglary and third-degree theft.
The involvement of Grande in this most recent incident is doubtful, but the KGB did reportedly have plans for American power lines at one time: Former KGB major general Oleg Kalugin told Foreign Policy in 2010 that the agency had an undercover agent whose mission was, in the event of an open conflict between the U.S. and U.S.S.R., to destroy the power grid near Washington D.C. The saboteur was also allegedly tasked with poisoning the water supply near the capital.
Last week's arrest comes at a time when Washington State's mental health infrastructure is at a crossroads: Due to a lack of beds in public facilities, those needing services are often held in emergency rooms and jails, The Seattle Times reports, a practice the state has received court orders to stop. And in 2018, the federal government decertified Western State Hospital, an important provider of mental health services in the area.
After an overhaul of the system passed by the state legislature in May, though Washington State plans to devote more than $100 million toward construction of new psychiatric facilities and repair of existing ones, including Western State.