Ariana Grande Pens Cryptic Instagram Message About Pete Davidson Breakup For the First Time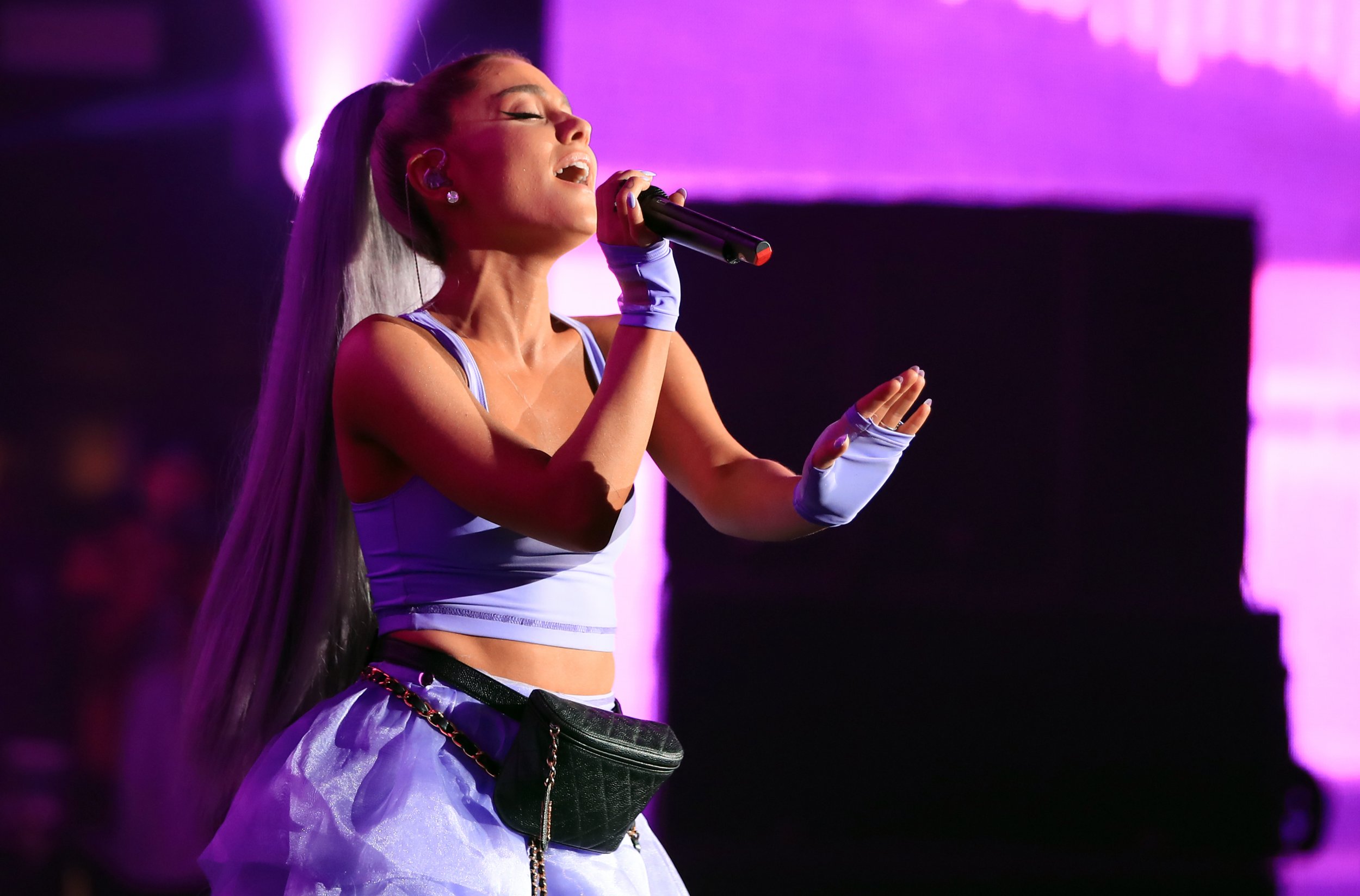 Ariana Grande seemed to confirm her split from Pete Davidson in a text post on her Instagram story Tuesday evening.
"Time to say bye bye again to the internet for just a little bit," she wrote on a black screen. "It's hard not to bump news and stuff that I'm not trying to see right now. It's very sad and we're all trying very hard to keep going. Love you. And thank you for being here always."
Grande posted a series of photos on her Instagram story to inform her fans of her involvement in A Very Wicked Halloween: Celebrating 15 Years on Broadway. The special will feature songs from the musical Wicked along with the Broadway original actors Idina Menzel and Kristin Chenoweth, who originally played Elphaba and Glinda.
On Monday, Grande teased her appearance by posting a script on Instagram, which revealed she'd be singing Elphaba's song "The Wizard And I." She included her excitement for the appearance. "Honored to be included in this celebration of 15 years of my favorite musical of all time. Wouldn't miss it for the whole universe," she wrote.
Despite her confidence in attending the special's taping, Grande let Instagram followers know she almost canceled her involvement. "Can't believe I almost let my anxiety ruin this for me today! Not today Satan," a post on her Instagram story read Tuesday. "Not tomorrow or the next day either not no more you can suck my big green d***. Finna sing my heart out and be a big walking vessel of love bye."
In the photo, Grande sported green lipstick and gold eyeshadow. Grande went on to perform her song in a green dress, TMZ reported Tuesday.
Davidson canceled his first public appearance after his split from Grande, which was a comedy show at Temple University scheduled for Wednesday. He has not issued a statement on his cancellation but will be replaced by Adam Devine, according to TMZ.
News of Grande and Davidson's breakup broke on Sunday. The pair was engaged in June, just weeks after they began dating in May. They shared a $16 million New York apartment and adopted a teacup pig together named Piggy Smallz.
Both Grande and Davidson collected a number of matching tattoos while they were together and some unmatching ones, which were still significant to their relationship.
Grande's ex-boyfriend, rapper Mac Miller, died of an apparent overdose in September. It was rumored his untimely death might have contributed to the end of Grande's engagement, though that has not been confirmed by either party.