After Pete Davidson Deletes Instagram Pictures, Ariana Grande to 'Take a Breather' From Social Media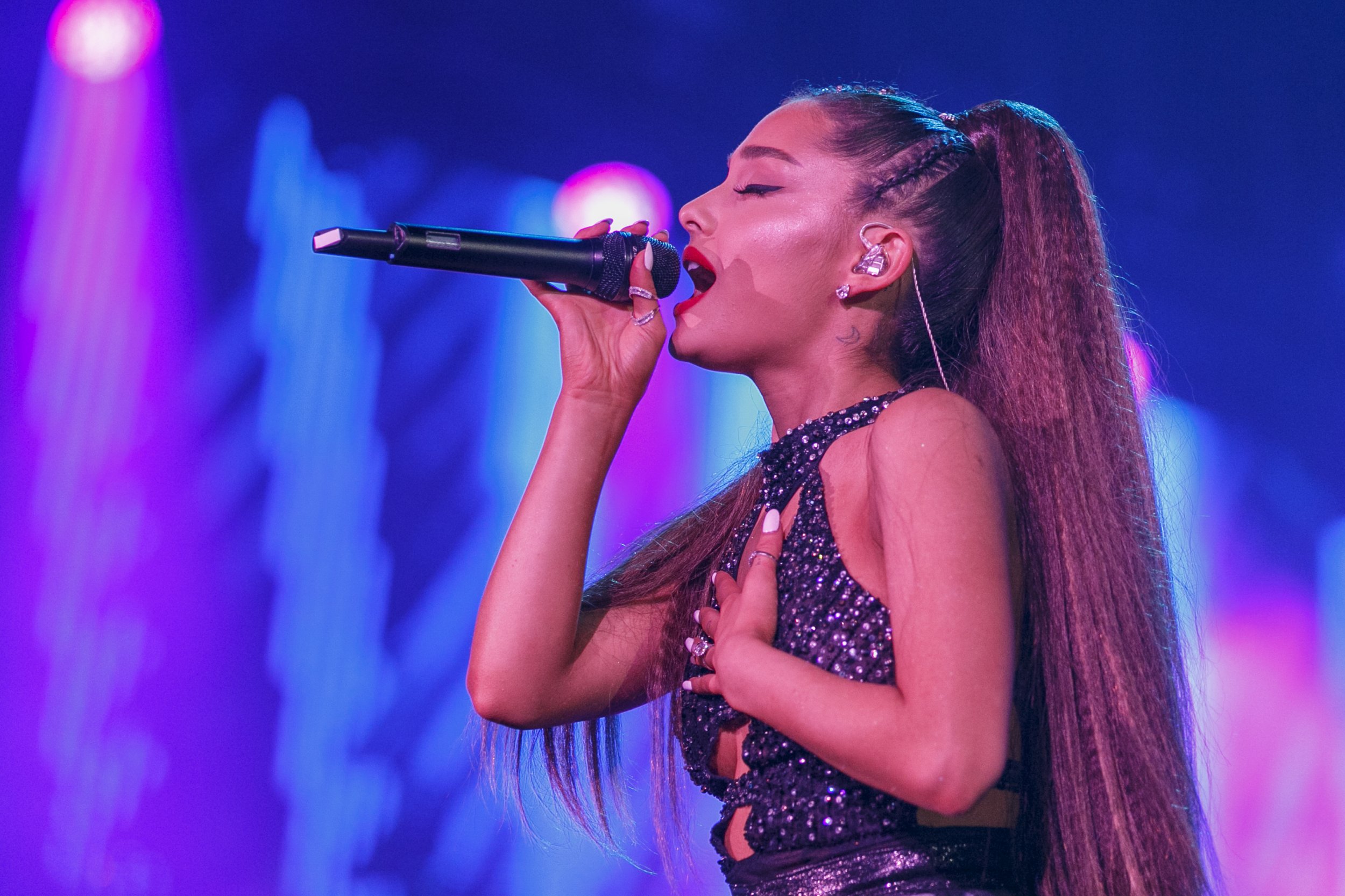 Disney alum Selena Gomez has earned the title of "queen of Instagram" due to her massive following, but pop singer Ariana Grande's Instagram has proven to be just as—if not more— noteworthy on the social platform over the years. That's why fans of Grande will likely be disappointed to hear she plans to take a break from Instagram and Twitter.
Grande announced her departure from social media on Monday after her fiancé, Saturday Night Live star Pete Davidson, abruptly deleted his accounts. After fans noticed she was active on Snapchat again, the "God is a woman" songstress cautioned her more than 56.8 million Twitter followers about her intentions.
"I'm prolly gonna post on [Snapchat] for a little while & take a breather from twitter & ig for a little," Grande, 25, tweeted Monday. "Just sometimes can't help but bump into some negative shit that really can bum u out and it's not worth it honestly. Promised I'd always tell you...Be well & happy."
In the past, Grande often frequented social media to heavily promote her music. One fan noticed that she's veered away from in her latest musical era for Sweetener, saying: "She doesn't promote as much...and I don't mind."
This remark elicited a response from the Nickelodeon alum. She addressed the health implications she formerly suffered from when using social media to promote her work.
"It destroyed my mental health and was horrible for me. I don't remember anything [about] those years of my life and am doing so much better now. Career-wise and health-wise," Grande explained. "Stop coming for me and my team when I've never been better literally in any department."
Davidson voluntarily removed his posts Monday. His decision stemmed from being on the receiving end of trolling fans. Many fans believed something went awry, but the comedian assured his followers there's "nothing cryptic" about his social media profiles being swiped clean.
The Set It Up actor informed fans he wanted to remain inactive on all social media platforms. "The internet is an evil place and it doesn't make me feel good," Davidson, 24, wrote on his Instagram story Monday. "Why should I spend any time on negative energy when real life is f***ing lit?"
Since making their relationship Instagram official, Grande and Davidson have received a lot of heat from social media trolls. The couple has, therefore, defended themselves on multiple occasions. The most troublesome incident stemmed from fans attacking Davidson's borderline personality disorder diagnosis. Several people took to social media to suggest Davidson shouldn't date Grande since he suffers from a mental health disorder.
"Normally I wouldn't comment on something like this cause f*** you. But I been hearing a lot of 'people with BPD can't be in relationships' talk. I just wanna let you know that's not true," Davidson wrote via an Instagram story in May. "Just because someone has a mental illness does not mean they can't be happy and in a relationship. It also doesn't mean that person makes the relationship toxic."
Davidson and Grande aren't the first celebrities to step back from social media. Stranger Things actress Millie Bobby Brown deleted her Twitter account in June upon becoming the victim the victim of cyberbullying. After threatening fans with his departure from Instagram, Justin Bieber temporarily pulled his account in 2016 due to fans attacking his then-girlfriend Sofia Richie.