Ariana Grande 'Thank U, Next': Album Release Date, Tracklist and Everything We Know so Far
Ariana Grande's upcoming album, Thank U, Next, out Friday, is one of the most anticipated albums of the year because it was born out of a place of well-publicized heartbreak. Grande announced she'd be working heavily on new music following her split with then-fiance Pete Davidson and the death of her ex-boyfriend, Mac Miller. While Grande has not made too many details about the album public, Grande has clued her fans into some of the moments that will appear on the tracklist. Here's what we know.
It will focus on self rather than heartbreak
Though Grande has been through her share of trying times recently, she seems to have approached Thank U, Next with clarity, closure and a sense of self-worth. There may be an ode or two to her exes—we've already heard the slow jam "Imagine," which some fans think is about Miller—but a lot of the content can be expected to feel like a letter to oneself in times of triumph over pain.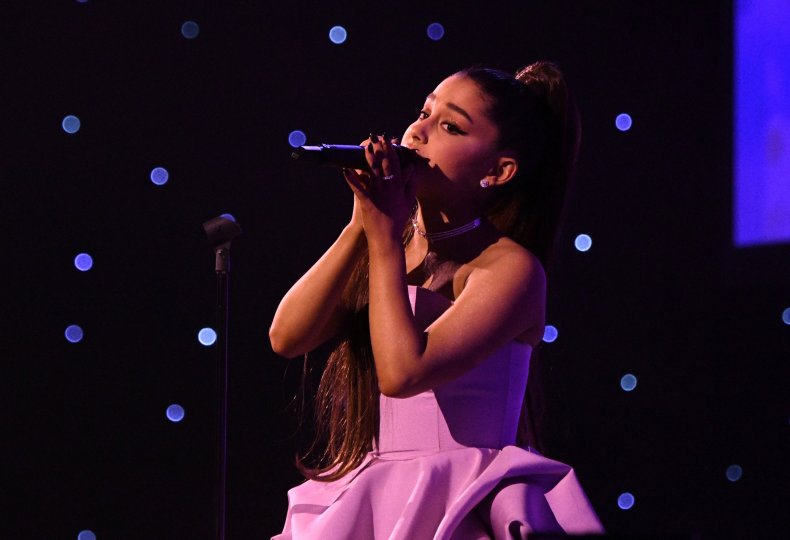 Grande didn't expect to write another album so quickly
Grande had already planned the Sweetener tour after her latest album debuted in August 2018. The album was a full, lengthy collection of modern pop songs, which solidified Grande's advancements in the genre. She seemed to plan on a typical album release and tour structure, but has now shared her Sweetener tour will encompass both the Sweetener and Thank U, Next eras.
The Tracklist
Thank U, Next has 12 songs. They are as follows, according to a post by Grande.
1. "Imagine"
2. "Needy"
3. "NASA"
4. "Bloodline"
5. "Fake Smile"
6. "Bad Idea"
7. "Make Up"
8. "Ghostin"
9. "In My Head"
10. "7 Rings"
11. "Thank U, Next"
12. "Break Up With Your Girlfriend, I'm Bored"
The Singles
Grande has already released three singles for the album, title track "Thank U, Next," "Imagine" and "7 Rings." Each has met with a warm reception and praise from fans. Grande has also released music videos for "Thank U, Next" and "7 Rings." The "Thank U, Next" video was a love letter to four classic 2000s teen movies: Mean Girls, 13 Going On 30, Bring It On and Legally Blonde. The "7 Rings" video was inspired by the Tiffany rings Grande bought her best friends and the idea of "retail therapy," and shows a house party with all of her closest girls. From each of the tracks already released, Grande seems to have stayed true to her advancements on Sweeetner, which have propelled her into a superstar pop artist rather than a classically-inspired musician.