Ariana Grande Says Therapy Saved Her Life 'So Many Times' After Pete Davidson Breakup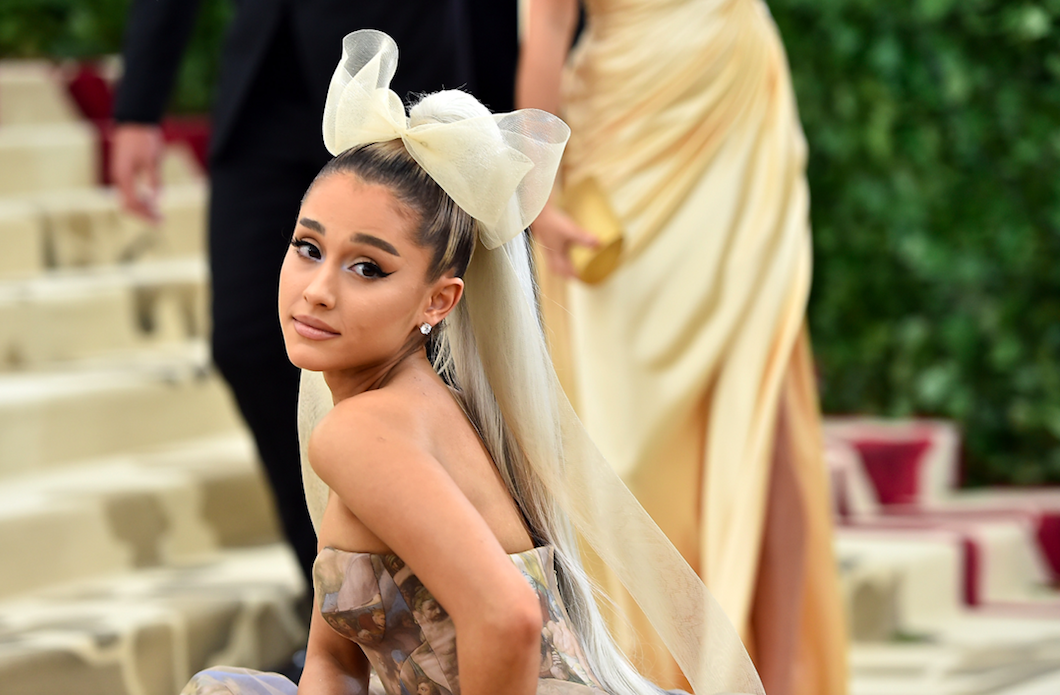 "Thank u, next" pop singer Ariana Grande is speaking out about the benefits of therapy. When a fan jokingly asked about who the singer's therapist was, and if she or he were accepting new clients, Grande laughed but also got serious about seeking help.
"who is ariana's therapist and are they accepting new clients," Twitter user @hellakrya wrote Sunday.
Grande, 25, answered the following day. "lmaoaoo this is funny as f*** but in all honesty therapy has saved my life so many times. if you're afraid to ask for help, don't be. u don't have to be in constant pain & u can process trauma. i've got a lot of work to do but it's a start to even be aware that it's possible," she tweeted Monday.
The star previously revealed she suffered from post-traumatic stress disorder after the Manchester Arena terrorist attack on May 22, 2017, which killed 22 people and injured more than 800. She now has a bee tattoo in memory of the fans who lost their lives. The bee is a symbol of Manchester.
"Thinking of you all today and every day," she tweeted on May 24, two days after the one-year anniversary of the suicide bombing. "I love you with all of me and am sending you all of the light and warmth I have to offer on this challenging day."
She previously condemned a joke made by her ex-boyfriend, Pete Davidson. "this has been v tough & conflicting on my heart. he uses comedy to help ppl feel better ab how f-ed up things in this world are," she wrote July 5 after the old comment resurfaced. "we all deal w trauma differently. I of course didn't find it funny. it was months ago & his intention wasn't/ is never malicious but it was unfortunate"
Grande released a new single, "thank u, next" on Saturday after her split from the SNL comedian. In the track, she references moving on from the man she once thought would be her husband.