Ariana Grande Returning to Manchester, With Justin Bieber, Coldplay, Others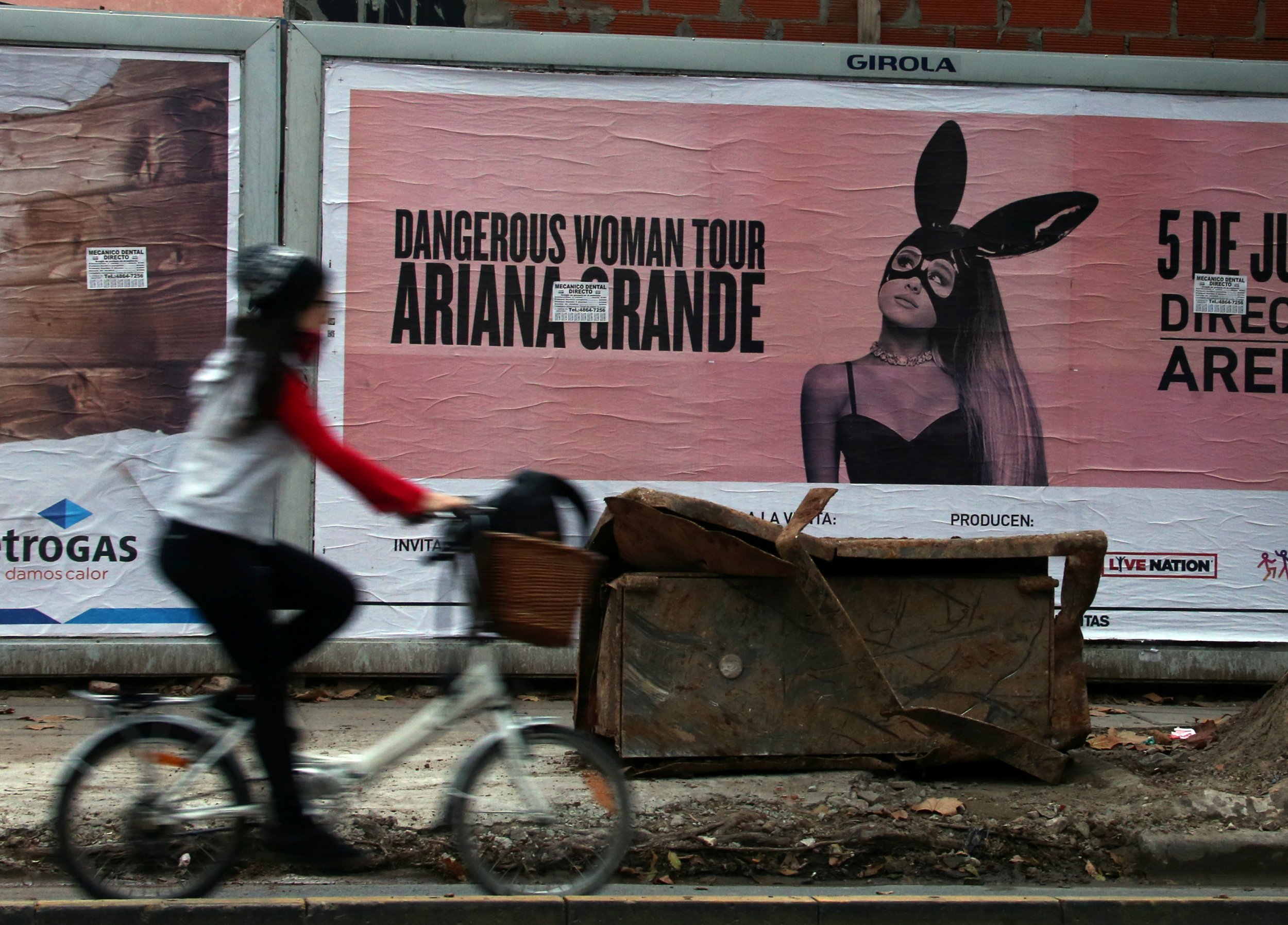 The pop singer and actress Ariana Grande will return to Manchester, England, for a benefit concert on Sunday, less than two weeks after an explosion killed 22 people following one of her shows. Coldplay, Justin Bieber, Katy Perry, Miley Cyrus, Pharrell and others will also perform.
Sunday's event will take place at Emirates Old Trafford, an events facility in Manchester. The space can hold 50,000 people, more than twice as many as the Manchester Arena, where Grande's previous concert took place. All net proceeds will go to the We Love Manchester Emergency Fund, which the Manchester City Council and British Red Cross are managing. The fund has so far raised more than $2 million.
Related: Read Ariana Grande's new statement on Manchester attack
Grande had announced on May 26 that she was planning to return to Manchester for a benefit concert. "I will think of them with everything I do for the rest of my life," she wrote in a statement, referring to the victims of the attack and others whom the attack affected.
The event on Sunday is free of charge for those who attended her previous Manchester concert. People who did not attend that show can purchase tickets. Take That, a local musical group whose Manchester Arena concerts were moved following the attack, will also perform, as will Usher and Niall Horan of One Direction.
Authorities have said they are treating the May 22 attack as a terrorist incident. Greater Manchester Police identified the main suspect as Salman Abedi, and said he died in the explosion. As of Monday, police had arrested 16 people in connection with the investigation, and searches were ongoing. The police released two of those people without charges.
Grande's return to Manchester is happening quickly. Following the Paris attacks in November 2015, the band that was interrupted by assailants at the Bataclan concert hall, Eagles of Death Metal, returned to Paris to perform with U2 less than a month later. The American band went to Paris to host its own concert in February 2016. As with the Manchester benefit concert, survivors of the Bataclan attack could claim free tickets to that show. Lydia Vassallo, who survived the November 2015 attack, told Newsweek at the time that she planned to attend the concert with other survivors. "We want to do it for us, but we are also going for all those who left this world too fast that night," she said.
Grande's concert on Sunday will be her first since the night of the attack. She is scheduled to perform in France, Portugal, Spain, Italy and Brazil later in June. "The only thing we can do now is choose how we let this affect us and how we live our lives from here on out," she said in her May 26 statement. "I don't want to go the rest of the year without being able to see and hold and uplift my fans, the same way they continue to uplift me."