Ariana Grande's Mom Joan Calls Whoever Bailed Out George Floyd's Killer For 1 Million Dollars 'Absolutely Disgusting'
Ariana Grande's mom Joan was shocked to find out about Derek Chauvin's release. On Wednesday, the cop charged with murdering George Floyd on May 25 was freed from prison on a $1 million dollar bond.
"Absolutely disgusting!! Who put up a million dollars? I want to know..." Grande tweeted Wednesday afternoon, sharing a link to the Associated Press news story announcing Chauvin's release.
Associated Times reported that court documents showed Chauvin posted bail and was released from Hennepin County jail in Minneapolis shortly before 11:30 a.m. on Wednesday.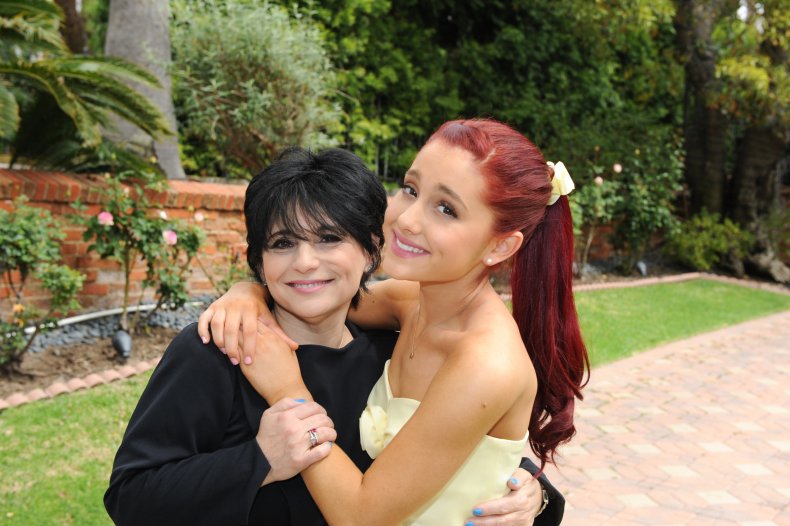 Chauvin had the choice of posting bail for $1.25 million without conditions, or $1 million with conditions.
Since he was released with the latter, the conditions of his release are: "he must attend all court appearances, cannot have any direct or indirect contact — including social media — with any members of Floyd's family, cannot work in law enforcement or security, and must not possess any firearms ammunition," Associated Press notes.
It remains unclear who posted bail for Chauvin, along with where he got the money to pay his bond.
On May 25, Chauvin pressed his knee against Floyd's neck for over eight minutes, ultimately killing him. Floyd was handcuffed, and kept saying he couldn't breathe, but Chauvin did not stop.
He and the other three officers involved in Floy's murder, Tou Thao, Thomas Lane and J. Alexander Kueng, were fired the following day.
Thao, Lane and Keung are free pending trial, which is scheduled for March 2021. Chauvin is charged with second-degree murder, third-degree murder and manslaughter. Lane, Keung and Thao are charged with aiding and abetting both second-degree murder and manslaughter.
Floyd's death sparked cultural conversations about racial inequality and police brutality, and Grande's daughter Ariana has been vocal about the Black Lives Matter movement.
The thank u, next hitmaker took to the streets of Los Angeles in May, peacefully protesting. "Hours and miles of peaceful protesting yesterday that got little to no coverage. all throughout beverly hills and west hollywood we chanted, people beeped and cheered along. we were passionate, we were loud, we were loving. cover this too please," she tweeted on May 31, asking the media to cover the demonstrations.
"Please keep signing these petitions, making donations, having conversations w family and friends about it, reading and sharing links and resources," the poster continued. "gentle reminder that this doesn't end today or tomorrow or after you post about it once."