Arizona Abortion Law Blocked by Judge Just Before Taking Effect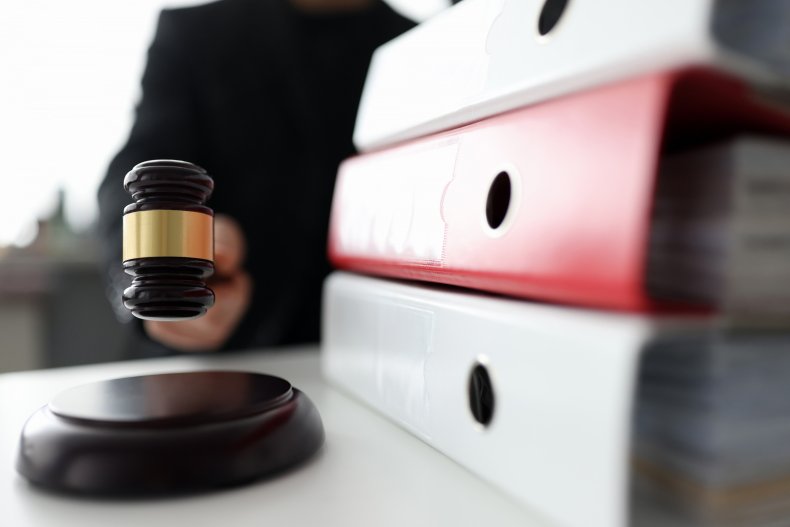 An Arizona anti-abortion law was temporarily blocked by a federal judge only hours before it was set to go into effect.
Judge Douglas Rayes blocked a critical component of the new law on Tuesday night. Rayes ruled against a provision of the statute that would have allowed the state to bring felony charges against doctors who perform abortions based on a vaguely-defined "genetic abnormality." The judge also blasted the law for attempting to force women to give birth, despite the state claiming it only encourages the choice of childbirth.
"The mechanism Arizona has chosen is not designed to encourage women to choose childbirth," Rayes wrote in the 30-page decision. "It is designed to thwart them from making any other choice... Arizona may not further its interest by erecting a substantial obstacle in the paths of women who have chosen to terminate their pre-viability pregnancies, which is what Arizona has done here."
Republican Arizona Attorney General Mark Brnovich and a host of other state officials were sued over the law by two doctors and multiple organizations in favor of abortion rights. The plaintiffs were represented by lawyers from the American Civil Liberties Union (ACLU) and the Center for Reproductive Rights (CFRR).
"People should not be interrogated about their reason for seeking an abortion. There are no right or wrong reasons," CFRR Senior Counsel Emily Nestler said in a statement. "We're incredibly relieved that this 'reason ban' will be blocked while this case continues. This is just one of the more than 90 abortion restrictions passed at the state level this year, including Texas' abortion ban, which is currently wreaking havoc."
"This ruling is a victory for Arizonans and their ability to communicate with their physicians and access abortion care if they need it," added Ruth Harlow, senior staff attorney at the ACLU Reproductive Freedom Project. "Politicians shouldn't have the power to approve or reject our personal medical decisions and charge physicians with felonies for serving their patient."
Other parts of the law were upheld by the judge, notably including a provision that states "an unborn child at every stage of development [has] all rights, privileges and immunities available to other persons, citizens and residents of the state." Abortion opponents expressed confidence that the entire statute would eventually be upheld in court.
"While the ruling puts that portion on hold, the judge did allow the other challenged provision to stand," said Cathi Herrod, president of Center for Arizona Policy, a conservative group that sponsored the legislation. "Beginning tomorrow, all Arizona laws will be interpreted to value all human life, at any stage of life."
"We remain confident the law will be upheld and ruled enforceable in its entirety," continued Herrod. "It's a shame the abortion industry is standing in the way of protecting the most vulnerable from discrimination and life itself."
The legislation passed earlier this year along partisan lines in the Republican-controlled Arizona state legislature and was signed into law by Republican Governor Doug Ducey in April.
Newsweek reached out to Ducey's office for comment.