KKK Costumes in Arizona School Play Outrage Parents: 'There Is No Justification'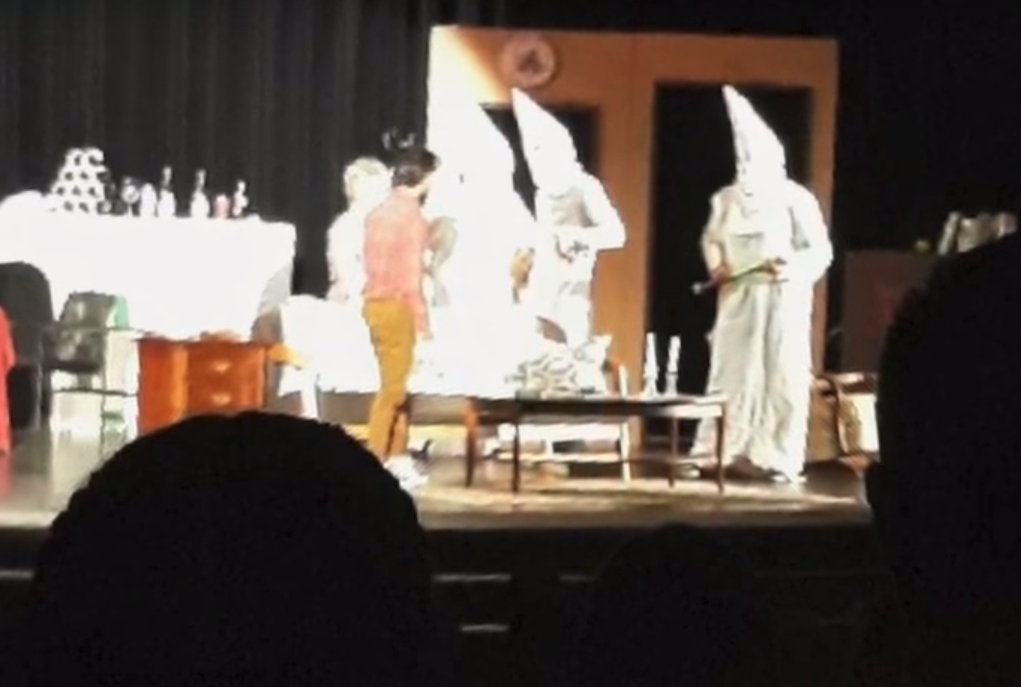 An Arizona high school play in which students dressed up as members of the Ku Klux Klan extremist organization has sparked outrage among parents.
ABC15 Arizona reported Monday that an adaptation of 'The Foreigner' on December 7 by the ASU Preparatory Academy's drama department shocked some students in the crowd after three classmates walked through the middle of the assembly dressed in full hooded garb.
Read more: Oklahoma teen admits killing sleeping father after fight, police say
"The KKK walked into my kid's school on Friday and I didn't get to stop it," one angry parent told the news outlet this week. "There's no justification for it." the disgusted parent said.
He added: "We can talk about racial prejudice, we can talk about the insensitivity, but to have our children put on the robes and assume the characters, it's wrong."
The play contains one scene close to the end when the characters must defend themselves against a Klan mob. Authored by Larry Shue, it mixes comedy with serious overtones.
"[Shue] specifies that the villains not be portrayed as 'comedy villains,'" production notes published by education website ToughtCo.com reported. "They are members of the Klan and must be truly cunning, obsessive, and dangerous. While it is true the play is a comedy, Larry Shue is insistent that, at first, the audience must recoil before they can find the humor."
A spokesperson for ASU Preparatory Academy apologized in a statement to ABC 15. It read: "Last Friday, high school students in a drama class at ASU Preparatory Academy in downtown Phoenix staged a production of noted American playwright Larry Shue's 'The Foreigner.'
"The presentation of the play was done during the capstone period of the school day. Students in the class read several plays early in the fall and chose to perform 'The Foreigner.'"
The school's statement continued: "The play portrays an image of members of Klansmen in a brief scene toward the end in which they are made fun of and driven away.
"We apologize if anyone was caught by surprise with the appearance of these characters. We are confident that a fair reading of the text of the play, and a fair interpretation of the intentions of students who performed it, reveals no endorsement of bigotry."
Earlier this month, Dover High School in New Hampshire was criticized after two students were recorded singing a song with racist lyrics to the tune of Christmas song Jingle Bells.
They had been asked to create a jingle about the Reconstruction period of history in America. Their version shocked viewers by including the lyrics: ''KKK, KKK, let's kill all the blacks.'"
District administrators later said officials were "deeply concerned that an event such as this could occur."