Arizona Audit Results Reveal Donald Trump Lost to Joe Biden by Even Bigger Margin
A hand recount of Maricopa County's 2020 presidential election vote has reiterated official results that showed Joe Biden won, an election audit draft report has said.
Auditors in Arizona found that the county's election had not been stolen from Donald Trump, as some of his supporters had claimed, and that the former president had lost by more votes than earlier official results declared.
The hand count found Trump won 45,469 fewer votes than Biden, whereas earlier county results showed he lost by 45,109—a relatively small discrepancy of 360.
It also gave Biden an extra 99 votes—up from 1,040,774 to 1,040,873.
Overall, the draft report shows there was less than a 1,000-vote difference between the county's certified ballot count and the hand count.
The report compiled by Cyber Ninjas, the Arizona Senate's lead contractor, and other subcontractors was obtained and reviewed by The Arizona Republic.
Audit spokesman Randy Pullen told KJZZ Phoenix. "It's not the final report, but it's close."
The 110-page report titled "Maricopa County Forensic Audit" recommends changes to state elections law and suggestions on how the county could better keep voter information updated, how it handles ballots and maintains voting machine security.
Responding to news reports on Friday, Trump said he had heard the findings were "far different than that being reported by the Fake News Media," and that it had "uncovered significant and undeniable evidence of FRAUD!"
"Huge findings in Arizona! However, the Fake News Media is already trying to 'call it' again for Biden before actually looking at the facts—just like they did in November!" Trump said in a statement.
The probe into Maricopa's 2020 election results has been controversial and has rumbled on for months longer than originally expected.
Trump and his supporters, who have repeated baseless claims of widespread election fraud, previously hailed it a "forensic" truth finding mission, but critics have questioned its independence and suggested "fraudit" would be a more appropriate label.
Florida-based company Cyber Ninjas, which had no prior experience of auditing election results, were paid millions of dollars to carry out the audit by nonprofits set up Trump's allies and those in the "Stop the Steal" movement.
Cyber Ninjas' CEO, Doug Logan, who has previously echoed some of Trump's conspiracy theories, has always maintained that any payments to the company would not influence its work.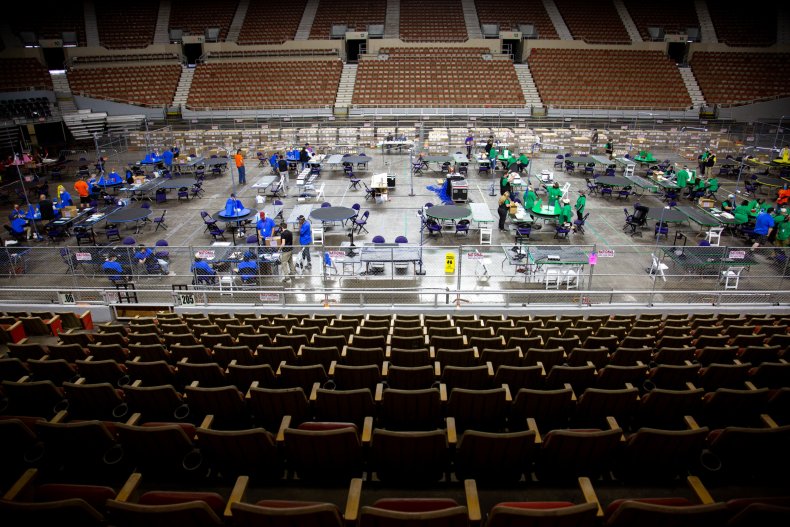 Maricopa County board of supervisors is controlled by Republicans and its top elections official is also a Republican.
Board chairman Jack Sellers said in a statement that the audit had shown that "the tabulation equipment counted the ballots as they were designed to do, and the results reflected the will of the voters. That should be the end of the story.
"You don't have to dig deep into the draft copy of the Arizona Senate/Cyber Ninja audit report to confirm what I already knew—the candidates certified by the Maricopa County Board of Supervisors, Governor, Secretary of State and Attorney General—did, in fact, win."
The final report is set to be given to state senators at about 1 p.m. ET on Friday.
Trump's representatives have been contacted for comment.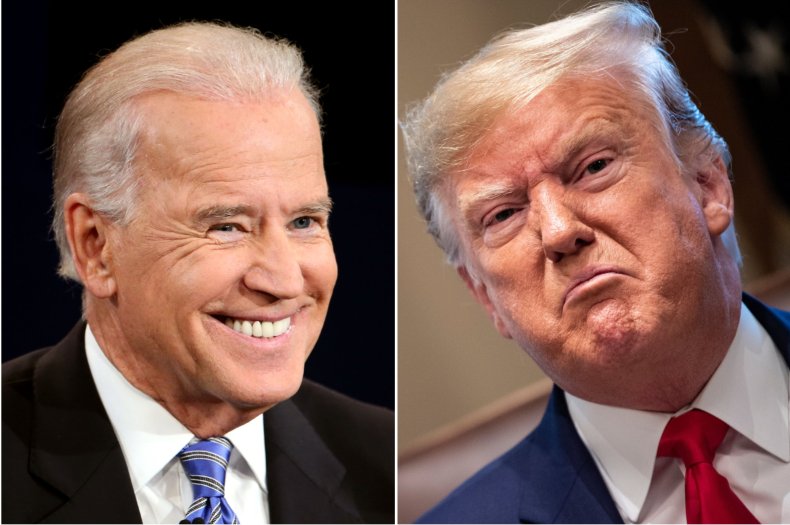 Update 09/24/21, 11:54 a.m. ET: This article has been updated with comments from former President Donald Trump.