Arizona Bill Would Make Teachers Reveal to Parents if Kids Came Out as LGBTQ
Arizona Republicans have voted for a bill that would discipline teachers who withhold information about students—including the disclosure of LGBTQ youth.
The legislation, House Bill 2161, would revoke certifications of teachers that don't tell parents everything about a student's health. The bill specifically bars withholding information that is "relevant to the physical, emotional or mental health of the parent's child," specifically mentioning the "purported gender identity," of the student or a student's request to transition if the identity "is incongruous with the student's biological sex."
The bill would also allow parents to sue school districts if they discover information about the child was not reported.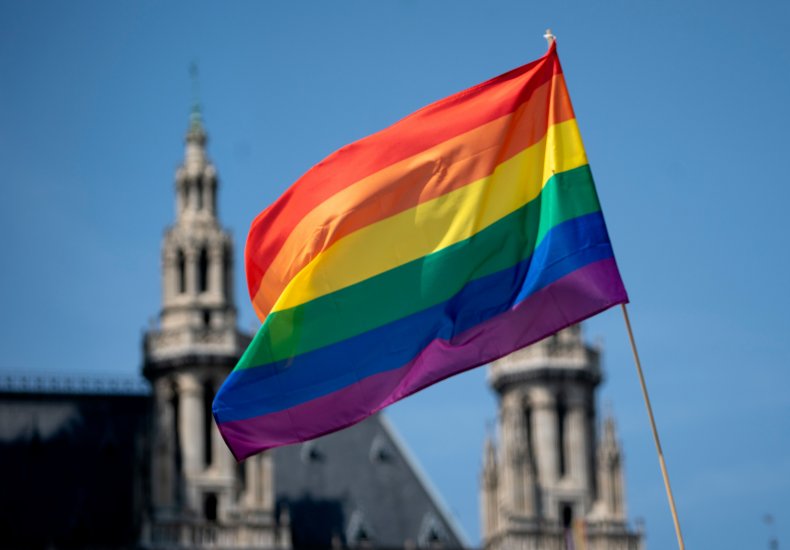 Rep. Steve Kaiser, R-Phoenix, the bill's sponsor, argued that the measure is mainly targeting surveys that reveal personal information about students without parental consent. Kaiser told members of the state House Education Committee that questions in the surveys could include personal information like how many guns are in a student's home and whether their parents get along.
"I still feel this bill is not ready for prime time," Rep. Daniel Hernandez, D-Tucson, said in the House Education Committee on January 25. "This bill could've been done without this inclusion or without the trivialization of transgender children."
Kaiser said the bill was created via a "stakeholder group" and his "own inherent passion" for the issue, according to the Arizona Mirror. However, when Hernandez pressed Kaiser on which stakeholders were involved in the decision, he admitted he worked with anti-LGBTQ advocacy groups instead of with teachers and education groups.
"I know you have a long-standing [dislike] of that organization. I understand where the bait was in that question," Kaiser told Hernandez, who identifies as gay. "I'm not sure what education group I'd go to because they'd be against this."
Not all GOP members agreed with Kaiser. Rep. Joel John, R-Arlington, said there may be a situation where a student is more comfortable confiding in a teacher, begging, "please don't tell my parents."
Kaiser contested saying if the student's information doesn't rise to the level of reportable abuse, parents should be notified regardless of the subject, according to the Arizona Daily Star.
Concerned citizens took to Twitter Thursday opposing the bill.
Twitter user @h_jumpe said, "I will never do it. Jail me....fire me. But I will never potentially put a child in danger in their own home. Nope. I will always be the safe place for children. It's one of the huge reasons I became a teacher."
Another user said the bill would have negative effects on the students.
"This will lead to children getting abused and disowned and possibly suicides. If they don't feel safe telling their own parents, then it's safe to assume that they aren't ready to come out yet or don't feel safe doing so," @monozetta tweeted.
"If an LGBTQ+ student is afraid of cruel parents and confides in a teacher they trust. This bill is specifically to target children seeking acceptance when not offered it at home," said @n8clu.