Arizona Border Activist Faces Trial For Helping Migrants Despite 128,000 People Signing Petition To Drop Case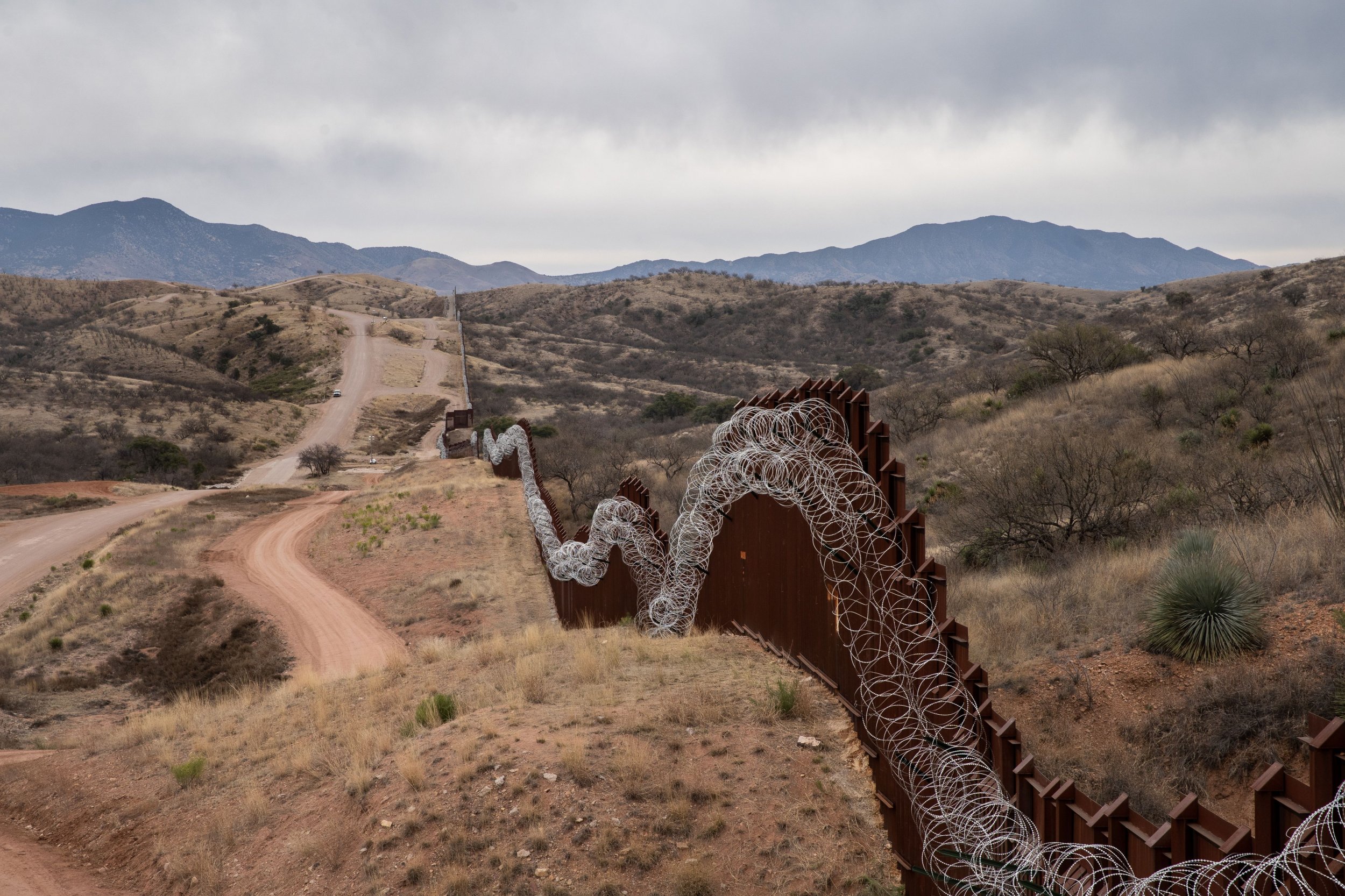 An Arizona activist accused of harboring and conspiring to transport and harbor migrants in the U.S. illegally is set to face trial Wednesday, as a petition calling on authorities to drop the charges surpasses 128,000 signatures.
Activist Scott Warren said he was answering a spiritual and moral call to help people in distress when he was arrested and charged over allegations of conspiring to transport and harbor migrants.
Warren, a 36-year-old geographer, had been volunteering with a group called No More Deaths, or No Mas Muertes, which leaves water and food for migrants crossing the border into the Arizona desert to help ensure that they can make the journey safely.
However, the volunteer was arrested for his efforts when Border Patrol agents found him at a property in Ajo, about 40 miles north of the border, with two migrants who had recently crossed into the U.S.
In his own account of his arrest, detailed in an op-ed for The Washington Post, Warren explains that someone else had told the two Mexican nationals, Kristian Perez-Villanueva and Jose Arnaldo Sacaria-Goday, that they might find food and water at a place called The Barn: "A gathering place for humanitarian volunteers like me."
"There, the two young men were able to eat, rest and get medical attention," he said. However, "as the two were preparing to leave, the Border Patrol arrested them," he wrote. "Agents also handcuffed and arrested me, for—in the agency's words—having provided the two migrants with 'food, water, clean clothes and beds'."
While Warren has denied allegations of "harboring" the two migrants, he has acknowledged his efforts as a volunteer, asserting he felt compelled to help those in distress due to this spiritual and moral beliefs.
Prosecutors have tried to shut down that argument, however, arguing that Perez-Villanueva and Sacaria-Goday were not in any real distress.
Their case against the No More Deaths volunteer will play out on Wednesday as a petition launched by Warren's parents calling on officials to drop the charges nears 130,000 signatures.
"Each year persons fleeing poverty, oppression, and violence in their home countries make the desperate decision to confront Arizona's western desert, one of the harshest landscapes on earth, in search of a better life," Warren's parents, Pam and Mark Warren, wrote.
"No one deserves to die in the desert. No one deserves to go to prison for trying to prevent those deaths," they say, warning that their son could face up to 20 years in prison if convicted.
"The work of Scott and other humanitarian aid volunteers to alleviate suffering should be upheld as standards of virtue for all of us rather than punished by threat of prison," they say, calling on the public to "help us show... that there is widespread support for humanitarian aid work and that prosecuting our son is both morally wrong and politically unpopular."
Warren himself has warned that the case against him could set a "dangerous precedent," with the federal authorities appearing to expand their definition of transportation and harboring.
"The smuggling and harboring laws have always been applied selectively: with aggressive prosecutions of 'criminal' networks but leniency for big agriculture and other politically powerful industries that employ scores of undocumented laborers," he said.
"Now, the law may be applied to not only humanitarian aid workers but also to the millions of mixed-status families in the United States," he wrote. "Take, for instance, a family in which one member is undocumented and another member, who is a citizen, is buying the groceries and paying the rent. Would the government call that harboring? If this family were driving to a picnic in the park, would the government call that illegal transportation? Though this possibility would have seemed far-fetched a few years ago, it has become frighteningly real."
For years, Warren said, humanitarian groups and local residents have coexisted alongside the Border Patrol, providing food, water and basic first-aid supplies to migrants making the often dangerous journey across the U.S.-Mexico border.
However, that relationship has deteriorated, Warren wrote, with government authorities cracking down on humanitarian aid and "aggressively prosecuting volunteers." A number of No More Deaths volunteers are facing possible imprisonment and heavy fines on federal misdemeanor charges related to their efforts to help migrants.
"In Ajo, my community has provided food and water to those traveling through the desert for decades—for generations," Warren wrote in his op-ed. "Whatever happens with my trial, the next day, someone will walk in from the desert and knock on someone's door, and the person who answers will respond to the needs of that traveler. If they are thirsty, we will offer them water; we will not ask for documents beforehand. The government should not make that a crime."
Newsweek has contacted the U.S. Border Patrol, No More Deaths and the Warren family for comment for this article.