Arizona Closes Book on Most Outstanding 2020 Voter Fraud Cases, No Criminal Charges Filed
Arizona closed the book on the majority of outstanding cases of voter fraud from 2020, with no criminal charges filed, according to a news release from the Pima County Attorney's Office.
The Pima County Attorney's office reviewed 151 cases of county voters allegedly casting multiple ballots during the 2020 general election, according to the news release.
Pima County Attorney Laura Conover said in the news release that despite occasions where voters did cast more than one ballot knowingly, "there is little to no evidence that they acted with the awareness that their actions would or could result in multiple votes being counted." The release also stated no additional ballots cast were counted.
"What our investigation revealed was the genuine confusion about the electoral process, particularly relating to mail-in and provisional ballots, and the genuine fear, for a variety of reasons, that their initial vote would not count," Conover said.
"Thus, without fraudulent intent, there is no substantial likelihood of conviction of any of the voters investigated in these incidents," the news release said.
The cases were first investigated in December 2020 by then-Pima Country Recorder F. Ann Rodriguez, the news release said. The attorney's office elections law unit reviewed the cases after the general election, then passed it to the attorney's office fraud unit for further inquiry, according to the news release.
The fraud unit chose 51 cases for a "more intensive review," the news release said. After finishing its investigation, the fraud unit decided not to prosecute any of the individuals, the news release said.
"I'm proud of the dedicated and laborious work done by so many different units in our office, from our detectives to the Elections and Fraud units," Conover said in the news release. "Truly, they were protecting the very heart of democracy and confirming that the southern Arizona vote was free of interference. I can't think of more noble work."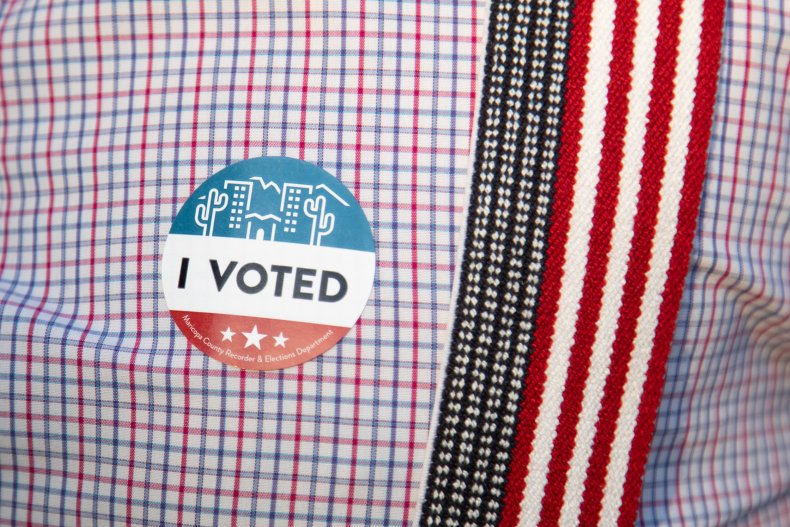 The announcement closes over 2/3 of all the cases of possible voter fraud being reviewed in Arizona, The Associated Press reported.
Until last week, an AP investigation had discovered less than 200 cases of possible fraud in Arizona. Maricopa County, however, found another 38 possible voter fraud cases while reviewing 2.1 million ballots. The state attorney general's office has been sent the cases for review and potential prosecution.
The total number of potential voter fraud cases was 230 out of 3.4 million ballots cast across the state, or roughly 0.00007 percent of votes, AP reported. This includes the 151 closed cases in Pima County.
In July, Deputy Recorder Pamela Franklin told AP that Pima County had an unusually high number of people who appeared to have voted twice intentionally. The people would typically vote early in person and then again by mail, Franklin said to AP. Almost 80 percent of voters vote by mail, so it's not uncommon for someone to forget they turned their mail-in ballot and ask for a replacement or attempt to vote in person, she said to AP. However, this pattern was new.
A proposal to prohibit cities, towns, and school boards from having all mail-in ballot elections in Arizona was brought up on Jan. 11, according to Arizona's Family. Republican state Sen. Wendy Rogers, who is a supporter of former President Donald Trump, proposed the ban.
However, Maricopa County Recorder Stephen Richer said he sees no reason to amend state law to provide local governments the option to choose how they run an election, Arizona's Family reported.
"My perspective on election legislation generally is that it should identify and solve real problems, not just something we have general, vague concerns about, and I'm unaware of any such real problem," Richer said Tuesday, according to Arizona's Family.