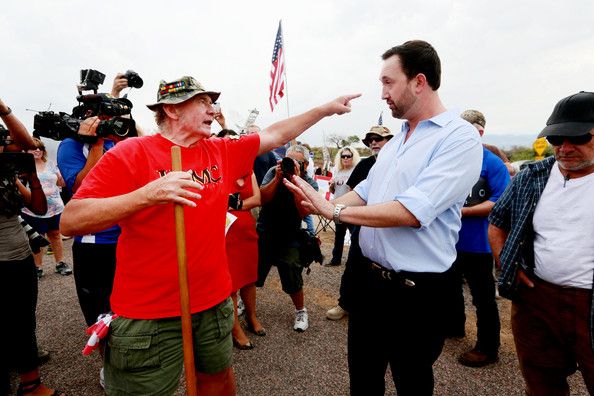 Adam Kwasman is having a bad day. As a Republican member of Arizona's House of Representatives, Kwasman is practically obligated to be an outspoken critic of undocumented immigrants. That's why on Tuesday, when Pinal County Sheriff Paul Babeu publicly revealed the route of a bus full of undocumented children that was on its way to a holding facility, Kwasman rushed off to join a group of protesters who had gathered to jeer the children, most of them from Central America.
That bus never arrived. What did come trundling down the road in Oracle, Arizona, was a bus full of kids on their way to a YMCA summer camp, azcentral.com reported. Unfortunately for Kwasman, he couldn't tell the difference. "Bus coming in. This is not compassion. This is the abrogation of the rule of law," wrote Kwasman in a now-deleted tweet.
In addition to not being able to differentiate between Central American immigrant children and kids from his own state, Kwasman is evidently unable to distinguish basic emotions. "I was actually able to see some of the children in the buses. The fear on their faces.... This is not compassion," Kwasman told a reporter for azcentral.com. Except it probably wasn't fear Kwasman saw on the kids' faces. "12 News reporter Will Pitts, who was at the protest scene, says he saw the children laughing and taking pictures of the media," azcentral.com reported.
Kwasman did not respond to a request for comment by publication time.