Arizona Congressman Paul Gosar admitted to being hurt by the political attack ad that featured six of his siblings saying they were voting for his opponent and blamed the tactic on former President Barack Obama.
During a radio interview on The Mike Broomhead Show Monday, Gosar explained to host Mike Broomhead that on a personal level it did "sting" to see his siblings in the advertisement. "Blood is supposed to be thicker than water," he explained.
Gosar shared that his son is named after his brother, Gaston, who appeared in the ad, and that it's taken a toll on him. However, the congressman chalked it up to the old saying, "What doesn't kill you makes you stronger."
His personal feelings aside, Gosar turned the conversation to the political climate and claimed that the campaign featuring his family embodies the tactics of the left.
"This actually details what the left, what Barack Obama actually asked progressives to do is to get into family and friends and in their face and not let up," he said.
Given that he considers himself a "very coherent and very accomplished member of Congress" and his constituents know that about him, Gosar explained that he doesn't feel the need to defend himself against radicals. However, he did point out that, in his opinion, the advertisement showcases that America could be on the brink of a Civil War of sorts.
Gosar said we're a nation that's intolerant of other people's ideas and reasoned that if President Donald Trump can handle the attacks he's faced, what he's had to deal with is just a "minor drop in the bucket."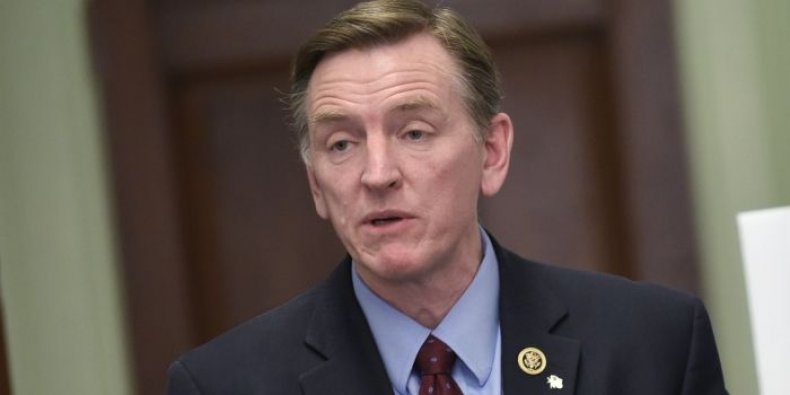 In the two-minute advertisement, six people, who are initially only identified by their first name, shared why they're voting for Gosar's opponent David Brill. Among the criticisms of Gosar was his stance on health care, jobs and Social Security.
"He's not listening to you and he does not have your interests at heart," Tim said.
At the end of the ad, each of the six people revealed that their last name is Gosar and endorsed Brill. In a second ad, the siblings criticized Gosar for abandoning their family's values and called for him to be voted out of office.
"We gotta stand up for our good name. This is not who we are," David Gosar told voters in the ad.
Following the release of the advertisements, the Gosar siblings' mother Bernadette Gosar, told the New York Times that she was "shocked" and "crushed" by the videos. However, she called her family "wonderful" and acknowledged that not all of her children think the same way politically.
"I share the same philosophy and policies that Paul does," Bernadette added. "He's done a hell of a job for Arizona, and they love him."
This isn't the first political ad of the midterm election cycle to feature a candidate's family and on September 17 a similar attack ad targeted Randy Bryce. Randy, a Democrat, is running for Speaker of the House Paul Ryan's seat and his brother, James, appeared in an ad to say that he was voting for his Republican opponent.