Arizona County Won't Charge Some Drug Offenders Due to Anticipated Lack of Jail Workers
Officials in an Arizona county said they're temporarily not charging people with simple drug possession to reduce the prison population because over 100 corrections officers could lose their job by the end of the year for refusing to get vaccinated against COVID-19.
The Pima County jail is facing a significant loss in staff because the vaccine mandate deadline is approaching at the end of the year, the Arizona Star Daily reported.
The Board of Supervisors previously announced for employees working with vulnerable populations, including prisoners, to be vaccinated by December 31 or face termination.
The Pima County jail could lose 36 percent of its staff because 150 out of 420 corrections employees are still not vaccinated against COVID-19.
To help offload the staffing shortage the Pima Attorney's Office announced they will no longer charge people arrested for simple drug possession to protect their health, the jail staff and the health of the jail population, Pima County Attorney Laura Conover said.
Pima County officials said they need to reduce the inmate population because of the potential significant reduction in staff. As of December 16, the jail houses 1,639 inmates but they need to reduce it down by about 340 inmates, said Conover.
Other facilities are also struggling with inmate population capacities. The Justice Department announced on Tuesday that thousands of federal inmates who were released to prevent the spread of COVID-19 will still be allowed to stay on house arrest, CNN reported.
However, Pima County Sheriff Chris Nanos said reducing the jail population may not be enough because the jail is already short-staffed and needs to fill about 76 positions. He wrote in a staff letter it's time for these employees to do the right thing, the Arizona Star Daily reported.
"The consequences have been laid out. The line in the sand has been drawn and the clock is ticking," Nanos wrote.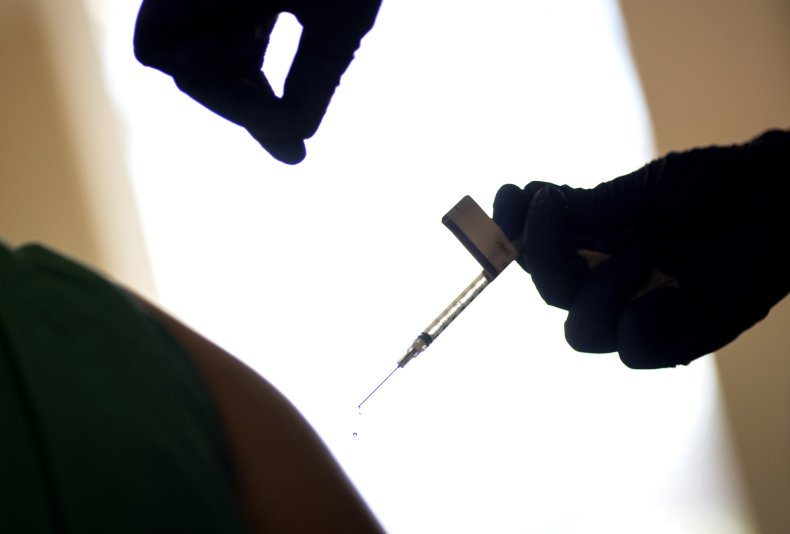 Arizona's latest number of daily new COVID-19 cases appears extraordinarily high only because of a lag in reporting over the Christmas holiday.
The state coronavirus dashboard reported 7,641 new confirmed cases but no deaths Monday. This comes after a tally of only 344 cases and no deaths a day earlier.
Steve Elliott, state Department of Health Services spokesman, said no virus data was processed on Christmas Day. That's why the number of cases on Sunday was so low. The daily case counts will likely be high for the next few days as the dashboard catches up.
Since the pandemic started, Arizona has seen 1,362,693 cases and 23,982 deaths.
As of Sunday, there were 2,327 patients with COVID-19 hospitalized statewide. Of those, 630 were in intensive care.
The Associated Press contributed to this report.