Arizona Father Jailed For Beating Man To Death Who Was Allegedly Trying to Enter His Daughter's Bathroom Stall
An Arizona father has been jailed for beating a man to death outside a convenience store after his daughter told him the man had tried to enter her bathroom stall.
Melvin Harris, of Phoenix, had originally been charged with second-degree murder in the death of Leon Armstrong, but pleaded guilty to manslaughter last month, The Arizona Republic reported.
Fox 10 Phoenix reported that Harris, 41, was sentenced to eight years in prison on Friday after taking a plea deal.
The attack occurred after Harris went to pick up his teenage daughter and her friends at the QuikTrip gas station and convenience store at 19th and Dunlap Avenues in Phoenix in on August 2 last year, according to The Arizona Republic.
Harris told authorities that he was protecting his teenage daughter when he punched Armstrong. According to KPNX, Harris told authorities that a man, later identified Armstrong, had asked him for money in the parking lot and then gone into the convenience store.
His daughter and her friends later came out and told Harris that a man had tried to get into his daughter's locked bathroom stall inside the women's restroom, according to The Arizona Republic. When Armstrong was escorted out of the store by security, Harris' daughter pointed him out to her father.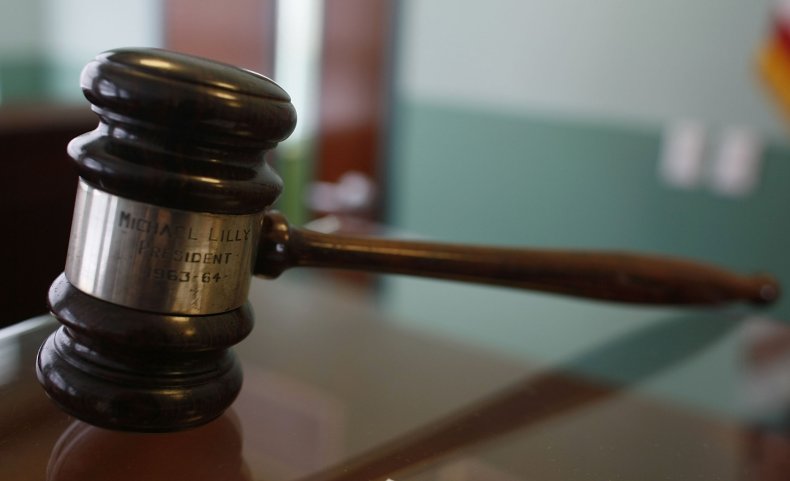 Citing police and court records, the newspaper reported that Harris told a security guard that he needed "to take care of the situation" or Harris would do it himself.
The documents said that Harris then approached Armstrong outside the store and punched him in the face and continued to kick and stomp on him after he dropped to the ground.
According to Fox 10 Phoenix, Harris told investigators that he had retaliated after Armstrong came at him and claimed he didn't touch Armstrong again after he fell to the ground on his own.
Armstrong sustained a serious brain injury as well as a fractured nose, KPNX reported. He died days later in hospital.
After his death, Armstrong's family defended the 26-year-old and said he had schizophrenia, but was off his medication at the time.
Armstrong's aunt Kathilena Johnson told CBS Los Angeles that he might have been disorientated from not taking his medication. "We knew automatically that he was not going in there to do anything to those young ladies," she said. She had been contacted for additional comment.
"He was murdered. Not by a gun, not by a knife, but by somebody's hands. You know what I'm saying," Armstrong's brother Tramall added.
The Manicopa County Sheriff's Office, the Maricopa County Attorney's Office and QuikTrip have been contacted for additional comment.